Home // First Team Fixtures & Results
Bamber Bridge vs Matlock Town FC
Attendance:
0
Date:
19 September 2020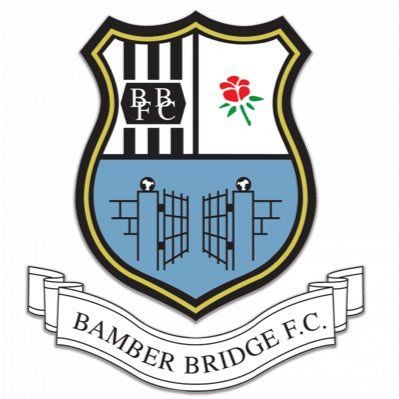 Bamber Bridge
1
FT
Sir Tom Finney Stadium, Irongate
Northern Premier League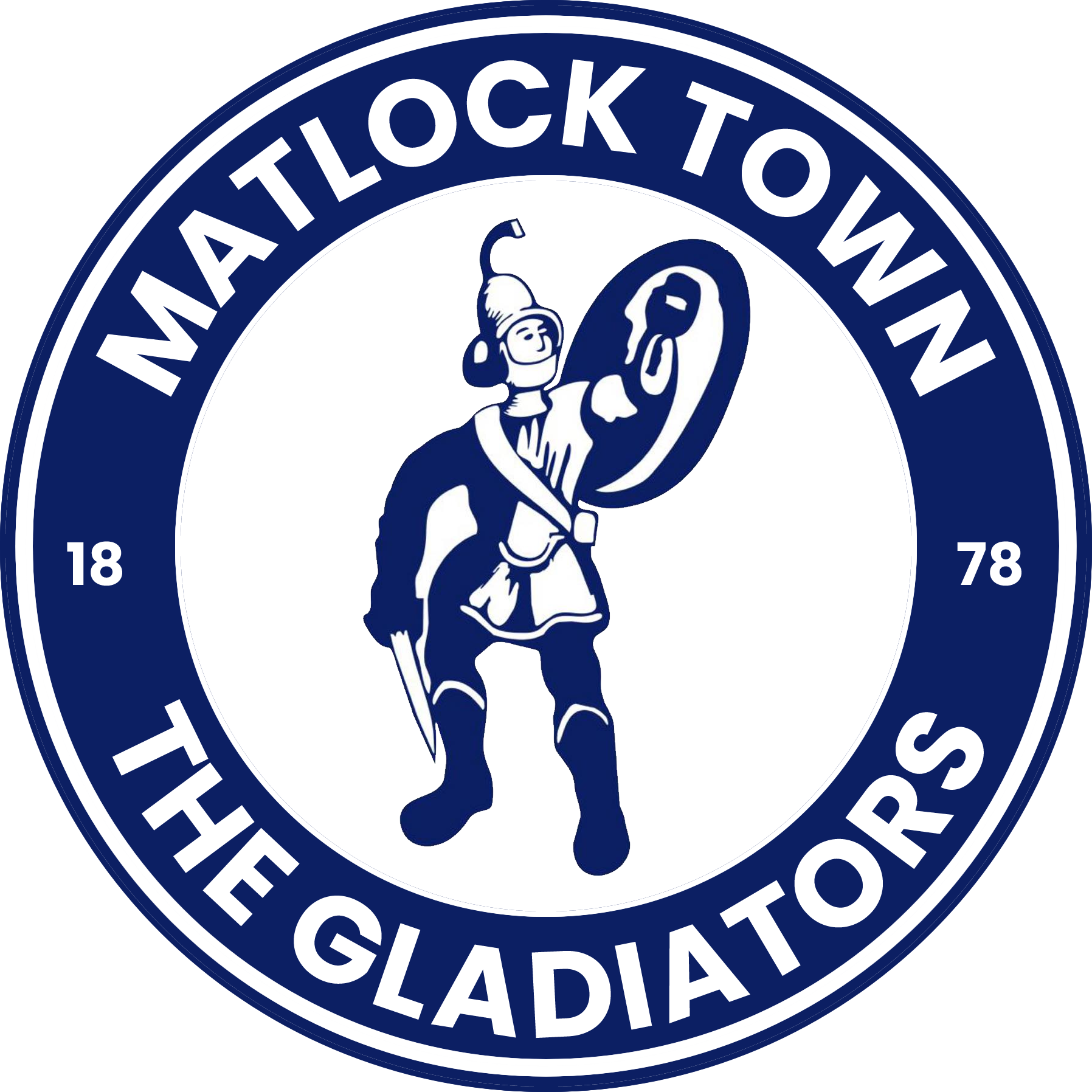 Matlock Town FC
0
Match Report
Bamber Bridge 1-0 Matlock Town
Matlock's hopes of a successful opening day to the season went for a burton, literally at Irongate on Saturday.
Scott Burton scored the decisive goal in the 66th minute to exactly reverse the result on the first day at Matlock last season.
So Adam Yates 'landmark 500th Gladiators' appearance was spoiled, but not only by the goal but by a generally disappointing Matlock performance as once again they lacked invention in the final third.
Manager Paul Phillips retained his goalkeeper and back four from the FA Cup win seven days earlier, but made changes in midfield with Reece Kendall coming in to partner Declan Walker in the centre, while Osebi Abadaki was preferred to Callum Dolan on the flank with Nathan Valentine earning a recall after injury playing in the slot slightly behind Liam Hughes. With Danny Greenfield the other midfielder to miss out. Latest signing Andy Bond, knocked out in training in midweek, was on the substitutes' bench.
The opening forty five minutes of Matlock's league season was acutely forgettable as both sides lacked rhythm and cohesion on a sunny afternoon.
Brig shaded the possession with Matlock coming more into the game as the half progressed. But neither goalkeeper was extended and the blank scoresheet at the interval was a fair reflection on what had occurred.
Callum King-Harmes drove over the visitors bar in the 4th minute after Matlock had partially cleared a free kick and it was another twenty minutes before a Matthew Dudley header was cleared after Brig had taken a free kick quickly.
Hughes glanced his header too high from a Walker free kick four minutes later, Valentine then being booked for a late challenge on Burton.
Walker drove too high after crosses in quick succession from the right by Abadaki and Byrne had given Matlock hope of drawing first blood and Byrne was inches away from collecting a Hughes flick on but Matlock needed to show more thrust in attacking areas.
Valentine was replaced by Bond only two minutes after the restart with Brig bringing on the vastly experienced Richie Allen soon afterwards.
It was still a stalemate though with Matlock at least enjoying more of the possession, but Brig began to look more dangerous as the game entered its final third.
A strong run by Allen ended with Shaun Rowley comfortably holding the low shot. Within minutes though Rowley kept Matlock level with a fine diving save to deny Isaac Sinclair a debut goal as for once the Matlock defence dropped their guard.
But the big moment came when Matlock half cleared a free kick, the ball was played back across goal and BURTON, out on the right floated a ball to the far post, the ball dropping under the bar to find the target. Was it a cross or was it a shot, if it was the latter it was wonderfully weighted and executed, but nevertheless it had given Matlock lots to do to rescue the game.
Bookings for Matlock's Ryan Qualter and the hosts' George Thomason followed in quick succession after Kendall had driven high and not particularly handsome over the bar from distance.
As the game reached its conclusion Rowley again proved his worth with an excellent diving stop to knock away Dudley's fiercely hit strike, before a volley from substitute Danny Forbes screeched narrowly too high.. Then after struggling to make an impression, Matlock at last found their feet in attack, but it was too little, too late with the contest in stoppage time.
Bond dragged an effort wide from the edge of the box before the visitors' best moment came when Andre Johnson collected from Kendall to turn and volley goalwards, home custodian Danny Roccia making his one difficult save of the afternoon, but a vital one to tip the shot over the bar when it looked like heading just under the bar.
Matlock's last hope disappeared when Walker wasted a promising free kick situation and it summed up Matlock's day.
Again the Gladiators looked solid enough defensively but offensively there is lots of work to do as manager Paul Phillips acknowledged afterwards.. They badly needed to score the first goal but that never looked on as again the men in blue and white were too predictable, relying too often on pumping high balls towards Liam Hughes..
Without surgery from Phillips and his staff, there may be more similar days to come.
BAMBER BRIDGE: 1 Danny Roccia 2 Chris Churchman 3 Chris Marlow 4 Matt Lawlor (12 Richie Allen 55) 5 McAuley Wilson 6 Scott Burton (14 Danny Forbes 77) 7 Callum King-Harmes (15 Jamal Crawford 90) 8 George Thomason 9 Matthew Dudley 10 Daniel Wisdom 11 Isaac Sinclair. Other subs: 16 Oscar Radcliffe 17 Aidan Hunt
MATLOCK TOWN: 1 Shaun Rowley 2 Adam Yates 3 Lewis Turner 4 Declan Walker 5 Ryan Qualter 6 Sam Egerton 7 Alex Byrne (15 Andre Johnson 73) 8 Reece Kendall 9 Liam Hughes 10 Nathan Valentine (17 Andy Bond 47) 11 Osebi Abadaki (12 Callum Dolan 64) Other subs: 14 Danny Greenfield 16 Mark Lees
REFEREE: Abid Hussain (Bolton) ATTENDANCE: 397 BEST GLADIATOR: Declan Walker