Home // First Team Fixtures & Results
Basford United vs Matlock Town FC
Attendance:
165
Referee:
Elliott Kaye (Loughton)
Date:
13 January 2020
Basford United
0
FT
Greenwich Avenue
Integro League Cup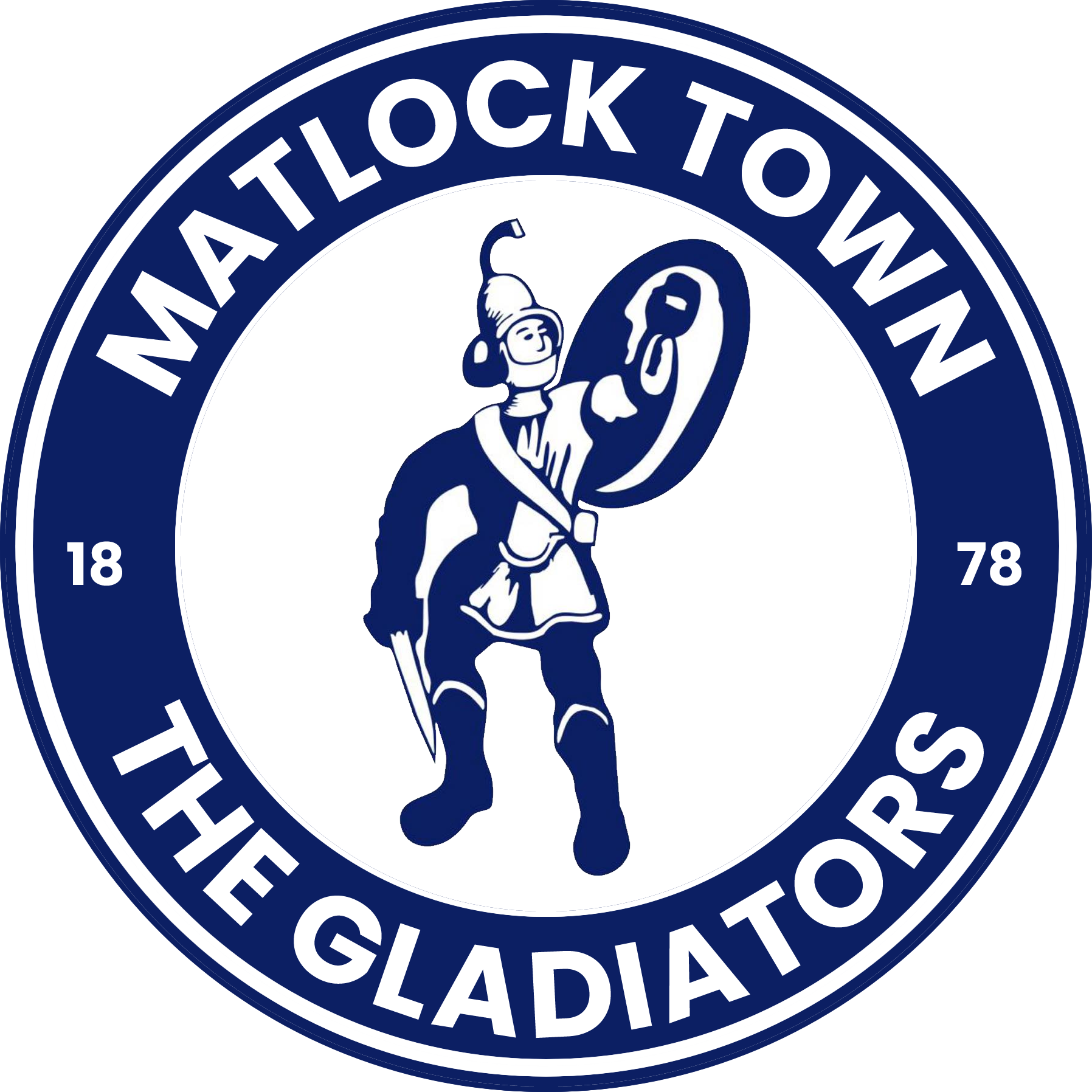 Matlock Town FC
5
Match Report
Basford United 0-5 Matlock Town
The Gladiators cruised into the 3rd Round of the NPL Integro Cup with as near a perfect performance as you could wish for at Greenwich Avenue on Tuesday night.
Jordan Sinnott stole the headlines with a well taken first ever hat-trick, Chib Chilaka and Tomas Poole notching the others and Matlock could even have scored a good few more.
Both managers fielded strong squads, Matlock including midfielder James Tague for his first senior start, Sam Scrivens returned to the starting eleven after being cup tied at Eastleigh and Chlaka led the attack with Piteu Crouz on the left. An injury to Bailey Gooda meant, Poole was pushed deeper to full back with club captain Adam Yates partnering Spencer Harris in central defence. Luke Dean, Marcus Marshall and Luke Hinsley warmed the bench after starting at Eastleigh.
The artificial surface certainly seemed to suit Matlock who were on the attack from the start and they were ahead by the 5th minute as SINNOTT's powerful strike from twenty five yards deflected off a home defender to leave goalkeeper Kieran Preston stranded. There would be nothing lucky about the other goals though.
Steve Kittrick's men piled on the pressure, Preston having to tip behind a teasing cross cum shot from the right in the very next minute. Tague, who had a superb night, released Chilaka in the 9th minute, the Nigerian turning smartly to fire inches wide. Spencer Harris headed a Tague cross too high shortly afterwards before Chilaka again went close, knocking a 15th minute cross from Poole narrowly wide.
Basford finally managed a shot in the 21st minute, James Carvell's effort being harmlessly high and wide.
SINNOTT showed just how it should be done with another rasping shot which Preston could only touch on to the underside of the bar and over the line for Matlock's second goal three minutes later.
Jack Rea went off with an ankle injury to be replaced by Dean as the onslaught continued, Matlock passing Basford to death.
The visitors were not afraid to pull the trigger either, Tague shooting wide from twenty yards and after a tremendous build up, Chilaka was narrowly off target.
But with two minutes to go before the interval, CHILAKA added to the tally, latching on to great work by Dean before finding the far corner with an explosive shot.
Basford's tackling became more reckless as their frustration started to show, Ravanelle James being yellow carded for a nasty lunge on Harris who recovered from a cut shin. Basford's Liam Bateman and Scrivens of Matlock were booked in the opening half.
Chilaka cleverly set up Tague with a chested assist, the youngster seeing his stinging drive superbly tipped aside by Preston at full stretch From the corner Harris saw his header narrowly clear the bar.
Harris was booked for a foul twenty yards out, Jon Stewart being tested for the first and only time as he beat away Nathan Watson's fiercely struck free kick.
But a free kick at the other end produced Town's fourth in the 65th minute ,Galinski being booked for a horrible challenge on Crouz. SINNOTT struck the free kick perfectly with Preston rooted to the spot.
Four minutes later came a magnificent fifth, POOLE running from deep to exchange passes with Hinsley and comprehensively beat Preston with a clinical low shot.
Poole received an unnecessary caution for flicking the ball away but nothing would spoil their fabulous night and they very nearly made it six near the end. Poole and then Scrivens played key parts in another mouth watering move before Preston denied Hinsley with a cracking save.
The question on everyone's lips is can Matlock continue in this vein and gain much needed league points at Scarborough on Saturday? This performance should certainly boost confidence in the Gladiators camp, it was their best overall display since the start of the season.
Nobody in a blue shirt earned a rating of less than eight out of ten in a dominant show.
BASFORD UNITED: 1 Kieran Preston 2 Liam Bateman 3 Cieron Keane 4 Josh Law 5 Lewis Carr 6 Stefan Galkinski 7 Revanell James 8 Jack Thomas 9 Courey Grantham (14 Ashley Worsfold 65) 10 Nathan Watson (15 James Reid 71) 11 James Carvell. Other subs: 12 Brad Gascoyne 16 Ryan Wilson 17 Dominic Roma
MATLOCK TOWN: 1 Jon Stewart 2 Tomas Poole 3 Ben Gordon 4 Jack Rea (15 Luke Dean 24) 5 Spencer Harris 6 Adam Yates 7 Sam Scrivens 8 Jordan Sinnott(14 Marcus Marshall 69) 9 Chib Chilaka (12 Luke Hinsley 66) 10 James Tague 11 Piteu Crouz Other sub: 16 Ben Morris
REFEREE: Elliott Kaye (Loughton) ATTENDANCE: 165 BEST GLADIATOR: Jordan Sinnott