Home // First Team Fixtures & Results
Belper Town vs Matlock Town FC
Attendance:
275
Referee:
Chris Hunter (Nottingham)
Date:
26 November 2019
Belper Town
2
FT
Raygar Stadium
Integro League Cup
Matlock Town win 6-5 on penalties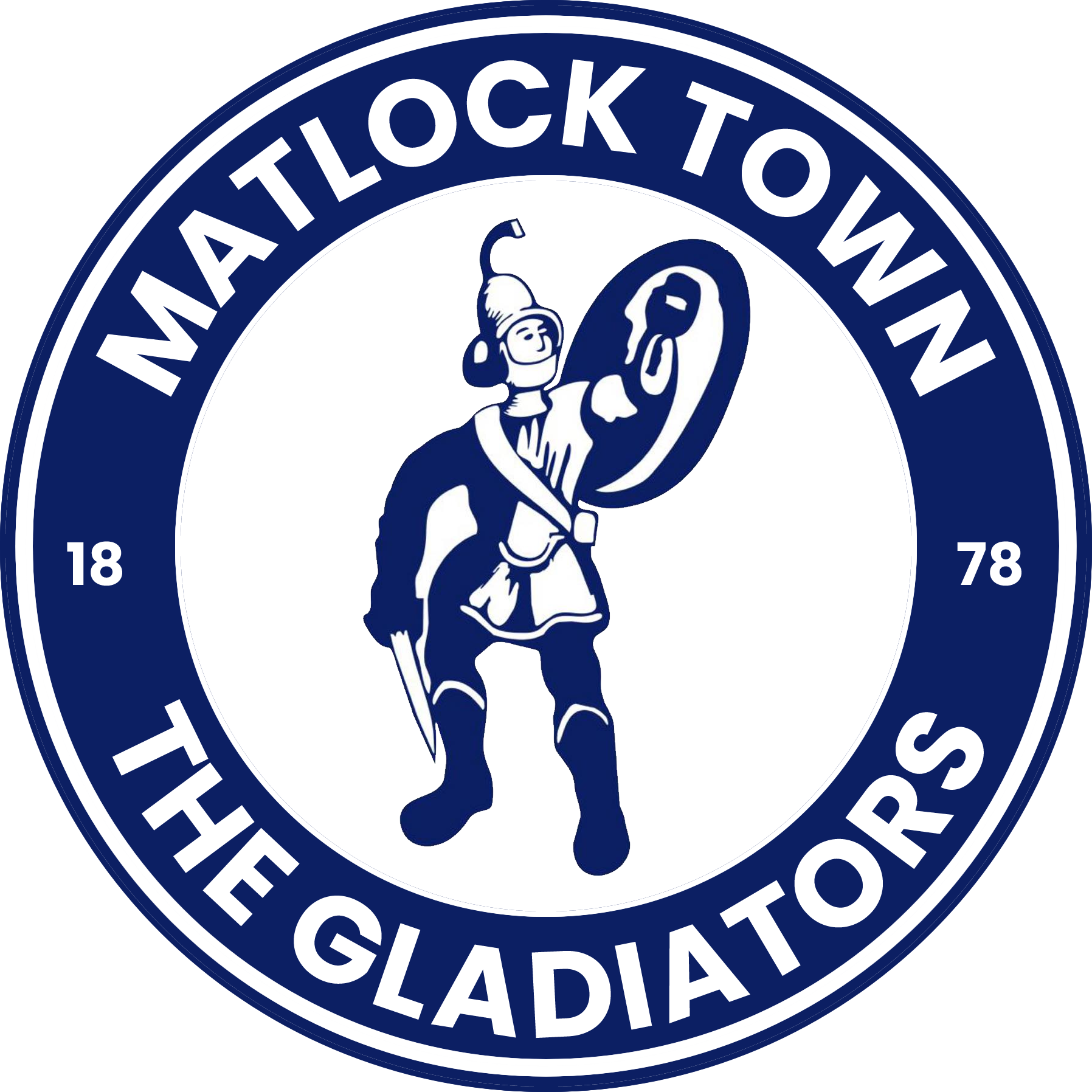 Matlock Town FC
2
Match Report
Belper Town 2-2 Matlock Town
(Matlock Town win 6-5 on penalties)
Justice was most probably done in the end with a Matlock victory in a hard fought Integro League Cup tie at the Raygar Stadium on Tuesday night.
The Gladiators were unjustly two goals down at the interval, Danny Gordon and George Milner finding the target, having dominated long periods of the half without taking their chances. Two goals in three minutes in the second half from Pitou Crouz, against the club he left in the summer, and substitute Chib Chilaka hauled the Gladiators level before an end to end tussle brought no further goals.
After both sides had missed one of their regulatory five spot kicks in the shoot out, Matlock goalkeeper Dan Wallis stole the headlines saving from Nathan Curtis to give the Gladiators the Caroline Melbourne Cup and progression to a tie at Basford in the next round.
Both of the Belper goals might have been chalked off for offside and after looking the more accomplished outfit in the first third of the match, it came as a hammer blow to Matlock as the complexion of the game changed .Having been forced to defend for long periods, Belper looked to have been handed a bonus only for Steve Kittrick's men to respond superbly to the setbacks.
Curtis shot softly towards Wallis in the game's first clear cut chance in the 7th minute which saw a swift Matlock response as a Dwayne Wiley header was scrambled clear before a low cross from Tomas Poole whistled across the Nailers danger area. Wiley's shot was off target with the Gladiators playing some neat intricate possession football which only needed a finish.
After Luke Dean shot high and wide after a clever Crouz flick, Matlock would come perilously close as Wiley surged into the box, playing a fine one two with Hinsley before his low effort bound for the bottom corner was deflected wide. Belper skipper Danny South cleared a Crouz shot off the line before against the run of the play, Matlock fell behind on the half hour. GORDON looked yards offside from the sidelines as he ran down the middle to slot his shot beyond Wallis.
Ten minutes later, Belper doubled their lead, this time Peterson looking offside in the build up as his pass released MILNER, who like Gordon, kept his cool to beat Wallis with ease.
Matlock's hurt looked to be intensified as Luke Hinsley was flagged offside at the other end when he fired beyond Ryan Musslewhite.
Marcus Marshall replaced Jordan Sinnott for the second period which nearly began poorly for Matlock as they somehow scrambled clear a long throw from the left.
But again there was a positive response as Musslewhite flapped away a teasing Poole cross.
The game swung back in Matlock's favour with a quick two goal salvo, Crouz making room for himself twenty yards out to crack home a fine low shot which sped just inside Musslewhite's right hand post on the hour.
The visitors soon brought CHILAKA to the party in place of Hinsley and within ninety seconds he had restored parity, Crouz this time the creator on the left with a neat turn and low cross which the Nigerian finished in emphatic style from close range.
Now it was game on and Belper were fortunate to survive in the 67th minute, Musslewhite making a fabulous save from Crouz before Chilaka blasted the loose ball too high.
In between the two goals Steve Ridley drove at Wallis from the edge of the box before later former Gladiator Craig Nelthorpe found himself in space but passed instead of shooting and the move fizzled out.
Both sides battled for a decider, Musslewhite saving a Crouz twenty yarder and Ben Gordon lifting a free kick over the bar before in stoppage time Gordon fired wide from twenty yards.
It was straight to penalties, Matlock going first. It was 4-3 to the Gladiators going into the fifth one for each side. Spencer Harris, Crouz, Dean, and Marshall had netted for the Gladiators, with Louis Wardle skying Belper's second kick. Alex Peterson, Nelthorpe and South had converted for the Nailers. Chilaka needed to score to win it for Matlock but Musslewhite comfortably kept the ball out and Milner took it to sudden death. Bramall and Yates had netted with Danny Gordon responding.
Wallis though won the war of nerves with Curtis to bring a great game to an end and edge Matlock through.
BELPER TOWN: 1 Ryan Musslewhite 2 Louis Wardle 3 Craig Nelthorpe 4 Steve Ridley (17 Kieran McCaffrey 80) 5 Danny South 6 Reece Bertram 7 Derry Robson (12 Layton Swaine 64) 8 Danny Gordon 9 Alex Peterson 10 George Milner 11 Nathan Curtis Other subs: 14 Charlie Dawes 15 Kyle Bryant 16 Harley Kozluk
MATLOCK TOWN: 1 Dan Wallis 2 Adam Yates 3 Ben Gordon 4 Luke Dean 5 Bailey Gooda 6 Dwayne Wiley 7 Tomas Poole (15 Dan Bramall 77) 8 Spencer
Harris 9 Luke Hinsley (16 Chib Chilaka 62) 10 Jordan Sinnott (12 Marcus Marshall 46) 11 Piteu Crouz Other subs: 14 James Tague 17 Ben Morris
REFEREE: Chris Hunter (Nottingham) ATTENDANCE: 275 BEST NAILER: George Milner BEST GLADIATOR: Piteu Crouz