Home // First Team Fixtures & Results
Coleshill Town vs Matlock Town FC
Attendance:
0
Referee:
Stuart Kane (West Midlands)
Date:
08 December 2020
Coleshill Town
5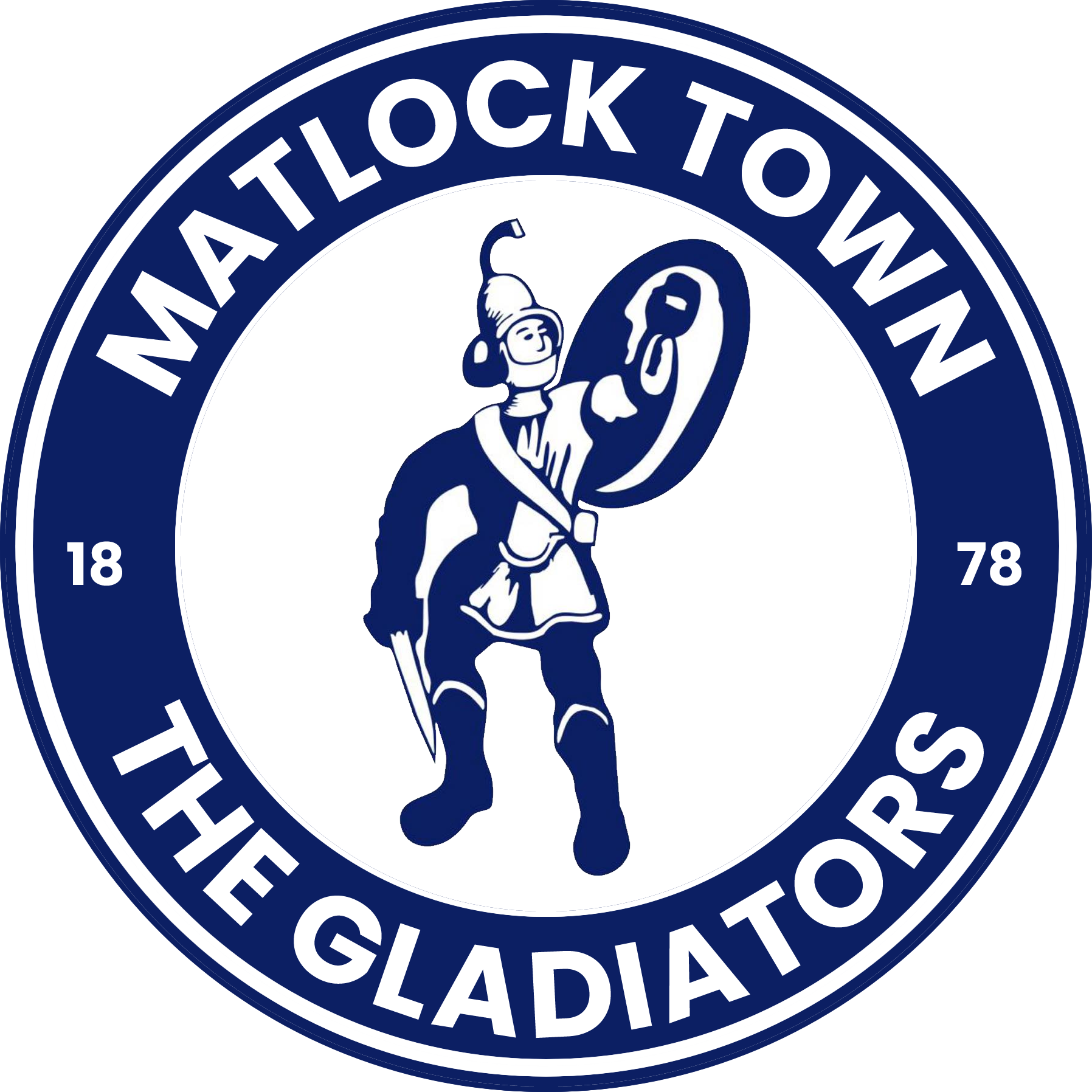 Matlock Town FC
2
Match Report
Coleshill Town 5-2 Matlock Town
Few would have predicted this result, never mind the magnitude of the scoreline given Matlock's excellence in defence so far this season. Matlock have handed out many shocks to higher league opposition over the years in the FA Trophy, this time they had a taste of their own medicine. Coleshill, a tier lower in the non league pyramid and with nine points from their eight league games in the Southern League Central Division, were simply much better on the night although it must be said that they got major encouragement from a Matlock side that was not at the races on the rain soaked artificial surface.
Defensively Matlock were all over the place, having also been outgunned in the middle of the park. The Matlock officials who were allowed in to this behind closed doors tie could scarcely believe what they were watching, normally scoring twice would have been good enough for this current Matlock side to return home with a victory.
Both sides began the side looking intent on attack. A Reece Kendall cross flashed across the box before Spencer Harris shot goalwards, the ball being deflected for a fruitless corner.
At the other end the talented Kai Tongue was beginning his evening of torment of Matlock, a tall pacy attacker who can operate both wide or through the middle. He was the best player on the pitch and on the evidence of this performance, won't be at Coleshill for long. Adam Yates had to head a teasing cross from Tonge behind before Alex Byrne was close to diverting another Tonge cross into his own net. But Matlock didn't heed the two warnings and YATES bundled yet another Tonge centre from the right past Rowley to give the Coleman an 18th minute lead.
Harris headed wide from a corner and Callum Chippendale's shot brushed a defender before dropping wide as Matlock sought a response. But Coleshill were carrying the more potent threat and TONGE doubled their advantage in the 32nd minute. Again Matlock's midfield were found wanting, and when the ball was played forward to him, Tonge turned far too easily to unleash a sizzling twenty five yarder which comprehensively beat the diving Shaun Rowley.
Kendall tries to tee up a shooting opportunity in the box but Coleshill charged down his shot before Matlock had a lifeline from a 41st minute corner, Byrne delivering a precision ball into the box and RYAN Qualter netted with a thumping header from six yards. Ross Hannah, on his second competitive debut, was the one player picked out by manager Paul Phillips afterwards of being up to the required standard. He never stopped running and probing although his first shot was high and wide as he tried his liuck from thirty yards. That late first half goal should have given Matlock some impetus. They made a tactical change at the interval, taking off Yates, bringing on Callum Dolan in attack with Declan Walker moving back into the defence and Callum Chippendale playing behind Hannah and Dolan.
The signs looked encouraging with Kendall's shot being bravely charged down and Byrne firing at goalkeeper Paul Hathaway. But there was a warning that Coleshill were speedy on the break and it needed a first class last ditch challenge by Walker on Tonge to prevent a possible third Coleshill goal.
Hathaway pulled off a superb diving save to claw away a Harris header before Matlock shot themselves in the foot with some suicidal defending. Twice they had the opportunity to clear their lines after Rowley had saved smartly from Tonge but they presented the chance gift wrapped for JOSH WILLIS to fire into the roof of the net. It was two goals in four minutes as just after the hour Coleshill were in dreamland.
Again it was a lightning quick break after Dolan's pass was cut out on the Coleshill eighteen yard line. This time TONGE blasted home from close range. Matlock brought on Craig King for Mark Lees but Matlock were opened up again by Tonge who was denied by a fantastic saving tackle by Sam Egerton.
Dolan drove narrowly too high but Coleshill were hungry for more goals, Tonge pouncing on a misdirected clearance to fire wide when well placed and Rowley making a smart save from man of the match shortly afterwards. Nathan Whitehead came on for Byrne who had earlier been booked with Egerton but it was a Coleshill nap hand on 76 minutes, GIOVANNI DAINTY hammering a twelve yard shot in off the underside of the bar.
Hathaway did well to tip a Walker free kick over the bar as Matlock rallied late on. Chippendale had a shot charged down superbly by the home defence before WALKER curled a twenty yard free kick low past Hathaway's left hand for a consolation Matlock goal in the 89th minute.
Coleshill had most probably played out of their skins, Matlock being found sadly lacking in most areas. It was a sobering reminder for Matlock that if you are not on your game then you will be punished.
Having conceded just four goals in their six league matches against potentially better opposition, to concede five at Coleshill is baffling. It was most out of character for the Gladiators, hopefully a one off.
COLESHILL TOWN: 1 Paul Hathaway 2 Vidal Hendrickson, 3 Taylor Carter-Byrne, 4 Harry Higginson, 5 Shay Palmer, 6 Daniel Tymon 7 Kai Tonge (15 Max Brogan 87) 8 Joseph Halsall 9 Daniel Dubitat (14 James Harrison 66) 10 Josh Willis (17 Amarvir Sandhu 81) 11 Giovanni Dainty Other subs: 12 Barry Fitzharris 16 George Washbourne 18 Joshua Webb 19 Toumani Sidibe
MATLOCK TOWN: 1 Shaun Rowley 2 Adam Yates (15 Callum Dolan 46) 3 Reece Kendall 4 Sam Egerton 5 Ryan Qualter 6 Mark Lees (12 Craig King 64) 7 Alex Byrne (14 Nathan Whitehead 75) 8 Spencer Harris 9 Callum Chippendale 10 Ross Hannah 11 Declan Walker Other subs: 16 Cesaire Lingouba 18 Paul Phillips
REFEREE: Stuart Kane (West Midlands) ATTENDANCE: Behind Closed Doors BEST GLADIATOR: Ross Hannah