Home // First Team Fixtures & Results
FC United Of Manchester vs Matlock Town FC
Attendance:
1574
Referee:
Matthew Scholes (Bolton)
Date:
07 December 2019
FC United Of Manchester
5
FT
Broadhurst Park
Northern Premier League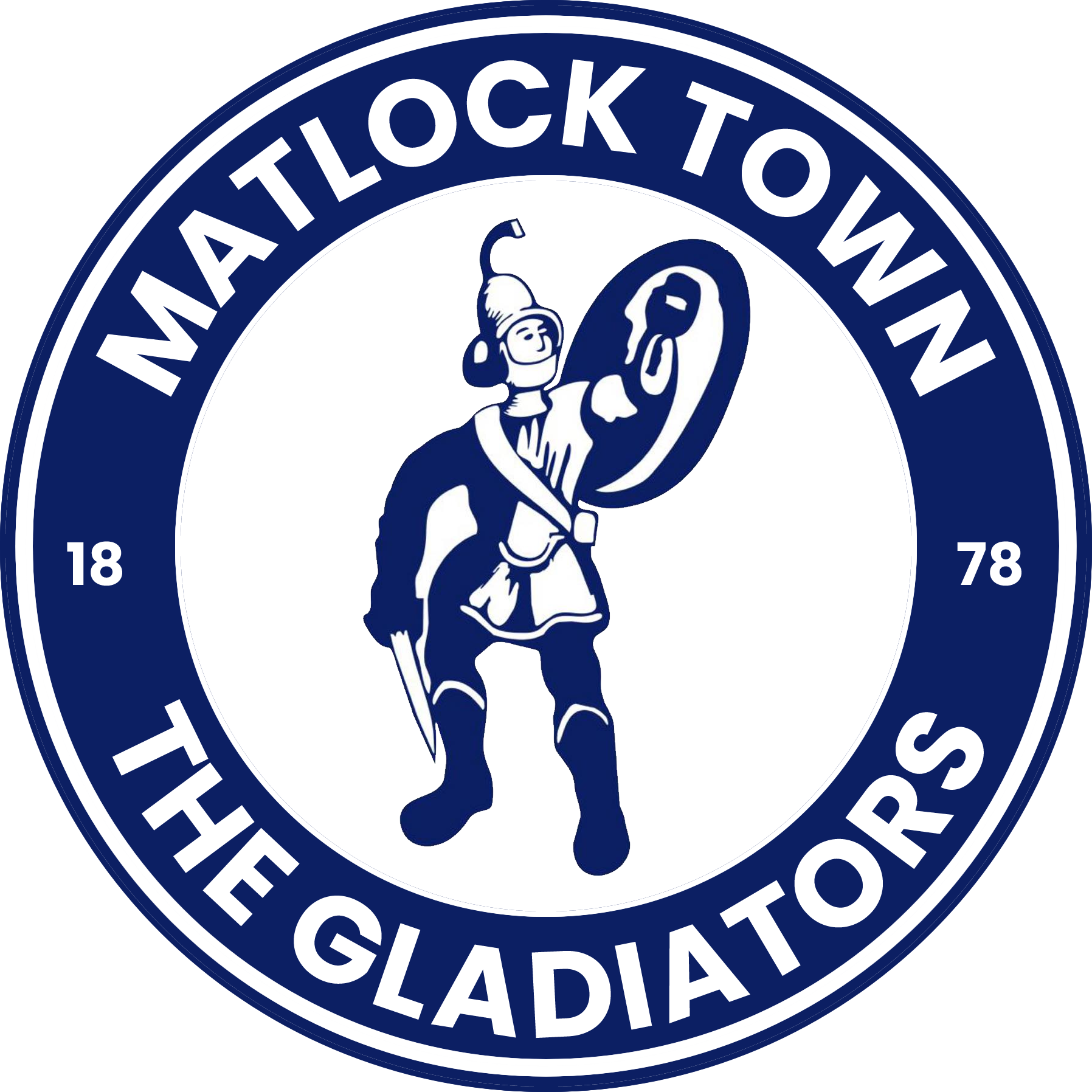 Matlock Town FC
2
Match Report
FC UNITED OF MANCHESTER 5-2 MATLOCK TOWN
The Gladiators were bullied out of contention by a rampant United forward line, led by tormentor in chief Tunde Owolabi who netted a tremendous hat-trick to make it a miserable first ever visit for Matlock to Broadhurst Park.
Matlock's defending certainly left a lot to be desired which made United's and Owolabi's task much easier, but on this showing there cannot be a better forward than Owolabi in the BetVictor NPL Premier Division at present and surely Football League clubs are going to come knocking on United's door wanting Olowabi in their ranks.
Both teams were suspect in defence, Matlock actually competing well in the opening twenty odd minutes as they led twice in the opening exchanges.
Keen to build on their good performance in the abandonment at Grantham, there was just one change to the line up, with Luke Hinsley replacing Chib Chilaka in attack.
They started on the front foot but soon received a crushing blow when in form Piteu Crouz was helped off with hamstring trouble. Almost immediately though they went in front when TOMAS POOLE was on to a weak clearing header in a flash to advance on goal and fire comfortably past Cameron Belford in the 7th minute.
The hosts were quickly on level terms, luck being on their side when the referee allowed a free kick to be taken from the wrong place, Owolabi appeared to shove Dwayne Wiley to win a corner which was cleared to Mike Potts whose mishit volley was travelling comfortably wide but fell to CHRIS DOYLE, unmarked, who stroked his shot past Dan Wallis.
But by the 11th minute, Town had regained the lead, Hinsley creating space on the right to turn inside and find MARCUS MARSHALL who kept his composure to turn inside a defender and shoot into the bottom corner for a fine goal..
Wallis would prove to be Matlock's best player on the day, despite conceding five. He had little chance with any of the goals and would come off feeling he needed better protection.
He pulled off a fine save from Alex Curran before former Gladiator Paul Ennis fired too high from distance.
At the other end Hinsley lifted a difficult chance over the bar following substitute Dan Bramall's cross from the left and Marshall initially did well to leave United defenders floundering only for a shocking final pass to deflate the momentum.
Then the game swung dramatically in United's favour with two goals in three minutes.
On 27 minutes, OWOLABI grabbed the first of his treble, shaking off Bailey Gooda too easily o cut inside and shoot past Wallis.
Then came probably the worst defending of the afternoon, United winning a throw on the right and REGAN LINNEY was allowed to cut through the visiting defence like a knife through butter to beat Wallis with a low drive.
Ennis fired at Wallis who was ideally placed to gather but Matlock might have equalised when Belford saved a Ben Gordonl shot superbly, the rebound from Marshall striking the post.
But Matlock could not cope with United's attacking prowess, Wallis saving well from Owolabi, Curran and twice from Ennis before the half time whistle.
It was difficult to comprehend the amount of space United were being afforded by Matlock as Linney and Owolabi went close in the early part of the second half before Curran drove wide from the edge of the box, again in acres of space.
OWOLABI literally bulldozed his way through the Matlock defence to make it 4-2 in the 64th minute, sheer strength and determination winning the battle.
Poole, possibly Matlock's best outfield player, then put Wallis in trouble with a poor knock back, the goalkeeper superbly denying the eager Owolabi.
Luke Dean lifted a Marshall, assist over the bar to thwart any chance of a Matlock recovery which was well and truly extinguished when OWOLABI's strength and pace exposed Matlock again with six minutes left, driving down the middle to thump an explosive shot in off the underside of the bar.
It all added up to Matlock's heaviest defeat of the season and they will be thankful that they do not face strikers of Owolabi's quality every week.
FC UNITED OF MANCHESTER: 1 Cameron Belford 2 Aaron Morris 3 Adam Dodd 4 Luke Griffiths 5 Chris Doyle 6 Curtis Jones 7 Paul Ennis (14 Michael Donohue 60) 8 Mike Potts 9 Tunde Owolbi (16 Jordan Buckley 86) 10 Alex Curran 11 Regan Linney (12 Jack Lenehan 73) Other subs: 15 Ashley Young 17 Mason Walker
MATLOCK TOWN: 1 Dan Wallis 2 Adam Yates 3 Ben Gordon 4 Luke Dean 5 Bailey Gooda 6 Dwayne Wiley 7 Tomas Poole 8 Spencer Harris 9 Luke Hinsley (12 Chib Chilaka 64) 10 Marcus Marshall 11 Piteu Crouz (15 Dan Bramall 6( 16 James Tague 63) Other subs: 14 Jordan Sinnott 17 Ben Morris
REFEREE: Matthew Scholes (Bolton) ATTENDANCE 1574 BEST GLADIATOR: Dan Wallis