Home // First Team Fixtures & Results
FC United Of Manchester vs Matlock Town FC
Attendance:
1873
Referee:
Sean Taylor (Preston)
Date:
26 February 2022
FC United Of Manchester
1
FT
Broadhurst Park
Northern Premier League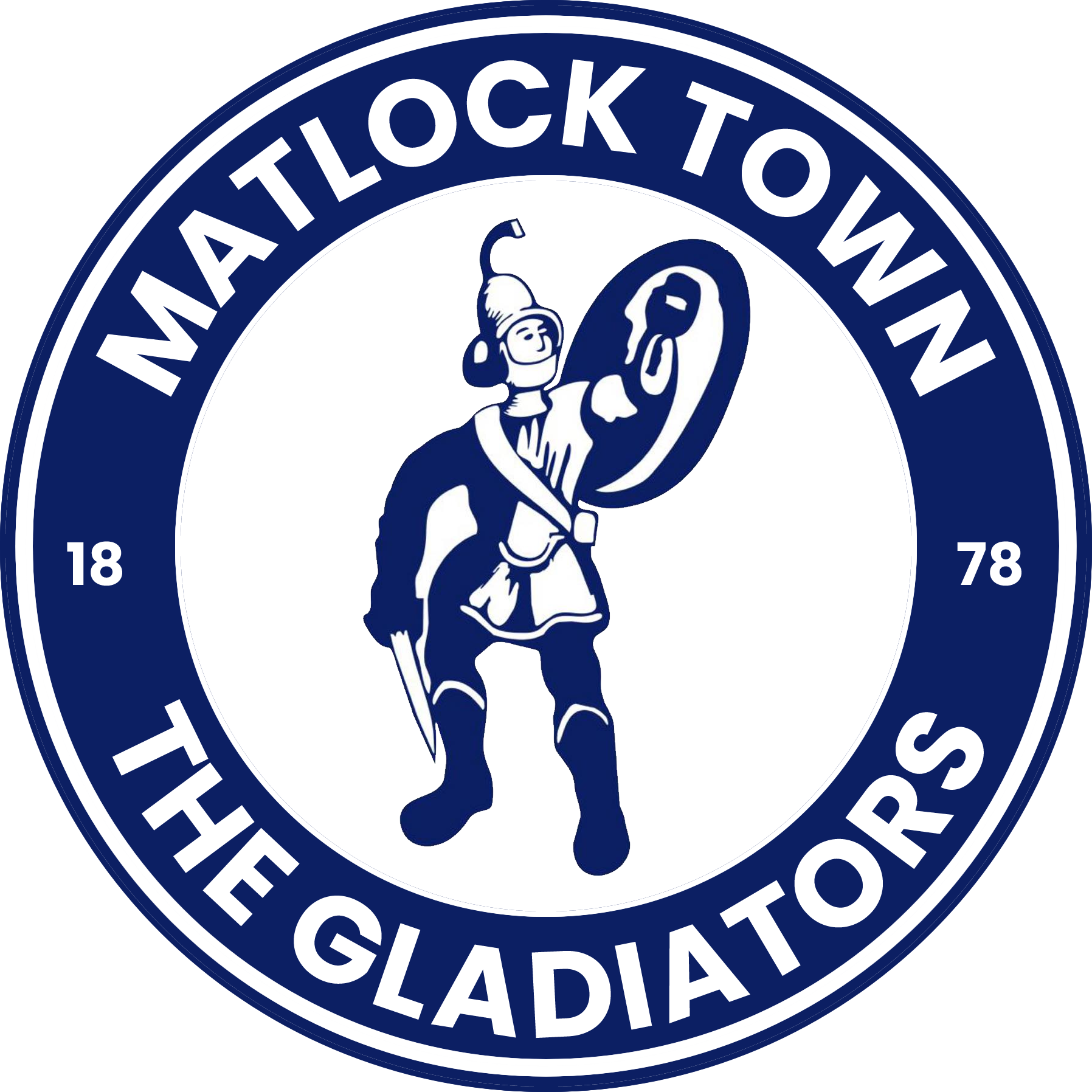 Matlock Town FC
1
Match Report
FC United of Manchester 1-1 Matlock Town
Alex Byrne converted a 90th minute penalty to earn the Gladiators a crucial point in a fractious clash at Broadhurst Park.
Their draw was even more commendable as they were down to ten men for the final nineteen minutes after Jamie Sharman was sent off for a second yellow card following a challenge on the half way line.
There was a major surprise in the visitors line up with popular club man Adam Yates being called out of retirement to slot into the defence with Reece Kendall moving to his more familiar left wing back role. Alex Wiles returned to the midfield after injury and Ross Hannah started in attack with Terry Hawkridge and Reece Webb-Foster dropping to the bench
FC made a strong start with Regan Linney breaking down the left and his 5th minute strike bounced off a Matlock defender to earn a corner.
But as at South Shields on Tuesday, Matlock went behind early as only two minutes later, sloppy defending allowed ALISTAIR WADDECARR to have too much time and space in the box to slip his shot precisely under Young.
The Matlock goalkeeper would go on to have a fantastic game. Shortly afterwards he did well to push away a dangerous cross from former Gladiator Paul "Charlie" Ennis and would go on to keep Matlock in contention in the second half.
Controversy reigned in the 16th minute when Matlock thought the hosts should have been down to ten men when after Byrne fouled Adam Dodd, the United full back manhandled Byrne pushing him to the floor. Referee Sean Taylor, who struggled to maintain control throughout, booked Dodd along with another United player and Matlock skipper Liam Hughes.
Hughes then had two great chances not only to draw Matlock level but to put them in front. On 22 minutes Hughes controlled a fine pass from Kendall on his chest before shooting wide with only goalkeeper Dan Lavercombe to beat. Then just three minutes afterwards Hughes again fired wide from Hannah's penetrating break down the right.
Byrne spotted Lavercombe off his line and his thoughtful forty yard shot was narrowly too high. Appeals for a Matlock penalty when Hannah went down in the box fell on deaf ears and Callum Chippendale shot harmlessly wide as Matlock had recovered splendidly from their poor start.
In the run up to half time, Young again did well advancing at pace off his line to deny Ewan Banged who then sliced wide in the next United attack
Kendall and Ennis were yellow carded in the opening exchanged of the second half before Matlock had an escape when Bange's measured left foot shot rebounded back off the bar.
Matlock kept plugging away with Wiles prominent, Lavercombe being well placed to field a low shot from the Matlock number eight and then grabbing the ball off the midfielder's toes.
Matlock brought on Webb Foster for Hannah before midway through the half an understandably tired Yates made way for Marcus Marshall.
Lavercombe dived to his right to hold a Kendall header moments before Sharman's second yellow, after being booked during the opening half.
United sensed a chance to claim the win and for a spell Matlock were hanging on. Young made two world class saves from Aaron Morris and Bange that would surely have given the Reds maximum points.
But Matlock were still fighting despite having been briefly on the ropes
Lavercombe held a Marshall header before Hughes glanced a Kendall cross wide but on 90 minutes, Marshall broke down the middle to be brought down by Lavercombe, Mr Taylor immediately pointing to the spot. BYRNE kept his head completely to send the goalkeeper to his left, the ball arrowed precisely in the opposite direction to earn what could be a precious point in the final analysis.
South Shields recovered from a two goal half time deficit to beat Nantwich to extend their lead to four points at the top while Buxton drew 0-0 at Atherton, Matlock therefore remain in third but will be wary that Scarborough and Warrington are edging closer after they both won their games.
Maybe, just maybe the tide is turning back in Matlock's favour after the late drama.
FC UNITED: 1 Dan Lavercombe 2 Aaron Morris 3 Adam Dodd 4 Jonathan Smith 5 Andy Halls 6 Jorge Sikora (16 Michael Potts87)7Alistair Waddecarr 8 Luke Griffiths 9 Regan Kinney 10 Paul Ennis (14 Josh Galloway 67) 11 Ewan Bange Subs not used:12 Joe Duckworth 15 Toby Humphries 17 Chris Taylor
MATLOCK TOWN; 1 Joe Young 2 Adam Yates (16 Marcus Marshall 67) 3 Reece Kendall 4 Ioan Evans 5 Jamie Sharman 6 Mark Lees 7 Alex Byrne 8 Alex Wiles 9 Liam Hughes 10 Ross Hannah (12 Reece Webb-Foster 57). 11 Callum Chippendale. Subs not used: 14 Rice Bertram 15 Terry Hawkridge 17 Findlay Phillips
Referee: Sean Taylor (Preston). Attendance: 1873 Best Gladiator: Joe Young.