Gladiators ask fans to pitch in to get Proctor Cars Stadium ready for competitive football
Posted on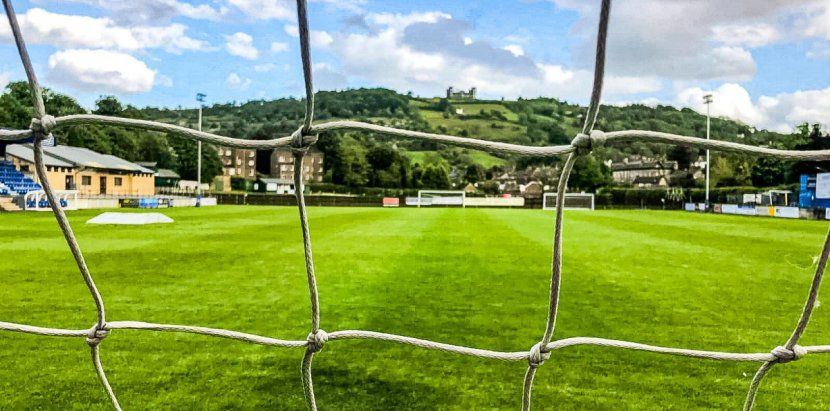 Matlock Town are asking their fans to pitch in and help them get the Proctor Cars Stadium ready for competitive action after the Covid-19 outbreak.
As was revealed earlier this week, Matlock's new season will begin with an FA Cup Preliminary Round tie on September 12 with the new League campaign currently set to commence on Saturday 19 September.
But Matlock will be hoping that fans can be allowed to watch football before then and some pre season friendly action can be served up on home turf for their fans who have been starved of football since the 3-2 defeat at Warrington Town on March 10.
A risk assessment has been put in place, formulated by supporter Jim Higham who is Matlock's Covid-19 officer and has extensive experience in health and safety matters.
There is a whole host of jobs to do to meet Covid-19 requirements as Chairman Bryn Apperley explained .
"Obviously it's going to be different watching Matlock this season as there's measures we've got to introduce to satisfy the authorities that our ground is safe for fans to attend football matches We need to ensure that the appropriate social distancing is observed so things such as signs, road markings, posters, barriers, tape and sanitsation need to be put in place. We're indebted to Jim who has been an enormous help to us in putting measures in place."
Mr Apperley says anyone offering their services will be rewarded by the club.
"We're. wanting to get cracking as soon as we can so if you're available we'd be delighted to hear from you. Many hands make light work.Those who can come down to offer their services can pick a home league game of their choice and gain free entry and either pie and peas or a pint in the club. We've got fantastic fans here at Matlock and I'm sure you'll all help so we can be ready when we get the green light to play again".
The first session is on Monday 10 August with helpers asked to meet in front of the Twigg Stand at the ground from 6.30 pm. Further information can be obtained from Bryn on 07795 377893.
Ian Richardson competitive