Gladiators receive pitch preparation grant from Football Foundation
Posted on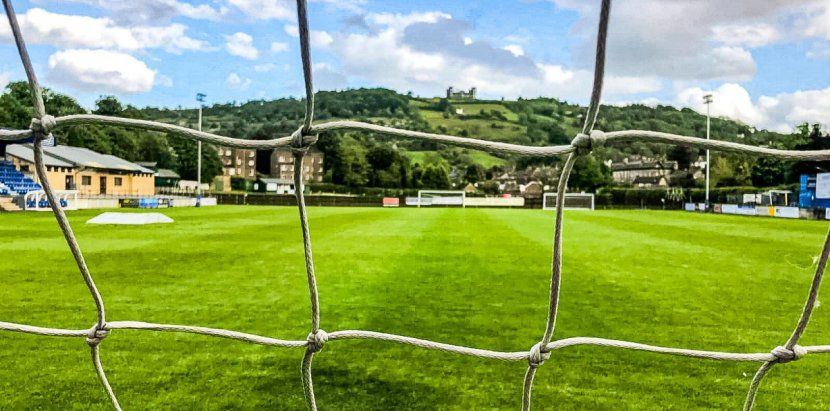 Matlock Town received good news this week having been awarded a £1500 Pitch Preparation Fund grant from the Premier League, the FA and the Government's Football Foundation.
The Pitch Preparation Fund was set up in support of the game which is currently facing unprecedented challenges because of the Covid-19 outbreak. The Fund is providing grants to clubs that have lost out on normal revenue streams during this difficult period.
The funding will enable Matlock to prepare their pitch so it can be match fit for games in the Northern Premier League Premier Division when it is deemed safe to play football again.
Matlock Chief Executive Keith Brown said that the grant is a valuable revenue stream after a difficult period for the club.
"We're extremely grateful for the £1500 granted to us through the Football Foundation funding to help us with maintaining the pitch at the Proctor Cars Stadium. Our groundsman Richard Lomas and his staff and helpers do a fantastic job in preparing the pitch for our matches and the money will be well used and is vital to us in this current financially challenging climate."
Robert Sullivan, Interim Chief Executive at the Football Foundation says grants such as these play a huge part in helping non league clubs prepare good quality pitches.
" The Premier League, The FA and the Government's Football Foundation exists to provide quality infrastructure at the lower levels of the game. Pitch Preparation Grants like this one are giving a helping hand to clubs across the country to get their playing surfaces ready for when the game is allowed to begin again following government advice."
The Football Foundation is a charity funded by the Premier League, the Football Association and the Government through Sport England.
Ian Richardson