Home // First Team Fixtures & Results
Guiseley AFC vs Matlock Town FC
Attendance:
510
Referee:
Ian Johnston (Wakefield)
Date:
20 September 2022
Guiseley AFC
2
FT
Nethermoor Park
Northern Premier League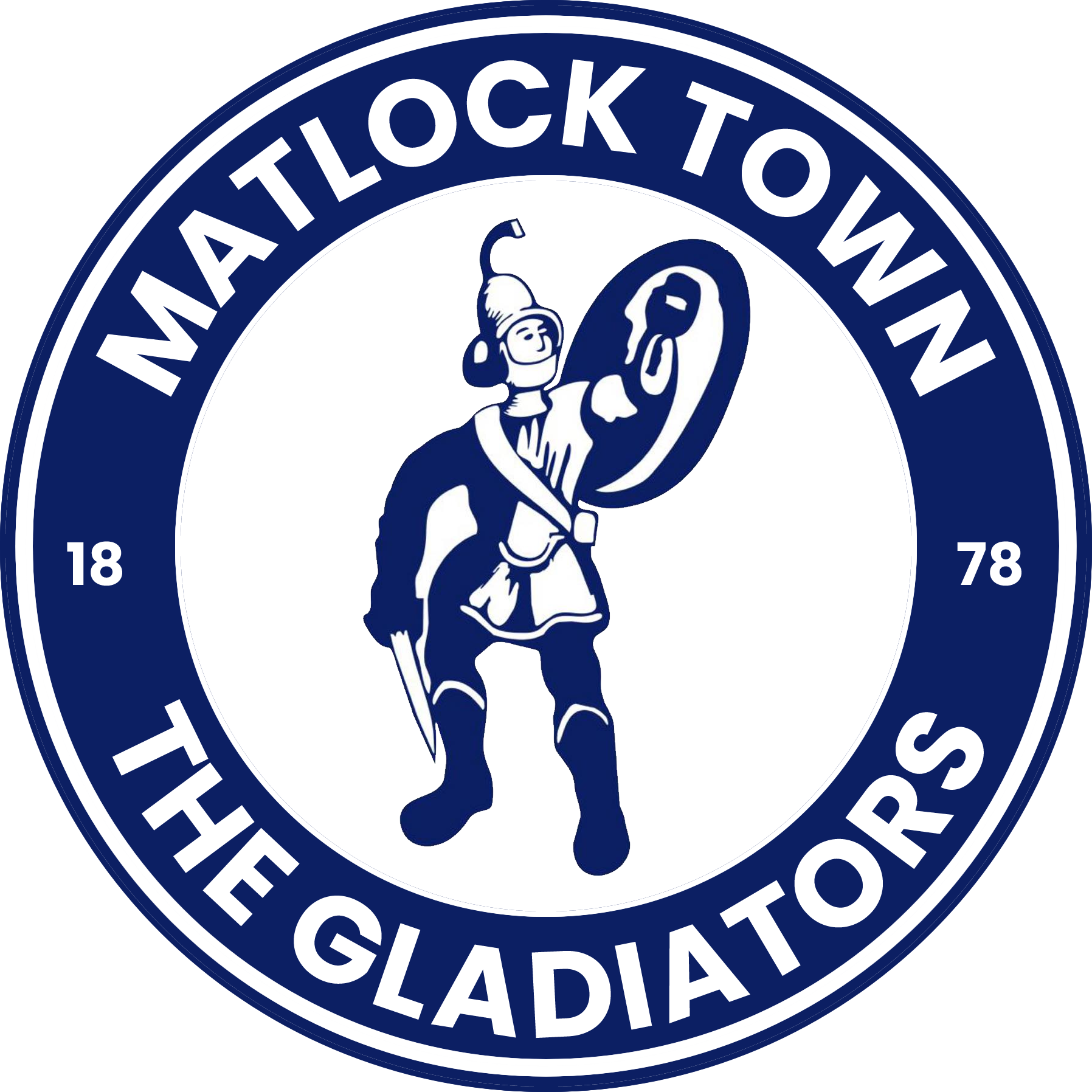 Matlock Town FC
1
Match Report
GUISELEY 2-1 MATLOCK TOWN
A freak opening goal for Guiseley and then what manager Craig Elliott described as a "sluggish" start to the second half cost Matlock any chance of returning home from West Yorkshire with all three points on Tuesday night.
They had begun slowly with Guiseley having the upper hand in the opening twenty minutes but then Matlock rallied and they certainly looked the more likely side to break the deadlock.
But an unfortunate Reece Kendall own goal in the 44th minute rocked them and they never got going in the opening quarter of an hour of the second half, Jake Cassidy punishing them as he extended the Lions' lead twelve minutes in. Alex Wiles, with his 5th of the season halved the deficit six minutes later, but the Gladiators could not conjure up a leveller, despite some fierce pressure on the home net.
There was a debut for loan signing Dom McHale in the one change from the team victorious against Warrington Rylands at the weekend, Jordan Barnett standing down through suspension.
Town took time to find their feet and Guiseley nearly made them pay in the 4th minute, Jim Pollard pulling off a wonderful save after a corner on the right eventually fell to Cassidy.
A cynical trip on Kallan Murphy by George Smith halted the Irishman's burst, Smith being yellow carded, but Matlock were giving the ball away with alarming regularity, so attacks often came to nothing.
Matlock eventually got some rhythm, their first chance from a fine Al Byrne free kick being headed well too high by Ioan Evans in the 18th minute. Then virtually out of nothing Byrne's thoughtful scooped lob had goalkeeper Tom Scott backpedalling, Scott reaching out with his fingertips to push the goalbound effort over the bar.
Guiseley were in peril again from Byrne's corner from the left, Kendall heading back from the back post for Ryan Qualter to lunge forwards and see his header brush a defender and go too high. Another interception, this time from player manager Danny Ellis saw the power taken off Murphy's header as he met another delivery from Byrne.
Matlock needed to make their pressure count and they came awfully close to doing so on 38 minutes, a pacy run down the right by full back Kallum Mantack ending with a low cross which skidded across the six yard area, the outstretched leg of Murphy missing the ball by a whisker.
Simon Njaria's effort was deflected into Scott's hands but against the run of play Matlock fell behind. Kendall wiped out the tricky John Johnston on the right to receive a booking and there was more pain for him and the visitors when his miscued clearance looped up and over Pollard for an own goal.
Matlock had conceded first again, but this time there was no immediate response and in essence the game was lost in the following fifteen minutes.
Guiseley took control having Town on the back foot and there was danger for Elliott's men in the 52nd minute, Adam Haw's shot hitting Evans to produce a corner which came to nothing.
The Lions showed their teeth again five minutes later and when a long throw into the box was only partially cleared JAKE CASSIDY guided a measured finish low into the far corner. On the balance of the play since the interval, Guiseley deserved it.
They were giving Matlock countless headaches on the flanks with John Johnston a constant threat, and although the Guiseley sponsors awarded the man of the match to Jordan Emery, Johnston was the stand out player and Danny Ellis at the back did more than anyone in a white shirt to keep the Gladiators out, especially late on.
Suddenly Matlock sprung back into action and they were back in contention when another excellent Byrne cross caused panic in the home back line, and WILES took full advantage as the ball bounced up sweetly for him to strike a low crisp shot beyond Scott.
Now it was game on but Guiseley might have avoided any late worries had Mohammad Qasim not shot against a post when it seemed easier to score after a scramble just sixty seconds after Wiles' goal.
Matlock nearly made the most of the escape, particularly when Murphy met a Byrne corner with a power packed header which Scott turned aside brilliantly.
Ellis headed unconvincingly over his own bar from Mantack's centre from the right, the full back having been pushed further forward following a double Matlock change which saw Jamie Sharman and Shaun Tuton come on for Njaria and McHale.
Kendall popped up on the right to deliver a dangerous cross which Guiseley somehow scrambled clear before a tiring Murphy found himself running on to a ball down the inside right channel but he pulled his shot disappointingly wide of the far post.
But Guiseley held on thereafter and Matlock went down to a fourth away defeat of the season, a worrying statistic after looking comfortable on their travels last term.
GUISELEY: 1 Tom Scott 2 Ethen Vaughan 3 George Smith (12 Adam Haw 40) 4 Jordan Emery 5 Danny Ellis 6 Jameel Ible 7 John Johnston 8 Charlie Wood 9 Jake Cassidy 10 James Cadman 11 Mohammad Qasim (15 Donald Chimalilo 78 ) Other subs: 14 Nathaniel Crofts 16 Folefac Efeutajong 17 Kyle Trennery
MATLOCK TOWN: 1 Jim Pollard 2 Kallum Mantack 3 Reece Kendall 4 Ioan Evans 5 Ryan Qualter 6 Mark Lees (12 Callum Chippendale 82) 7 Al Byrne 8 Simon Njaria (15 Jamie Sharman 70) 9 Kallan Murphy 10 Alex Wiles 11 Dom McHale (14 Shaun Tuton 70) Other subs: 16 Reon Benjamin-Potts 17 Jorome Slew
REFEREE: Ian Johnston (Wakefield) ATTENDANCE: 510 BEST GLADIATOR: Al Byrne