Home // First Team Fixtures & Results
Hyde United vs Matlock Town FC
Attendance:
354
Referee:
Darren Rogers (Warrington)
Date:
07 March 2020
Hyde United
3
FT
Ewen Fields
Northern Premier League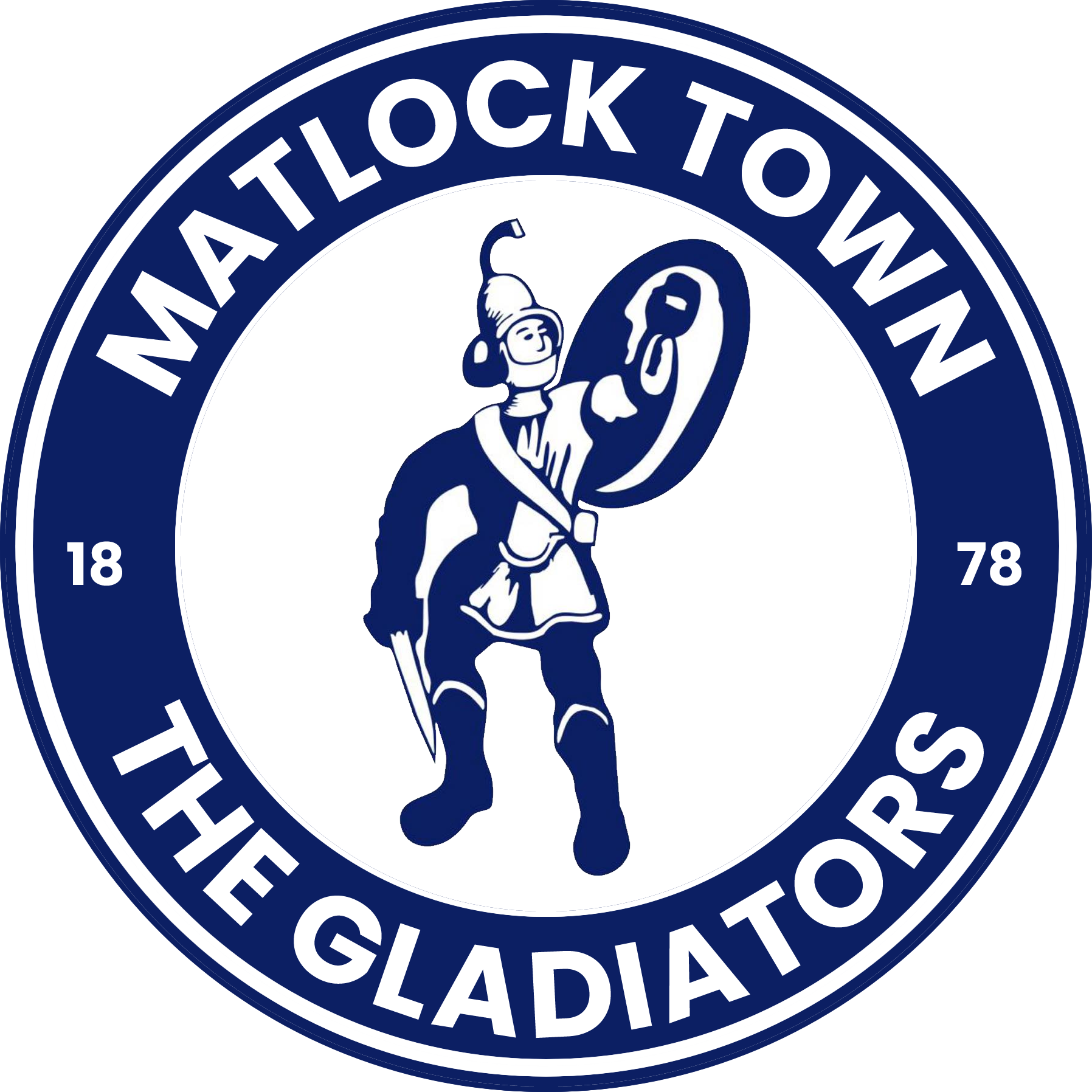 Matlock Town FC
1
Match Report
Hyde United 3-1 Matlock Town
Matlock appear to be doing their level best to become involved in a three way tussle with Stafford Rangers and Grantham Town for the two definite relegation spots after another of their spare games was wasted with a poor display in a damaging defeat at Ewen Fields.
The performance and the result were all the more disappointing after the encouraging show against Morpeth Town in midweek which earned them a good point.
For the opening twenty minutes or so, Matlock looked the better side but once Hyde had gone in front, there was little sign of a positive response from Paul Phillips' men, particularly in the second half when Hyde dominated the midfield to thoroughly deserve the three points.
Paddy Lane scored Hyde's first on 22 minutes, the lead being made to three with a Spencer Harris own goal on 65 and Iliman Ndiaye on 85 minutes. Chib Chilaka, along with Harris and Bailey Gooda who were all making a return to Hyde, netted what was nothing more than a consolation as the match entered stoppage time. To complete a bad afternoon for Matlock, they also had Luke Dean sent off nine minutes from time for a foul on Tom Pratt which prevented a goalscoring chance and lost Ben Gordon with a knee injury in the first half.
Joint assistant boss Dave Wild pulled no punches afterwards as he described the Matlock performance as "gutless, soulless, toothless, embarrassing" and he made a point of apologising to supporters who travelled and those that didn't in a post match interview.
The initial signs were promising as Matlock pushed Hyde back, Jude Oyibo lifting a 4th minute shot too high and when goalkeeper Lloyd Allison lost a cross from Alex Byrne, Marcus Marshall could not control the ball on the 3G surface. Allison then tipped a good Oyibo shot over the bar.
For Hyde Chris Sharp stabbed a cross from Ndiaye wide at the near post before the opener which saw LANE's shot from the edge of the box surprise and dip under Kyle Trenerry.
Byrne curled a free kick wide two minutes later before Matlock were stretched with two men down injured, Trennery being well placed to hold a shot from Ashley Young. Nathan Valentine recovered but after lengthy treatment Gordon hobbled off to be replaced with Luke Hinsley, the substitute making his first appearance since January 21. Harris, who began in midfield, reverted to centre half with Dwayne Wiley moving over to full back.
A flurry of bookings for both sides followed as the chances dried up, the only one of note being a Hinsley header that was too high.
At the start of the second half, Bradley Roscoe got his head in the way of a Dean strike to concede a corner but Hyde came close after 52 minutes, a Liam Tongue long distance blast clipping the top of the bar.
Matlock though were giving Lane far too much time and space on the right, the winger constantly running at the Town defence and being a real thorn in their side.
But it was a run by Sharp down the right that created Hyde's second goal, his cross being headed into his own net by HARRIS to complete a disappointing couple of games for him personally following his red card against Morpeth.
Lane twice showed Matlock defenders a clean pair of heels only to see Trenerry save the first and the second drift beyond the far post.
Chilaka had a free header from a Byrne cross which was blocked before Hyde broke at pace and Dean received a straight red card to add to an earlier yellow for bringing down Tom Pratt who would have had a clear route towards Trenerry.
Sharp failed to convert a cross by Pratt but the third goal came when the unmarked NDIAYE slotted home another Pratt cross.
CHILAKA cleverly slotted a low shot into the bottom far corner to put Matlock on the scoresheet but it was an afternoon to forget for the Gladiators and with difficult games to come at Warrington and at home to Nantwich, a huge improvement, both ion application and skill is needed. This performance was clearly unacceptable to management and fans alike.
HYDE UNITED: 1 Lloyd Allinson 2 Bradley Roscoe 3 Kyle Brownhill 4 Ashley Young 5 John McCombe 6 Jordan Fagbola 7 Paddy Lane (14 Jack Dyche 86) 8 Liam Tongue 9 Chris Sharp 10 Tom Pratt (15 Dan Turner 86) 11 Iliman Ndiaye Other subs: 12 Tom Dean 13 James Hodges
MATLOCK TOWN: 1 Kyle Trenerry 2 Adam Yates 3 Ben Gordon (15 Luke Hinsley 27) 4 Luke Dean 5 Bailey Gooda 6 Dwayne Wiley 7 Alex Byrne 8 Nathan Valentine (14 Tomas Poole 76) 9 Marcus Marshall 10 Spencer Harris (12 Chib Chilaka 70) 11 Jude Oyibo Other subs: 16 Piteu Crouz 17 Brian Wilson
REFEREE: Darren Rogers (Warrington) ATTENDANCE: 354 BEST GLADIATOR: Adam Yates