Home // First Team Fixtures & Results
Hyde United vs Matlock Town FC
Attendance:
689
Referee:
Oliver Noonan (Manchester)
Date:
12 November 2022
Hyde United
0
FT
Ewen Fields
Northern Premier League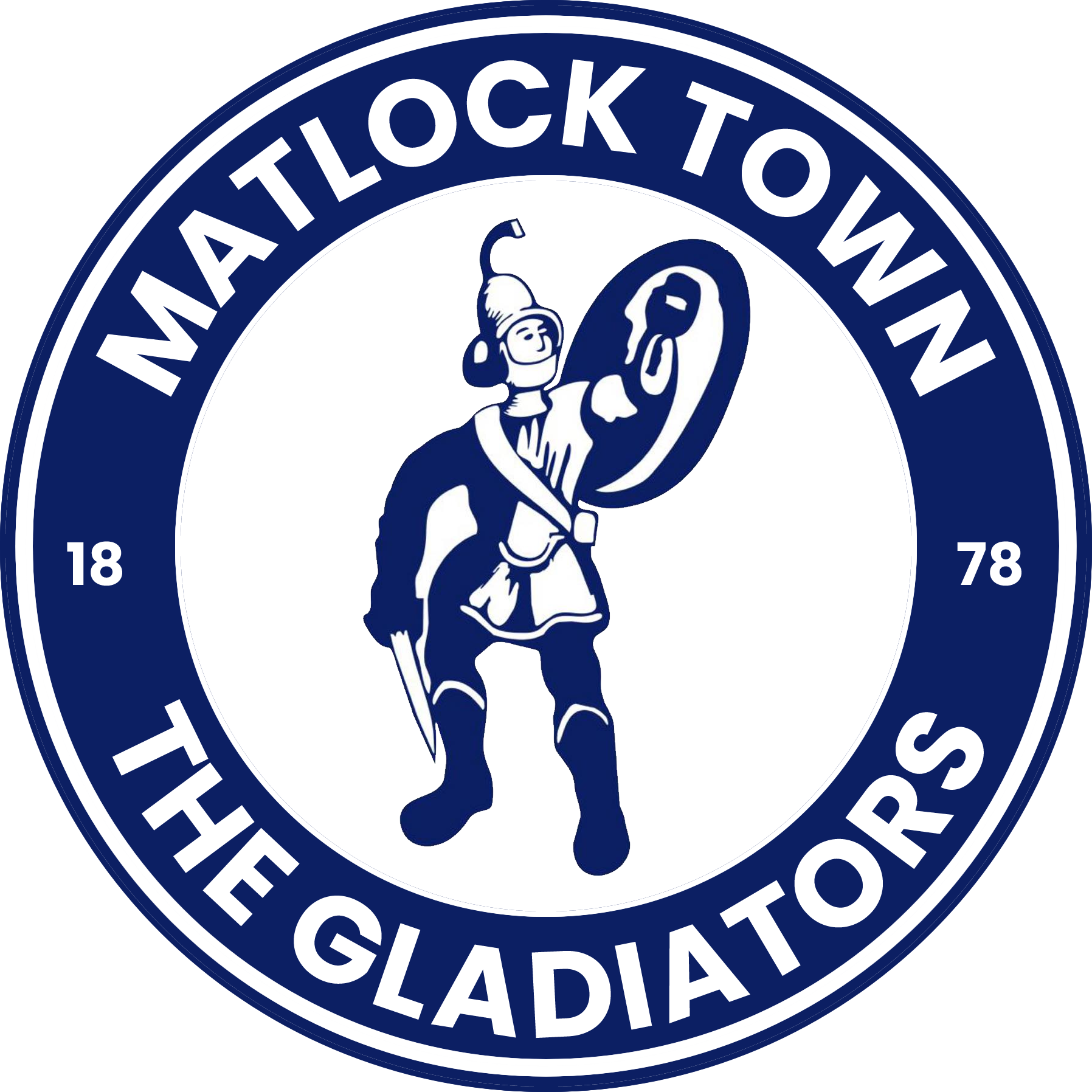 Matlock Town FC
1
Match Report
HYDE UNITED 0-1 MATLOCK TOWN
John Johnston's third Matlock goal was sufficient to hand the Gladiators all three points from their trip to top of the table Hyde on Saturday.
Johnston struck on the half hour mark denying Hyde the chance to stretch their lead at the top in a game which got under way an hour earlier than the rest of the games in the division.
After a two weeks break Matlock named the same starting eleven which had beaten Stafford Rangers in the FA Trophy, Hyde meanwhile were on a roll, having won their previous three games which included a 7-0 home hammering of Bamber Bridge and a hugely impressive single goal win in midweek at South Shields.
Perhaps a fresh looking and hungry Matlock were not ideal opponents for the Tigers. The Gladiators were well organised and combative and over the piece had the better chances. Hyde's chances came more from scrambles while the visitors might have won by more. In the end it was just a game too much for Hyde.
Simon Njaria would emerge as Matlock's star man in a game when everyone played their part but there were potential problems early on. Njaria was pulled up for a foul on Callum Spooner in the 6th minute, the midfielder's reaction being one of tell me why as he slammed the ball down in frustration and was shown a yellow card.
A further foul on the touchline by Njaria in the 18th minute had him on a final warning and manager Craig Elliott might have thought about a change but he stuck with him. Njaria recovered his composure and proved he was strong enough both physically and mentally to be a thorn in Hyde's side as he protected the Matlock defence with intelligent covering and being disciplined as Hyde sought a leveller.
There was a sniff of an opening for Matlock on 20 minutes as Bartosz Cybulski, whose loan extension from Derby County was only confirmed at 9.31 am on Saturday, found space in the box allied with some neat footwork, but he was eventually crowded out. Then Al Byrne tried his luck with a free kick from distance but the ball bobbled wide.
Spooner broke incisively from midfield to fire Hyde's first chance of note wide in the 24th minute before Cybulski was in again for Matlock. A mix up involving Harry Ditchfield and captain Brad Roscoe, who was now playing with an unnumbered shirt after a clash with Cybulski which resulted in a huge hole in the number six shirt, saw Jordan Fagbola step in to rescue the hots and deny the tall Matlock number nine.
Ryan Qualter received a 29th booking but that didn't matter as a minute later Matlock were in front. JOHNSTON shot firmly from twenty five yards but it proved to be too hot for goalkeeper Dan Atherton as the ball found its way over the line, the assistant confirming the goal and now it was game on.
Hyde looked for an immediate response, Joe McGlynn striking the bar in a scramble, Hyde then increasing the tempo as Matlock had to survive a good spell of pressure in the lead up to half time.
But Matlock might have gone for their half time refreshments two goals to the good when the ball fell to Jordan Barnett on the left but the wing back dragged his shot wide of the far post. A two goal half time deficit may have been too much for Hyde to handle.
The game though should have been put to bed in the opening fifteen minutes of the second half.
Byrne saw his shot superbly blocked on the line by Fagbola and then Byrne again might have made the game safe when Kallan Murphy pulled a short cross into his path from the left, but the Gladiators number eleven sliced his shot, Atherton though still having to make a great save to keep the ball out.
Byrne threatened again on 59 minutes when Atherton again was forced into action, making amends for his earlier error by tipping a free kick on to the post. The goalkeeper then denied Johnston at the near post as Matlock looked comfortable.
The expected reply from the league leaders began to materialise as Matlock were pushed back for much of the remainder of the contest.
A run from Manasse Mampala ended with substitute Adam Dawson nodding wide before Jim Pollard flew to his left to keep out another Dawson effort.
Spooner received a yellow card for a foul on Murphy as tempers began to be stretched.
Hyde maintained their pressure with substitute Edy Maeico pulling his shot into the sidenetting as the hosts attacked down both flanks.
Danger man Jack Redshaw would have been disappointed not to test Pollard with nine minutes remaining, heading Dawson's cross from the right wide.
Tom Pratt and Dawson were both comfortably off target and as the game reached it's conclusion with four added minutes, Pollard relieved the pressure with an important claim after a scramble in the box and there was a third Matlock booking with Barnett being the recipient.
The final whistle was met by huge cheers from the travelling fans who contributed to a great atmosphere with constant encouragement as two became one with players and fans excelling in what was a great win.
It's bumper to bumper at the top of the division as teams battle for that top spot. South Shields look odds on to go top at some stage but Matlock are very much in contention.
HYDE UNITED: 1 Dan Atherton 2 Harry Ditchfield 3 Javid Neavin 4 Callum Spooner 5 Jordan Fagbola 6 Brad Roscoe 7 Manasse Mampala 8 Sonny Whittingham ( 15 Adam Dawson 59) 9 Joe McGlynn (17 Edy Maieco 74) 10 Jack Redshaw 11 Tom Pratt Other subs: 12 Josh Askew 14 Eddie Brown 16 Liam Tongue
MATLOCK TOWN: 1 Jim Pollard 2 Jamie Sharman 3 Jordan Barnett 4 Mark Lees 5 Ioan Evans 6 Ryan Qualter 7 John Johnston (16 Akeem Hinds 82) 8 Simon Njaria 9 Bartosz Cybulski (12 Alex Wiles 74) 10 Kalln Murphy (15 Jorome Slew 88) 11 Al Byrne Other subs: 14 Brad Abbott 17 Sean Higgins
REFEREE: Oliver Noonan (Manchester) ATTENDANCE: 689 BEST GLADIATOR: Simon Njaria