Home // First Team Fixtures & Results
Lancaster City vs Matlock Town FC
Attendance:
234
Referee:
Luis Griffiths (St Helens)
Date:
05 October 2019
Lancaster City
1
FT
Giant Axe
Northern Premier League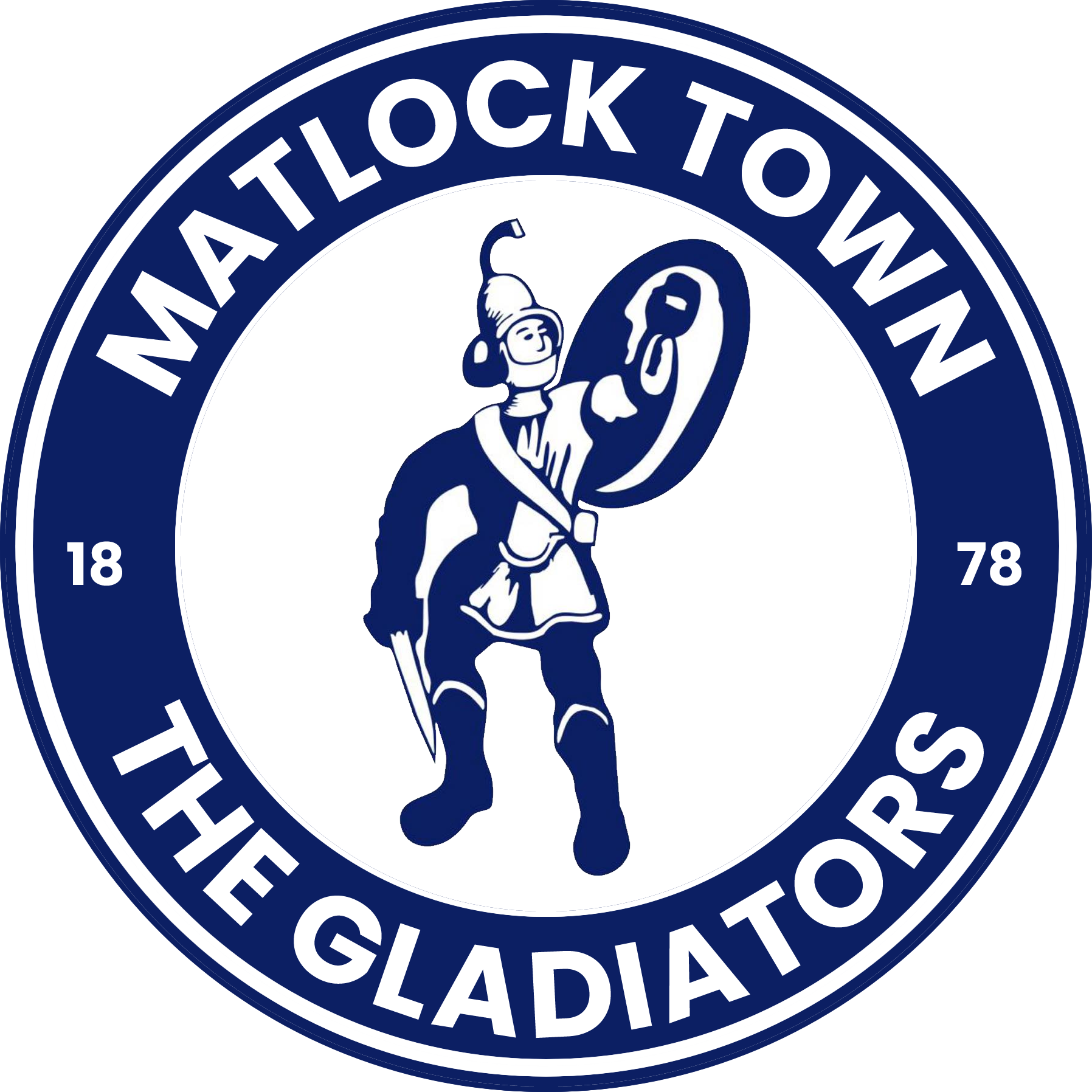 Matlock Town FC
0
Match Report
Lancaster City 1-0 Matlock Town
Paul Dawson netted the only goal in the 18th minute to condemn Matlock to successive league defeats for the first time this season. It was the first time they had failed to score this campaign as they dropped from third to sixth.
The Gladiators endured a frustrating afternoon for the visitors at the Giant Axe, having more than their fair share of possession but lacking the cutting edge in the final third. They will also be disappointed with the goal they conceded, DAWSON running from deep, not closed down and beating Jon Stewart with a twenty yard daisycutter.
The game got off to a frantic start but after a lengthy delay following a clash between City's David Norris and Bailey Gooda which saw both men receive treatment and subsequently return to the fray, City caught Matlock unaware with Dawson's strike.
Clear cut opportunities were still few and far between but there was a decent chance for the Gladiators on 24 minutes when Luke Hinsley's ball in from the right reached Jack Rea on the edge of the penalty box, but leaning back, Rea was unable to control his shot which flew over the bar.
But there were gilt edged chances for both sides in the space of three minutes as half time approached. Sam Scrivens bore down on goal with City's defenders screaming for offside, goalkeeper Sam Ashton intervening by blocking from Scrivens who failed to find any power behind the awkwardly bouncing ball and was perhaps surprised at not being stopped in his tracks by the officials.
Then Ben Gordon had his pocket picked by Sam Bailey who set up Rowan Roache in a one on one with Stewart, Town being relieved to see Roache screw his shot wide.
Matlock improved after the break with Scrivens having another opportunity two minutes after the restart, cutting in from the left but pulling a tame shot wide.
There was another lengthy stoppage when City's Jack Armer and Charlie Bailey sunk to the turf in separate incidents as the City physio had to make two visits to the field with no play in between. Both men had to be replaced.
Matlock might have gone further behind when Stewart made himself big at the far post to block from Sam Bailey after fine combination play from Norris, Roache and Dawson. City won a corner soon afterwards, Ben Hudson's header being cleared off the line.
After then it was mainly Matlock pushing forward in their vain bid to produce an equaliser.
Spencer Harris, replaced in the starting line up by Luke Dean, came on for Rea with Town quickly winning a corner which Hinsley glanced disappointingly and comfortably wide. Another Scrivens drive was straight at Ashton before Piteu Crouz was brought on for Jordan Sinnott.
Almost immediately Hinsley had the ball in the net but the flag was raised for offside before Matlock increased the tempo in the final stages. Their set-piece plays though were below par as they consistently failed to beat the first defender.
Referee Luis Griffiths angered the visitors by turning down penalty appeals when the ball from Marcus Marshall's cross struck Lewis Fensome on the hand. It looked an easy decision for the well-placed assistant to inform the referee.
Dean was unfortunate with a minute left, cleverly finding space in the box but Ashton pushing away his powerful shot.
Dean then took a booking as did City's Sam Bailey for fouling Crouz as City held grimly on with Niall Cowperthwaite superb, seemingly covering every blade of grass.
Assessing the performance, boss Steve Kittrick said Matlock failed to reach the heights of their last two performances.
"It was an in and outperformance, ten minutes here, ten minutes there, whereas at Whitby we looked a good side for the ninety minutes and for eighty at Nantwich on Tuesday. Lancaster had more desire with the second balls, they moved it from back to front quickly. It was a definite penalty but we'll have to take it on the chin. We need to get back to doing the ugly things better. We'll get there".
LANCASTER CITY: 1 Sam Ashton 2 Lewis Fensome 3 Jack Armer(14 Glen Steel 49) 4 Niall Cowperthwaite 5 Ben Hudson 6 Paul Dawson 7 Sam Bailey 8 Robert Wilson (16 Matthew Blinkhorn 72) 9 David Norris 10 Rowan Roache 11 Charlie Bailey (12 Simon Wills 51) Other subs: 15 Matthew Williams 17 Maxwell Povey
MATLOCK TOWN: 1 Jon Stewart 2 Josh Lacey 3 Ben Gordon 4 Jack Rea (14 Spencer Harris 61) 5 Bailey Gooda 6 Dwayne Wiley 7 Marcus Marshall 8 Luke Dean 9 Luke Hinsley 10 Jordan Sinnott (12 Piteu Crouz 72) 11 Sam Scrivens Other subs: 15 Adam Yates 16 James Williamson 17 Scott Smith
REFEREE: Luis Griffiths(St Helens) ATTENDANCE: 234 BEST GLADIATOR: Luke Dean