Home // First Team Fixtures & Results
Marske United vs Matlock Town FC
Attendance:
360
Referee:
Alex Sawden (Cleethorpes)
Date:
18 March 2023
Marske United
2
FT
Mount Pleasant Avenue
Northern Premier League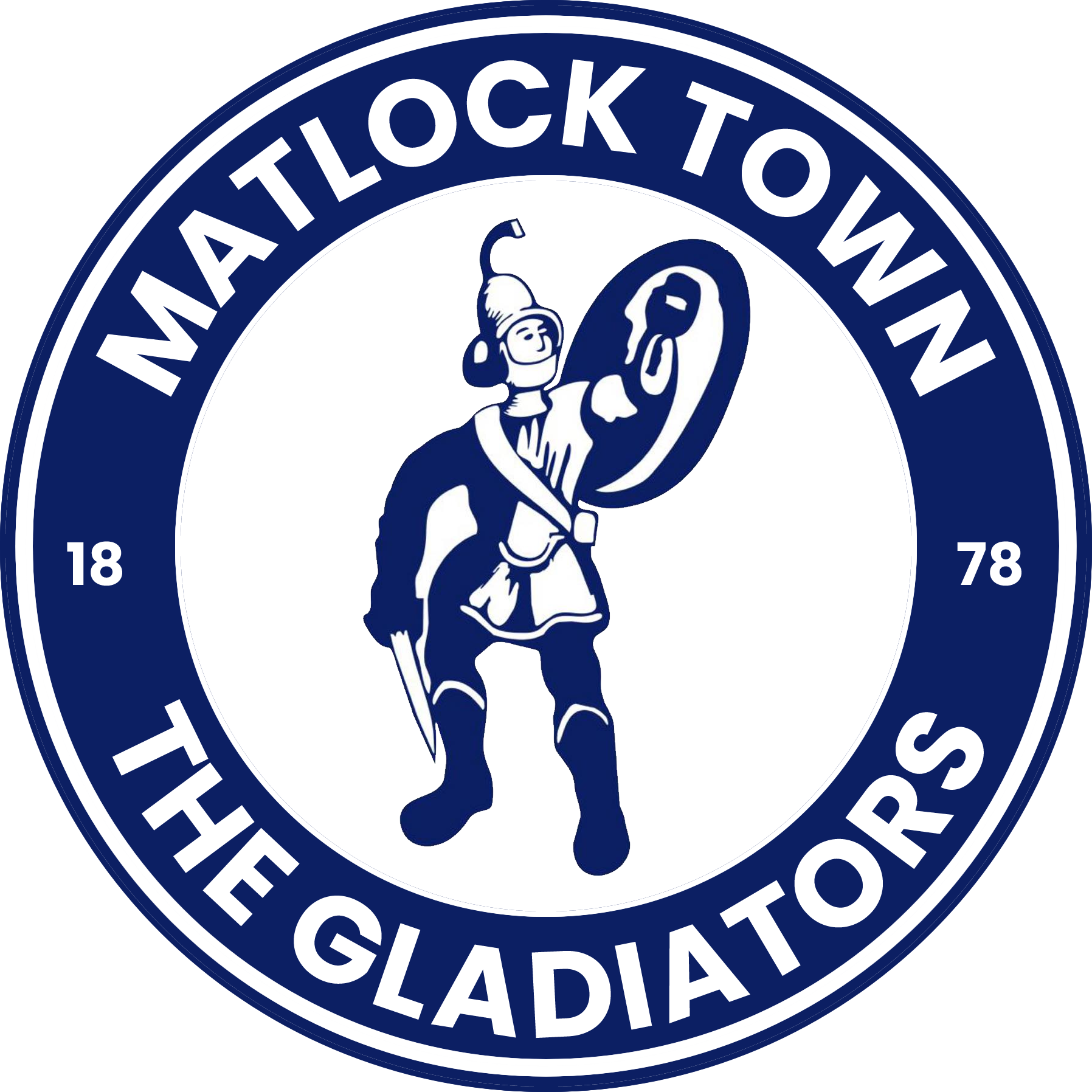 Matlock Town FC
1
Match Report
Marske United 2-1 Matlock Town
A second defeat in eight days on the North Yorkshire coast has all but seemingly killed off any chances Matlock had of reaching the end of season play-offs.
Again as at Whitby on the weekend before, too many players had off days scoring a five out of ten when sevens and eights were needed.
Here, Matlock had a great chance to put the misdemeanours of the Whitby game firmly behind them but in essence they bottled it.
A good start saw them take a 14th minute lead with a first goal in Matlock colours for Robbie McNicholas but an awful equaliser was conceded less than two minutes later, Connor Smith gratefully accepting a gift..
Marske defender Aaron Cunningham as dismissed for a dangerously high boot which left Brad Wells with a mouth injury on 22 minutes, the odds looked stacked in the visitors' favour against their relegation haunted hosts.
But battling Marske on a pudding of a pitch had not read the script. It looked for long periods that it was Matlock with a man less and the Seasiders grabbed three crucial points when Andy May headed home sixteen minutes from time.
Matlock made two changes with striker Reece Styche, signed on Friday from Stourbridge making his debut in place of Jorome Slew and Robbie McNicholas starting in a wide right slot with Alex Byrne not 100 per cent fit with a foot injury.
The initial signs looked promising with the Gladiators making the dominant start that manager Martin Carruthers had asked for. But Matlock could not fashion a decent chance in those opening ten minutes, a scramble in the home penalty box coming to nothing as Cunningham was fouled which brought a stoppage.
They had better luck as they went in front with a well worked goal, John Johnston deftly finding Ethan Cartwright on the left, the former Guiseley midfielder holding his nerve to cross low for McNICHOLAS to sweep home.
But within a couple of minutes all of that good work was undone when Deeney failed to react to a routine cross, probably thinking the ball would drift out of play but that was not the case as CONNOR SMITH gleefully found the target from a tight angle.
Home custodian Nathan Harker was well placed to hold a low drive from Styche but the tide had started to turn with both Smith and Donald Chimalilo firing too high in quick succession.
When Cunningham departed for first use of the shower, Wells needed lengthy treatment and after a brisk Marske break had earned them an unproductive corner, Wells was down again, clearly still in considerable discomfort, and had to be repkaced by Slew.
Matlock looked shaky at the back and the normally unflappable Adam Yates was yellow carded for a rash challenge on Eddie Church, who was at the Proctor Cars Stadium on loan from Bradford Park Avenue earlier in the season. McNicholas was moved from the right to left back as the Gladiators switched from three to four sat the back.
Deeney had to advance quickly to hack clear as Church bore down on him but Matlock then had a great chance to go in at the interval back in front, Johnston pulling his shot a couple of feet wide from fifteen yards.
But Marske were fighting for everything and Matlock ought to have learned this from the first period.
In the opening seconds Deeney claimed a ricochet from a clearance that showed Marske would continue to fight.
Slew twice created chances , Harker holding his first strike at the second attempt before the ball sailed over the top after a run which saw him cut inside from the right.
There was then pong pong in the Matlock boss, Deeney doing well to block a Smith strike which also found its way on to a post before two more substitutions saw Byrne replace Saul Milovanovic and Alex Duhumeau come on for Johnston. In between Byrne created a great chance for Styche, the Gibraltan international meeting the cross with a powerful header which was too close to Harker.
A complete miscue by Church after Adam Boyes had found space on the left was met with relief by the Gladiators faithful as Matlock started to find the going increasingly tough thanks to the pitch and the industry of the home side.
And the sheer will and determination to succeed was aptly summed up when a free kick was slung forward and MAY rose high above everyone else to plant a downward header just inside Deeney's right hand post for the winner.
Matlock had a chance to redeem themselves when Byrne in space on the right elected not to shoot to be forced wide and his cross looped harmlessly behind.
Taking the wrong options were the theme of another poor day for the Gladiators. Marske continued to scrap for everything, it wasn't pretty, but my word it was effective. A late Matlock attack broke down and man of the match George Horbury raced clear, Deeney forced him away from goal before he cut in to blast high and not handsomely wide
It was a depressing and silent coach journey back to Derbyshire.
MARSKE UNITED: 1 Nathan Harker 2 Alex Storey 3 Donald Chimalilo (15 Joey Hope 73) 4 Jason Kennedy (14 Josh MacDonald 27) 5 Andrew May 6 Aaron Cunningham 7 Connor Smith 8 Harrison Clark 9 Adam Boyes (12 Niah Payne 85) 10 George Horbury 11 Eddie Church Other subs: 16 Dylan McAvoy 17 Kevin Burgess
MATLOCK TOWN: 1 Saul Deeney 2 Jamie Sharman 3 Ethan Cartwright 4 Brad Abbott 5 Adam Yates 6 Ioan Evans 7 Robbie McNicholas 8 Saul Milovanovic (14 Alex Byrne 60) 9 Reece Styche 10 Bradley Wells (12 Jorome Slew 27) 11 John Johnston (15 Alex Duhumeau 65) Other sub: 17 Jim Pollard
REFEREE: Alex Sawden (Cleethorpes) ATTENDANCE: 360 BEST GLADIATOR: Ethan Cartwright