Home // First Team Fixtures & Results
Matlock Town FC vs Atherton Collieries
Attendance:
959
Referee:
Richard Eley (Derby)
Date:
08 April 2023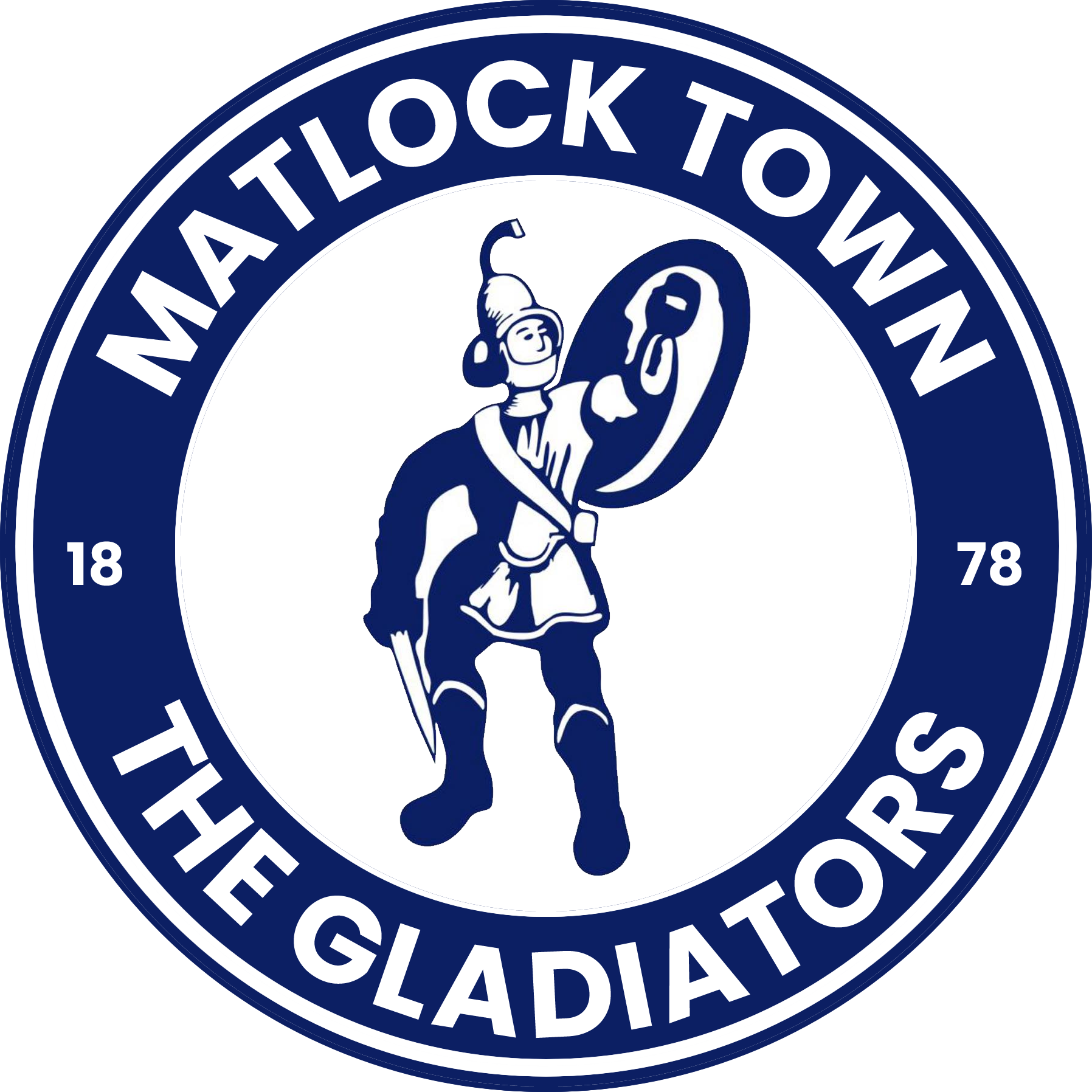 Matlock Town FC
1
FT
The Proctor Cars Stadium
Northern Premier League
Atherton Collieries
0
Match Report
MATLOCK TOWN 1-0 ATHERTON COLLERIES
Alex Duhameau's first Matlock goal as early as the 3rd minute proved to be the decider as Matlock edged through a tough encounter to grab the three precious points.
It was by no means a classic but the Gladiators ultimately did enough to repel an Atherton side who also needed the points to keep them out of relegation trouble at the other end of the table.
Matlock knew that anything less than a victory would virtually kill off any lingering hopes of a play off spot and had they added to their lead as they should have done during the first half, then maybe the second period would not have been the tense affair it turned out to be.
Captain Adam Yates was missing from the Town line up through family commitments so Duhameau was the one change, wearing the number 5 shirt but playing in a forward role as Matlock went 3-4-3. Dan Bradley wore the skipper's armband with Jamie Sharman and Robbie McNicholas making up the defensive trio. That was the only change from the side which had beaten Marine four days earlier, which meant a second start for young Archie White with fellow youngster Sam Hooper on the bench. Atherton included former Gladiators Scott Sephton and Cesaire Lingouba in their starting eleven.
Matlock could not have wished for a better start, Al Byrne releasing John Johnston on the right who delivered a delicious low cross which was just asking to be converted and DUHUMEAU obliged for a beautifully worked goal.
The Gladiators looked to double their lead, Byrne's free kick causing havoc in the Colleries penalty box, the ball being hacked off the line with Atherton being spared any further worries by a raised offside flag.
Marcus Cusani shot comfortably wide for the visitors in the 13th minute but it was soon Matlock asking questions again but there was a missed opportunity when Byrne and Reece Styche overplayed instead of testing goalkeeper Mackenzie Chapman.But Chapman had to be at his very best to superbly claw away a Byrne free kick on 22 minutes which looked destined to bulge the net. Then an excellently timed challenge from Colls skipper Dan Lafferty stopped Byrne after Duhameau, in his best game yet for Matlock, had engineered the chance.
Byrne was inches away from converting a Styche cross as Matlock badly needed that second goal which would have been deserved on the balance of play.
Bailey Thompson drove over the bar from Cusani's right wing cross on the half hour but that second Matlock goal should have arrived in the 36th minute, Karl Demidh finding Styche unattended and in space twelve yards out, Styche trying to be too precise as he somehow shot wide of a gaping goal.
Clearly the approach from Atherton in the second half was to give it a go after an opening half which started badly for them and should have ended with them comfortably behind with no way back.
Deeney held a shot from Cusani before the visitors made a double change ten minutes into the second period to inject fresh energy into their challenge. Matlock brought off Demidh who had been booked for a series of infringements, Saul Milovanovic taking his place with Matlock adding the extra midfielder as an insurance policy.
Adam Haw tried his luck with a fizzing shot which again Deeney held before Deeney excelled with a fine double save from Thompson following a deflected free kick.
Matlock were having to defend stubbornly now with Gareth Peet embarking on a run from deep on the left, his fiercely struck shot being charged down and then from a free kick Peet hoisted his attempt high over the bar.
The Gladiators had scarcely threatened during the second half but did so as the game entered stoppage time, Harry Wakefield's strike from twenty yards being gathered at the second attempt by Chapman.
Atherton kept on plugging away, even sending Chapman into the mix for set pieces but Matlock stood firm to send the majority of an impressive 959 crowd home delighted with the three points.
MATLOCK TOWN: 1 Saul Deeney 2 Jamie Sharman 3 Robbie McNicholas 4 Archie White 5 Alex Duhumeau (12 Brad Wells 90) 6 Dan Bradley 7 Alex Byrne 8 Ethan Cartwright 9 Reece Styche (16 Harry Wakefield 87) 10 Karl Demidh (14 Saul Milovanovic 59) 11 John Johnston
Other subs: 15 Sam Hooper 17 Jim Pollard
ATHERTON COLLERIES: 1 Mackenzie Chapman 2 Adam Rooney 3 Gareth Peet 4 Joel Amado 5 Dan Lafferty 6 Scott Sephton (12 Ben Hardcastle 55) 7 Cesaire Lingouba 8 Jack Lenehan (14 Jay Fitzmartin 55) 9 Bailey Thompson 10 Adam Haw (15 Jesse Ebosele 68) 11 Marcus Cusani
REFEREE: Richard Eley (Derby) ATTENDANCE: 959 BEST GLADIATOR: Alex Duhameau