Home // First Team Fixtures & Results
Matlock Town FC vs Atherton Collieries
Attendance:
673
Referee:
Daniel Smith (Sutton In Ashfield)
Date:
12 March 2022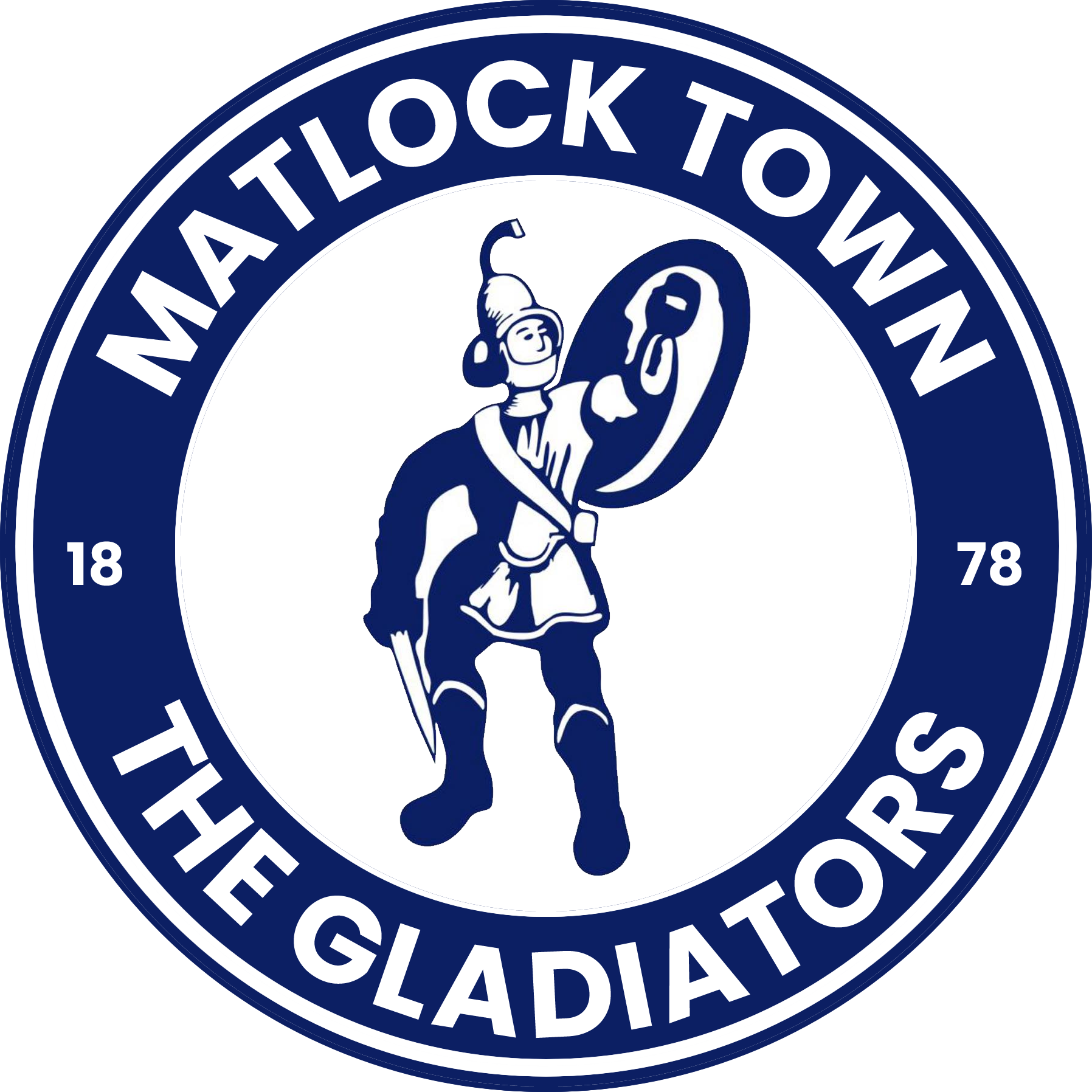 Matlock Town FC
0
FT
The Proctor Cars Stadium
Northern Premier League
Atherton Collieries
1
Match Report
Matlock Town 0-1 Atherton Colleries
Atherton massively dented Matlock's title hopes with a late winner in a scrappy game at the Proctor Cars Stadium.
The Gladiators huffed and puffed despite having most of the play and the chances until the visitors sensed it might be their day with Matlock pushing men forward leaving gaps at the back, one which was eventually exploited when AARON SMITH scrambled the ball home from a couple of yards in the 89th minute.
Ross Hannah was recalled to the forward line with Reece Kendall returning at wing back after his two match suspension, Adam Yates retained his place in defence with Jamie Sharman having to be content with a place on the bench.
Once again it was a familiar tale of Matlock not taking their chances beginning in the 2nd minute when Liam Hughes managed to rob goalkeeper Danny Tabenier from Kendall's pass down the left, the goalkeeper redeeming himself by saving Hughes' shot at the expense of the first of two successive corners.
But Matlock badly needed to impose themselves more against a limited Atherton side who were there for the taking.
Hughes drove wide from the edge of the box on 18 minutes and Ryan Qualter headed over when well placed eight minutes afterwards.
Ross Hannah turned to drive fiercely too high from twenty yards seven minutes before half time but Matlock needed to make things happen rather than wait form them. Atherton for their part did not muster a single shot at goal during the half.
Matlock brought on Jesurun Uchegbulam for Yates for the second half, Alex Byrne being deployed in a deeper position.
Hughes shot sailed over the bar and then prodded wide after Tabenier palmed away a corner. The Gladiators needed a goal of any variety, whether it would be a worldie or the ball cannoning off a defender's backside!
Uchegbulam raised hopes amongst the 673 crowd with a dash from the half way line culminating in a well struck drive which Tabenier held well and from a corner, Ioan Evans goalbound shot was blocked just in front of the goal line to produce another flag kick, Tabenier confirming his man of the match status with a fine save from a Hughes header.
Hughes then was involved in a coming together on the half way line and received his tenth booking of the season so he will now be suspended. Terry Hawkridge had earlier been yellow carded for a straight forward trip on Gaz Peet.
Marcus Marshall replaced Hawkridge before Byrne drove a first time half volley into the arms of Tabenier.
Atherton's first shot of the game on 68 minutes might have brought them the opening goal, Zack Clark getting the better of Qualter only for Joe Young to stand up well and keep out the shot.
Hannah hooked wide after a corner at the other end as frustration increased. Smith drove high and wide from distance for Atherton who threatened again when Matty Gillam's shot was pushed on to the roof of the net by Young.
Marshall broke at pace down the right for Tabenier to push away his low centre with nobody in blue following up, a familiar theme in recent weeks. Hughes drove too high before the visitors claimed a penalty when Chippendale challenged Gareth Peet who had clearly gone down too easily in the box in a repeat of the late drama at Atherton in October when on that occasion the spot kick had been awarded to give Colleries a win.
But they did make it a league double when Smith struck, and their win was confirmed when Tabenier again produced the goods to tip a Hughes header over the bar.
It was smash and grab from Atherton, but something you could sense was coming. Buxton now have a six points advantage at the top and while Matlock can claw it back, they are relying on the Bucks losing form and themselves regaining the form which got them to the top earlier in the campaign.
Manager Paul Phillips summed it up aptly in three words. "Not good enough" he snapped.
Matlock should have been good enough to deal with a side of Atherton's capability but on the day they wasn't.
MATLOCK TOWN: 1 Joe Young 2 Adam Yates (17 Jesurun Uchegbulam 46) 3 Reece Kendall 4 Ioan Evans 5 Ryan Qualter 6 Mark Lees 7 Alex Byrne 8 Terry Hawkridge (16 Marcus Marshall 60) 9 Liam Hughes 10 Ross Hannah (12 Reece Webb-Foster 75) 11 Callum Chippendale Other subs: 14 Luke Daly 15 Jamie Sharman
ATHERTON COLLERIES: 1 Danny Tabenier 2 Clive Smith 3 Gareth Peet 4 Scott Sephton 5 Danny Lafferty (12 Marcus Cusani 25) 6 Luca Hansen 7 Ethan Kershaw 8 Jack Lenehan 9 Zack Clark 10 Matty Gillam 11 Aaron Smith Other subs: 14 Jack Griffin 16 Tyler McCarthy 17 Ryan Katumba
REFEREE: Daniel Smith (Sutton-in-Ashfield) ATTENDANCE: 673 BEST GLADIATOR: Callum Chippendale.