Home // First Team Fixtures & Results
Matlock Town FC vs Basford United
Attendance:
518
Date:
17 August 2021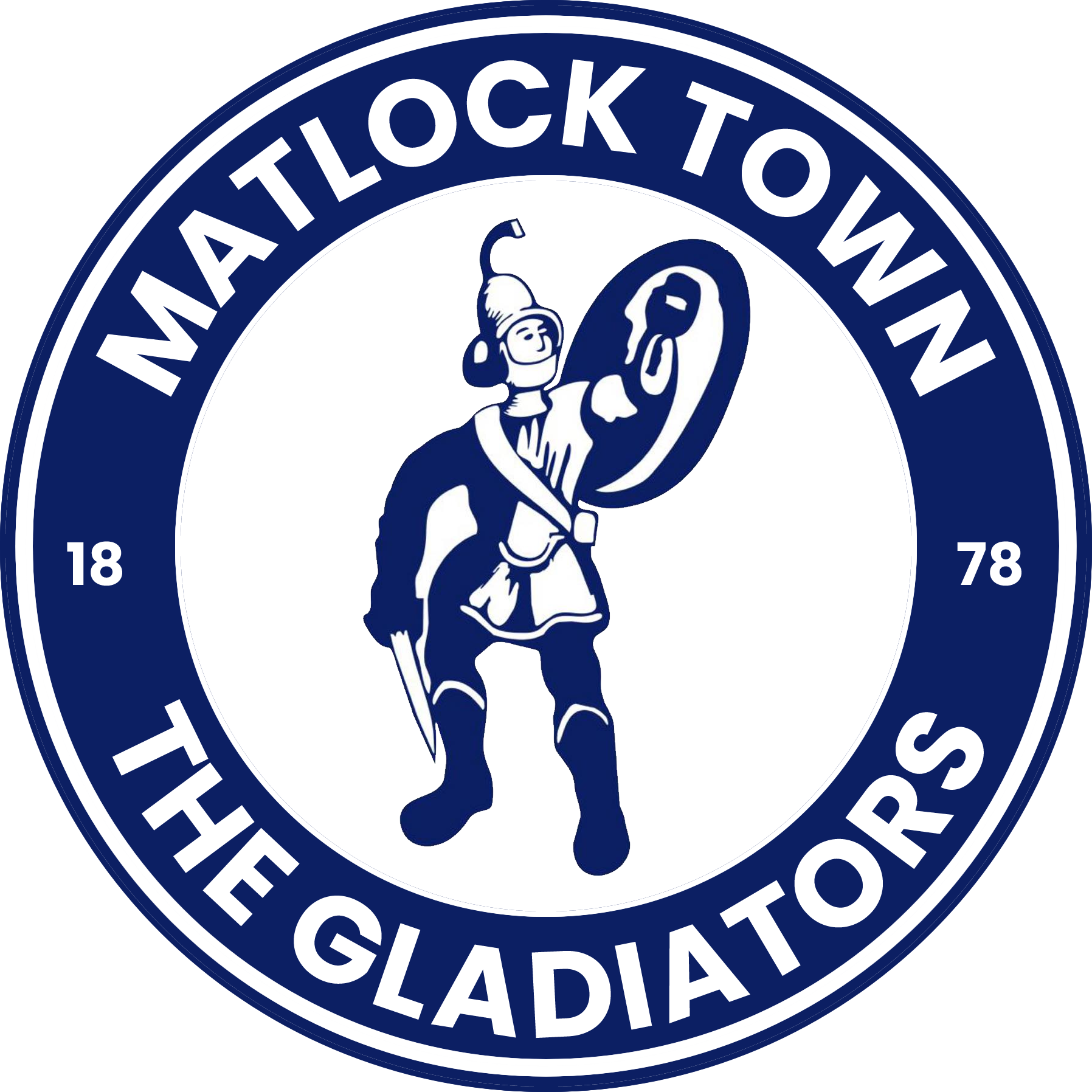 Matlock Town FC
2
FT
The Proctor Cars Stadium
Northern Premier League
Basford United
1
Match Report
Matlock Town 2-1 Basford United
The Gladiators bounced back from their opening day defeat at Ashton United to beat a fancied Basford side more comfortably than the slender difference in the scoreline suggests.
It was a bitter sweet night for Ross Hannah whose brace had Matlock two goals in front inside the opening seventeen minutes. But midway through the second period, Hannah was controversially sent off when it was alleged he had used his elbow in holding off Stefan Golanski who dramatically slumped to the turf.
Chesterfield referee Jamie O'Connor instantly brandished his red card and despite his protests and those of his boss Paul Phillips who was issued with a yellow card shortly afterwards, Hannah trudged despondently off for first use of the shower.
In what was far from a dirty game, Matlock also had debutant Jamie Sharman, Reece Kendall, Sam Egerton and Callum Chippendale booked, with Basford's sole caution being that of James Clifton as Matlock seemed to receive the sharp end of many decisions.
Basford understandably had more of the play late on, but they seldom troubled Shaun Rowley and the consolation from Rev James three minutes from time flattered them.
Whereas Matlock deserved nothing at Ashton, the boot was clearly on the other foot this time.
Phillips made two changes, omitting Declan Walker and bringing in Sharman to play in a back three with Egerton and Ryan Qualter, with Jesurin Uchegbulam coming in to replace Lyrak Hasani. Latest signing Oli Greaves was on the bench.
After a first minute thirty yarder on the volley from Chippendale dropped comfortably wide, Matlock wasted little time in breaking their scoring duck for the season with a top quality goal. With four minutes on the clock, the speedy Uchegbulam who was too hot for the Basford defence to handle, robbed Brad Gascoigne and skipped beyond Ryan Wilson on the Matlock right, advancing at pace and keeping his composure with the most accurate of crosses for HANNAH to fire into the roof of the net.
Alex Byrne sent a shot from a short free kick high and wide in the 11th minute before Basford won the first of a number of dubious free kicks, Wilson shooting into Rowley's arms.
Matlock then broke with a superb move begun by Alex Wiles and Chippendale, Uchegbulam again being the willing outlet, his cross narrowly eluding the onrushing Hannah.
But HANNAH was celebrating again as Byrne did well to keep the ball in play on the goal line, a sleeping Galanski being culpable and with the ball loose, Matlock's record goalscorer in a season slipped in to net from close range.
The chances dried up but Matlock were comfortably in control with Basford scarcely laying a glove on them, save for a back header by Galinski which struck a post from Wilson's inswinging free kick.
Matlock looked compact and strong, their covering and work rate being top draw as Basford struggled to find a way back into the tie.
But then came the red card, still though Basford showed a lack of urgency as Matlock compressed the game with Uchebgulam in particular being a willing workhorse as he pressurised the visiting rearguard.
Rowley held another Wilson free kick before a tiring Uchebgulam was replaced by Kayde Coppin who did a fine job in holding up play in the final third.
Defensively Matlock were imperious and they could count themselves unlucky when a magnificent blocked clearance ricocheted conveniently for JAMES to slot past Rowley from close range.
Matlock had three more minutes plus six added on to negotiate. Sensing an unlikely point Basford went route one but Matlock never looked in serious trouble and held on with relative ease to earn their first win of the season.
It proved to be an unhappy return to their old club for Basford's Wilson, Gascoigne and Marcus Marshall plus unused substitute goalkeeper Jordan Pierrepont.
For Matlock it was a job well done in front of a healthy 518 crowd, the vast majority of whom would be delighted with their team's performance and the result.
MATLOCK TOWN: 1 Shaun Rowley, 2 Jamie Sharman 3 Reece Kendall 4 Sam Egerton 5 Ryan Qualter 6 Mark Lees 7 Alex Byrne 8 Alex Wiles (15 Jonathan Wafula 84) 9 Ross Hannah 10 Jesurun Uchebgulam (14 Kayde Coppin 80) 11 Callum Chippendale (12 Declan Walker 90+6) Other subs: 15 Oli Greaves 17 Craig Carney
BASFORD UNITED: 1 Adam Collin 2 Dominic Roma (12 Owen Betts 78) 3 Ryan Wilson 4 Brad Gascoigne 5 Staefan Galanski 6 Declan Dunn 7 James Clifton 8 Alex Howes (15 Wade Hines 84) 9 Marcus Marshall 10 Aaron O'Connor 11 Nathaniel Peters ( 14 Rev James 46)
REFEREE: Jamie O'Connor (Chesterfield) ATTENDANCE: 518 BEST GLADIATOR: Jesurun Uchebgulam