Home // First Team Fixtures & Results
Matlock Town FC vs Gainsborough Trinity
Attendance:
541
Referee:
Ben Tomlinson (Rotherham)
Date:
26 August 2019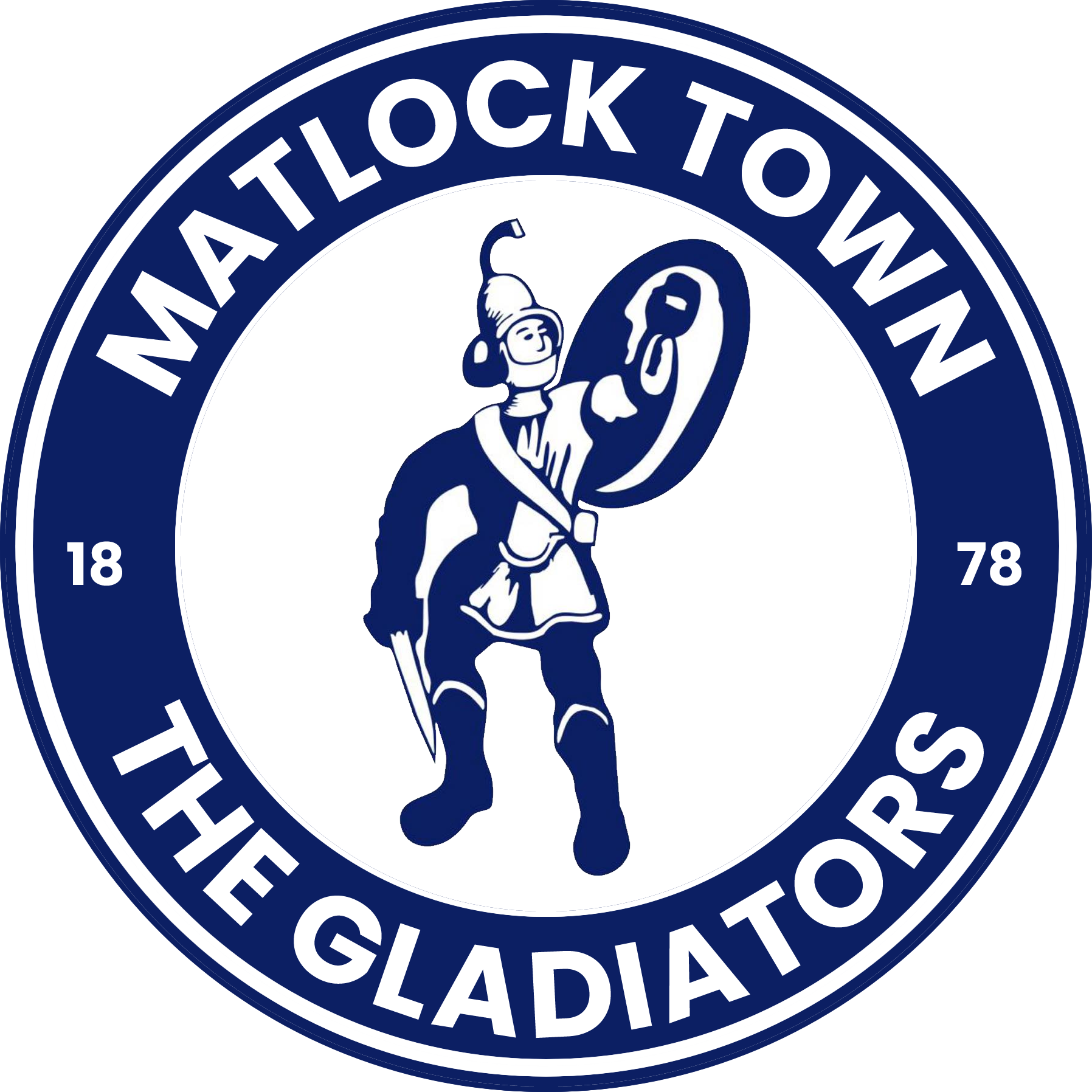 Matlock Town FC
2
FT
The Proctor Cars Stadium
Northern Premier League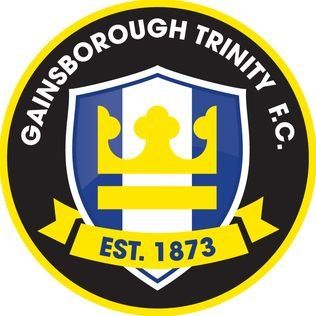 Gainsborough Trinity
1
Match Report
MATLOCK TOWN 2-1 GAINSBOROUGH TRINITY
Visiting Gainsborough scored all three goals in this hard fought and entertaining tussle which saw Matlock retain their 100 per cent start to the season.
Holy Blues skipper Nathan Hotte got the last touch to give the Gladiators a 10th minute lead which they held until the 83rd minute when Ashley Worsfold equalised from the penalty spot.
Then out of nothing came Matlock's stoppage time winner as goalkeeper Joe Green inexplicably helped a hopeful high ball from Dwayne Wiley over the line, a disastrous blunder with Trinity having little time to recover.
While Gainsborough will feel aggrieved at not getting a point given their late leveller and pressure in the second half, Matlock still deserved the win. Had they converted any one of numerous clear cut opportunities that came their way, the victory would have been more clear cut.
Matlock were forced into one change to their starting line up from Saturday's 1-0 win at Stafford with Luke Dean missing out with a tight hamstring and Nathan Whitehead taking his place.
Whitehead though will be cursing his luck as he did no get the opportunity he craved to impress, coming off injured after only 17 minutes.
By then though, Matlock were in front, deservedly so after a bright start.
The bright spark was winger Dan Bramall whose speedy breaks on the left clearly unnerved the Trinity defence.
Sam Topliss was having a torrid time trying to keep Bramall in check, the Holy Blues full back conceding an early free kick taken by Andrew Wright that was deflected into Green's arms. Then another surge from Bramall saw his low cross flash across the penalty box before Topliss received an early 7th minute booking for blocking the former Evertonian.
Whitehead shot too high from distance with Bramall again creating the chance, the goal finally coming from a corner on the right which Hotte knocked beyond Green.
Both Bramall and Matlock thought they had doubled their lead in the 20th minute, the winger charging into the box to slide his shot past Green but Trinity were saved as the ball struck the post and bounced out.
Harry Maguire's brother Joe was booked for holding back Marshall and it was a full 25 minutes before there was a threat for Matlock, Jon Stewart racing off his line to seemingly mop up from a through pass, but was a little too confident and had to rely on a fine saving recovery challenge to thwart a so far outplayed Trinity.
Two minutes later Worsfold glanced wide a cross from Topliss as Trinity grew stronger but Matlock regained control towards the interval, Marshall meeting a Wright free kick with a diving header which broke loose for Jack Rea to fire wide. Then Trinity survived a scramble before a gilt edged chance fell to Wright on the stroke of half time, After charging down a clearance he was left in the clear but could only pull his shot wide with only Green to beat.
A change in tactics saw a Trinity improvement, a Kingsley James cross soon after the restart beating everyone including Brodie Litchfield at the back post. A Nathan Stainfield header dropped wide before Matlock responded swiftly and with intelligence, Bramall again breaking at pace to feed Josh Lacey whose cross mesmerised both Bramall amd Marshall who got in each other's way.
Stewart had been booked for timewasting and the bookings list was completed as Hotte joined him for a horribly mistimed challenge on Bramall and Williamson for fouling Allott.
A Jamie Green free kick was too high and with twenty minutes left Shane Clark somehow directed his shot against the Matlock bar when it seemed easier to score.
But Matlock might and should have put the match beyond Trinity as Bramall placed his shot wide, a Pietu Crouz effort was deflected wide as Matlock fans expected the net to bulge and with Green hopelessly out of position, the Gladiators messed up an excellent chance as they dallied and the chance was lost.
It was perhaps predictable that Matlock would be punished for their generosity , former on loan Matlock forward Curtis Morrison being felled by Yates on the left and WORSFOLD blasted the spot kick into the top corner for the first goal against the Gladiators this season.
Trinity were probably favourites now but back came Matlock for a Crouz free kick to be deflected wide and Bramall fired too high after a neat move.
But Matlock confirmed their fourth three point haul of the campaign a minute into stoppage time. It was only a hopeful and hoisted pulled back centre from Wiley,but Green carelessly tipped it into his own goal for a dramatic late winner.
It meant an unhappy return to Matlock for former Gladiators legends Ross Hannah and Liam King, now in charge Trinity. Matlock had the rub of the green but they are working like trojans and are making things happen. Equally they could have won by more.
MATLOCK TOWN: 1 Jon Stewart 2 Adam Yates 3 Ben Gordon 4 Nathan Whitehead (15 Josh Lacey 17) 5 James Williamson 6 Dwayne Wiley 7 Scott Smith (12 Piteu Crouz 48) 8 Jack Rea 9 Marcus Marshall 10 Andrew Wright (14 Jordan Sinnott 71) 11 Dan Bramall Other subs: 16 Jordon Cooke 17 James Tague
GAINSBOROUGH TRINITY: 1 Joe Green 2 Sam Topliss 3 Jamie Green 4 Nathan Hotte 5 Joe Maguire (12 Brodie Litchfield 32) 6 Nathan Stainfield 7 Harry Middleton (14 Curtis Morrison 65) 8 Shane Clarke 9 Ashley Worsfold 10 Ross Hannah (15 Gavin Allott 58) 11 Kingsley James Other subs: 16 Tom Davie 17 Simon Russell
REFEREE: Ben Tomlinson (Rotherham) ATTENDANCE: 541 BEST GLADIATOR: Dan Bramall