Home // First Team Fixtures & Results
Matlock Town FC vs Hyde United
Attendance:
538
Referee:
William Cavanagh (Sheffield)
Date:
14 November 2023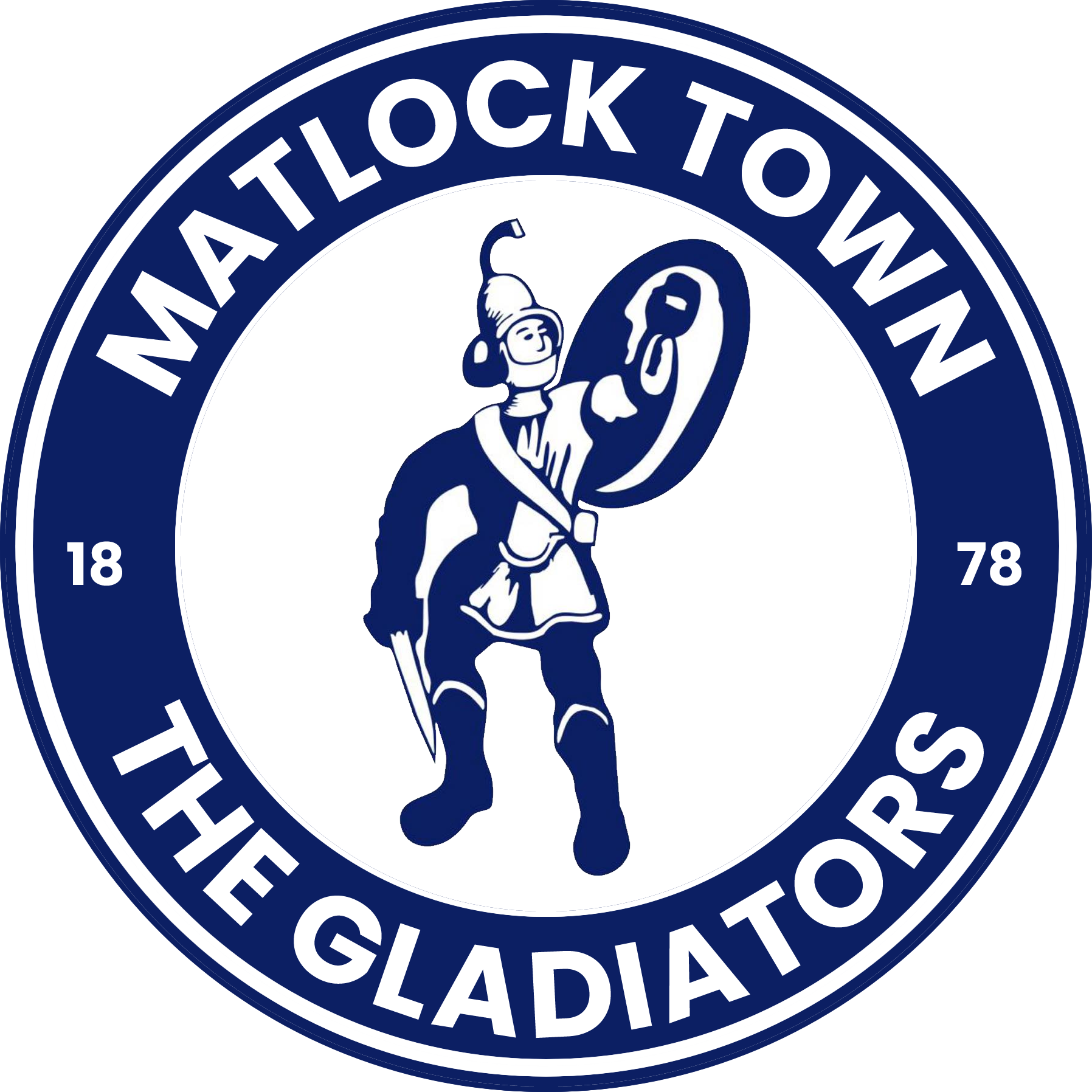 Matlock Town FC
3
FT
The Proctor Cars Stadium
Northern Premier League
Hyde United
2
Match Report
MATLOCK TOWN 3-2 HYDE UNITED
Jonny Margetts was at it again at the rain soaked Proctor Cars Stadium, his fifth hat-trick of the season proving to be decisive in a close encounter with fourth placed Hyde.
After falling behind to a 4th minute strike from Lewis Allesandro, Margetts and Matlock hit a purple patch when three goals went into the back of the Hyde net in a devastating twelve minute spell to give the Gladiators a healthy interval advantage.
The Tigers came snarling back in the second half but could only manage a 74th minute Jack Redshaw strike as Matlock clung on to three vital points in what had been a game full of entertainment.
Matlock made one change to their starting line up which had recovered from a two goal deficit to win at Bradford at the weekend, Ioan Evans being recalled to the defence with Nathan Whitehead in the engine room as he was after Fin Armond's red card at the Horsfall Stadium, Armond being on the bench.
As the rain teamed down, it was Hyde who dealt the first punch with a well worked goal, a slick neat move opened up the home defence and ALLESANDRO's measured shot skidded low into the corner, comprehensively beating Saul Deeney.
Hyde looked the more threatening for a spell afterwards Redshaw driving wide but with virtually their first pop at the visitors; goal Matlock equalised in the 17th minute. Anthony Dwyer released the overlapping Joe West on the left and the full back's pin point centre produced a clever volley from MARGETTS who once again was in exactly the right place at the right time.
The goal saw confidence ripple through the Gladiators whose exciting one touch passing game cut through the Hyde back line like a knife through butter.
Margetts drove narrowly wide after Dwyer and Johnston had linked neatly but by the 21 st minute, the Gladiators had overturned their deficit. It owed much to the pace and directness of Alex Duhameau who cut in from the right in a mazy run with the home support baying for him to pull the trigger. But the ball ran loose for MARGETTS who fired firmly into the corner .
Matlock were on song now and John Johnston drove tamely at goalkeeper Craig Ellison who would then be at fault as MARGETTS scared him into a horrendous error on 29 minutes, the goalkeeper's clearance being blocked by Margetts who still had plenty to do as he arrowed his finish low into the corner.
It had been an astonishing spell which briefly left Hyde shell shocked, although there was a free kick opportunity for Redshaw in the 36th minute when Adam Yates was harshly and possibly wrongly penalised for a sliding challenge twenty yards from goal. Redshaw curled his effort wide and a glancing header from Shakeel Jones-Griffiths dropped comfortably wide.
The second half saw Hyde dominate possession without in the early stages at least creating anything of note. There was a glimmer of a fourth Matlock goal when Johnston and Margetts combined dangerously only for the latter's ball towards Johnston to run out for a goal kick.
Hyde's first meaningful chance came midway through the second half when Saul Deeney palmed away a deep cross under pressure, the ball dropping to Matt Fearnley who saw Deeney block the shot . Allesandra tried his luck from twenty yards with Deeney being well placed to save and with Matlock starting to look tired, Deeney pulled off a fine save from Redshaw.
Hyde's pressure eventually bore fruit when REDSHAW burst towards the Matlock penalty box to beat Deeney with a low shot just inside the goalkeeper's right hand post.
It set up what could have been a grandstand finish with Matlock defending for their lives as Hyde buzzed about menacingly to try and find a leveller.
Probably the nearest they came was through Josh Doherty with three minutes of the ninety remaining, his fierce twenty five yard piledriver flashing high and wide.
Towards the end Matlock sensibly relieved the tension by holding the ball up in the corners, something they had not been able to do for large portions of the half as Hyde pushed them back deep into their own territory.
Cheers of joy and a little relief from the home crowd greeted the final whistle with Margetts again the headline maker, his treble taking his tally to an incredible 28 for the season. It was Matlock's fourth successive league win, built on a battling all round performance to beat a talented Hyde who may feel they could well have nicked a point from their second half dominance.
Few would have predicted such a winning run for the Gladiators after the capitulation at Ashton United only four weeks ago.
MATLOCK TOWN: 1 Saul Deeney 2 George Wilkinson 3 Joe West 4 Nathan Whitehead 5 Adam Yates 6 Ioan Evans 7 John Johnston 8 Harry Wood 9 Alex Duhameau (12 Karl Demidh 72) 10 Jonny Margetts 11 Anthony Dwyer (18 Finlay Armond 72) Other subs: 14 Andrew Wright 15 Olly Clark 16 Jamie Sharman
HYDE UNITED: 1 Craig Ellison 2 Harry Ditchfield 3 Joel Amado 4 Callum Spooner 5 Josh Doherty 6 Brad Roscoe 7 Harry Bunn 8 Shakeel Jones-Griffiths (14 Calvin Harper 85) 9 Lewis Allesandro 10 Jack Redshaw 11 Antoine Makoli (17 Matt Fearnley 61) Other subs: 12 Jack turner 15 Ebon Badjie 16 Alex Pritchard
REFEREE: Will Cavanagh (Sheffield) ATTENDANCE: 538 BEST GLADIATOR: Jonny Margetts