Home // First Team Fixtures & Results
Matlock Town FC vs Ilkeston Town
Attendance:
695
Referee:
Callum Parke
Date:
03 September 2022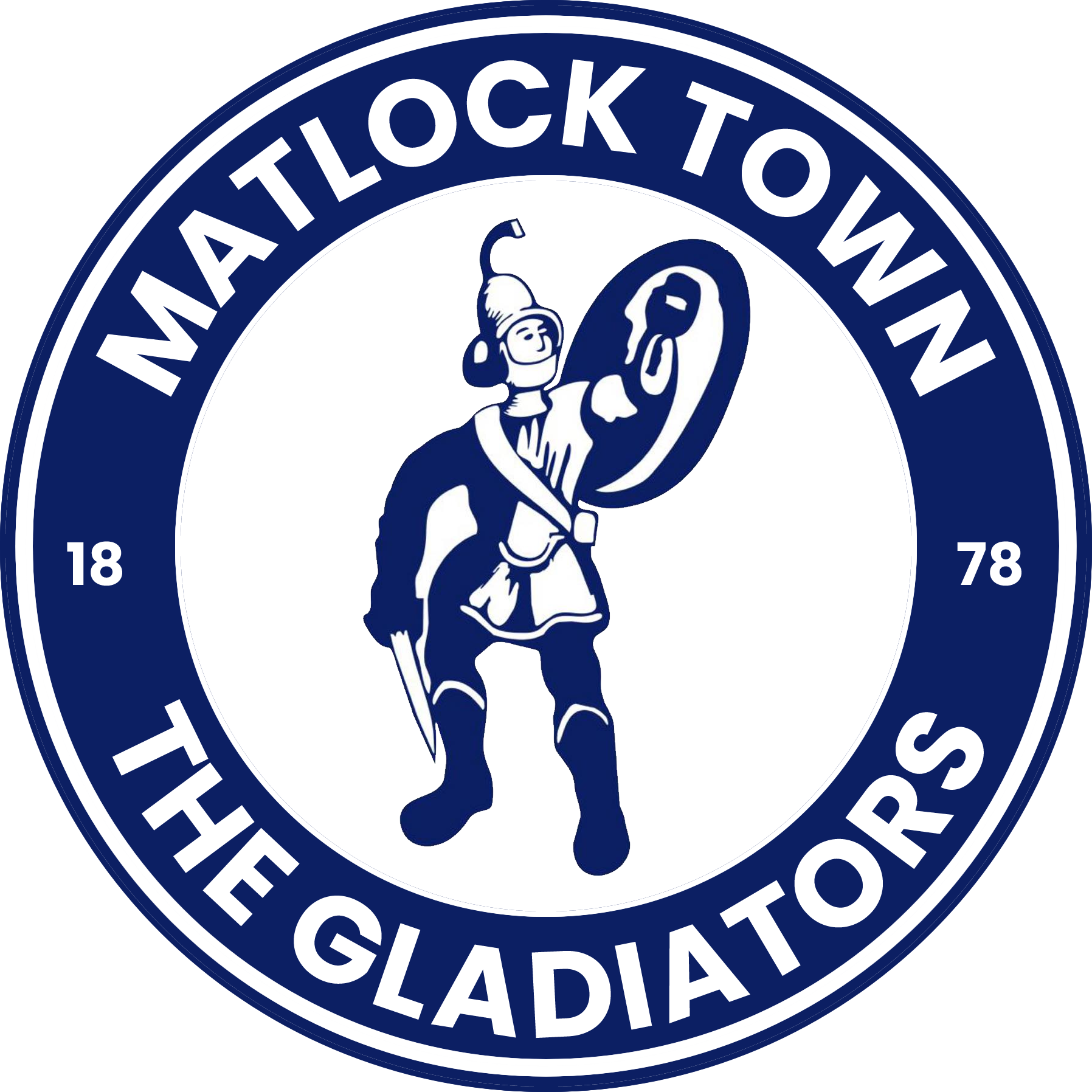 Matlock Town FC
0
FT
The Proctor Cars Stadium
FA Cup
Ilkeston Town
2
Match Report
Matlock Town 0-2 Ilkeston Town
At the end of a difficult week, this was precisely the result Matlock didn't want.
It was again a too familiar tale of failing to take chances when they were on top and then being punished for it.
So for a second successive year Matlock went out of the Emirates FA Cup at the first hurdle at home to a fellow Derbyshire club and while the performance was not as deflating as against Belper Town twelve months ago, it was still a horrible result for the Gladiators who are badly in need of a pick me up.
With Paul Phillips having departed the club on Thursday, his assistant Kayde Coppin and goalkeeping coach Steve Shuttleworth oversaw team affairs, recalling Jorome Slew in attack with Jake Day dropping back to the bench .Simon Njaria replaced the injured Alex Wiles in midfield.
The early signs were again encouraging, Slew robbing Tom Solanke in the Ilkeston half to fire a strong twenty five yarder which the well positioned Saul Deeney held.
Then Callum Chippendale fired narrowly wide and after Reece Kendall had shot tamely at Deeney, Kendall created a good opportunity which Slew screwed wide.
A hamstring injury brought an early end to Chippendale's afternoon, Kallen Murphy, now with the required international clearance along with Leigh Whelan, taking his place.
Al Byrne's 19th minute header was off target before Ilkeston created their first chance on 25 minutes, Montel Gibson heading over a cross from the right by Joe Wilson.
A fantastic Byrne cross from the right deserved better than no-one being on the end of it, Slew just being out of radar and then another centre from Byrne might have got greater reward than Kendall heading at Deeney. This followed a brief flurry of pressure from the Robins who forced two quick corners.
A Kendall cross bounced off the bar on 51 minutes before Ilkeston, growing into the game, might have gone ahead when Tom Solanke found space on the left and his shot narrowly beat the far post.
It was going to take a worldie or a bad error to break the deadlock and sadly for Matlock it was the latter as Jim Pollard came charging out of his box to challenge for a ball that had unfortunately deflected off Mark Lees' head. Remaye Campbell managed to knock the ball into space leaving GIBSON with the easiest of finishes on 61 minutes.
Three minutes later there was worse to come from Matlock although this was a well worked goal, the impressive Declan Eratt-Thompson scampering down the right to cross low for CAMPBELL to convert from close range, this being the kind of incisive finishing Matlock lacked.
On 67 minutes Pollard allowed a routine back pass from Qualter under his boot, the ball bouncing back off a post.
Slew chased a long ball only to fire high over the bar on to the cricket area and Deeney pushed out a Jordan Barnett free kick with again nobody reacting but Ilkeston cruised through until the end.
2 / 2
MATLOCK TOWN: 1 Jim Pollard 2 Nico Degirolamo 3 Reece Kendall 4 Ioan Evans 5 Ryan Qualter 6 Mark Lees 7 Al Byrne 8 Simon Njaria(14 Leigh Whelan 62) 9 Jorome Slew (17 Jake Day 80) 10 Callum Chippendale (15 Kallen Murphy 17) 11 Jordan Barnett Other subs: 12 Sean Higgins 16 Adam Blakeley 18 Kallum Mantack 19 Kayde Coppin
ILKESTON TOWN: 1 Saul Deeney 2 Joe Wilson 3 Ollie Brown-Hill 4 Marshall Willock 5 Tom Solanke 6 Keiran Fenton 7 Declan Eratt-Thompson 8 Jack Thomas 9 Remaye Campbell (14 Alex Troke 80) 10 Montel Gibson 11 Chris O'Grady Other subs: 12 Charlie Wakefield 15 Billy Bennett 17 Tomasz Burkowski
REFEREE: Callum Parke ATTENDANCE: 695 BEST GLADIATOR: Al Byrne