Home // First Team Fixtures & Results
Matlock Town FC vs Lancaster City
Attendance:
792
Referee:
Sam Wesson (Leicester)
Date:
24 September 2022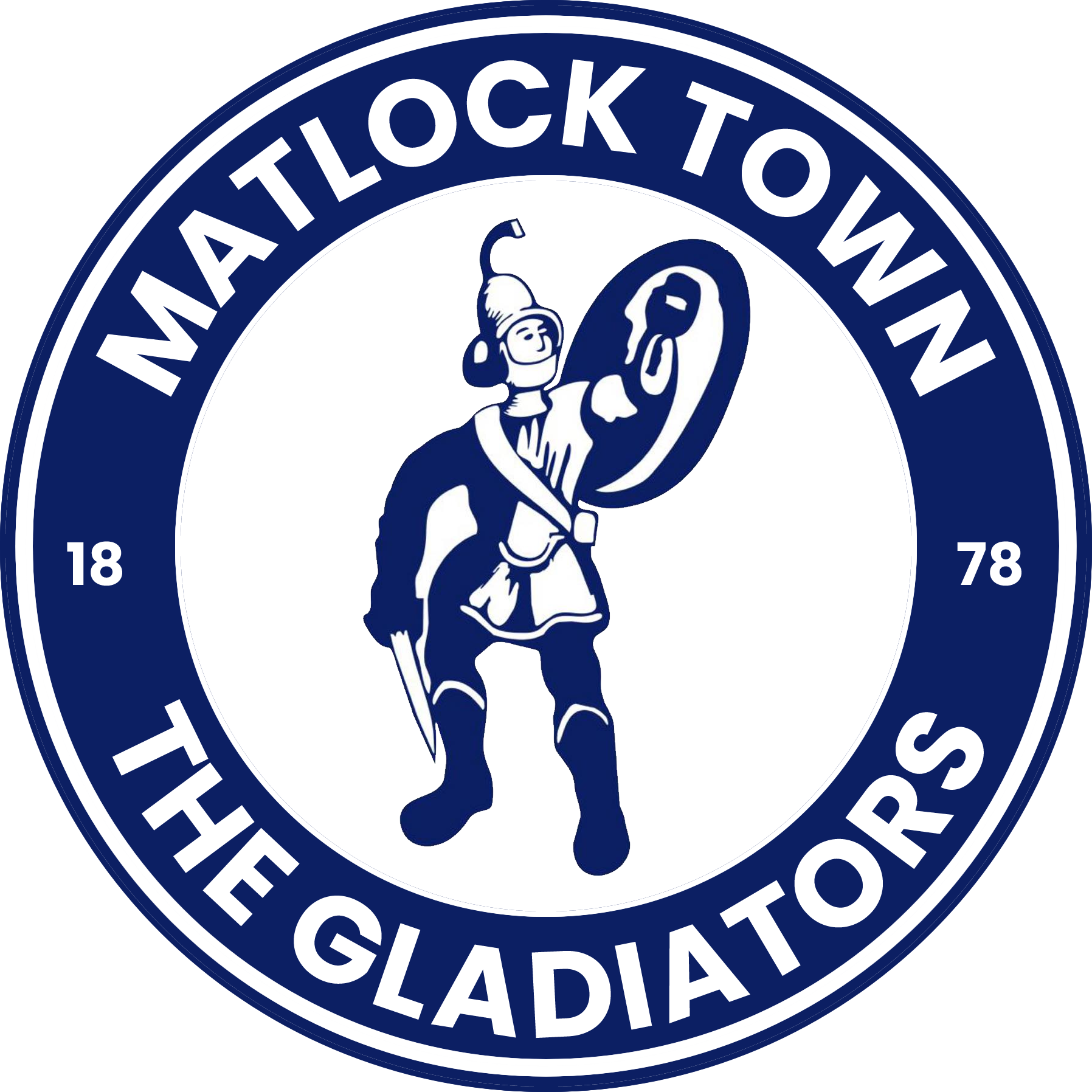 Matlock Town FC
1
FT
The Proctor Cars Stadium
Northern Premier League
Lancaster City
0
Match Report
Matlock Town 1-0 Lancaster City
Alex Wiles' sixth goal of the season gave Matlock a fully deserved home victory and for eighty minutes it was the most one sided 1-0 game you would ever see.
Wiles struck after 35 minutes of total Matlock dominance, Lancaster being pinned inside their own half, the visitors not managing a strike on goal until the 44th minute.
Matlock were playing some excellent football, mesmerising City with some wonderful slick interpassing moves and really a single goal did not fully represent the gulf in class between the sides.
The match though saw Matlock having to show another string to their bow in the latter stages after Al Byrne was contentiously sent off for a challenge with the Dolly Blues goalkeeper Curtis Anderson which forced him off with a facial injury. Referee Sam Wesson took an age to brandish the red card which from the sidelines looked to be a very harsh decision as the clash was purely accidental. Matlock then needed a top class save from Jim Pollard, who had been largely unemployed thus far to keep out a strike from Enok Likoy which looked set for the top corner.
Callum Chippendale and Jordan Barnett replaced Dom McHale and Simon Njaria after the midweek loss at Guiseley and Matlock were positive from the very first whistle.
When Kallan Murphy was brought down on the edge of the box, the 6th minute free kick from Barnett smacked against the crossbar with Anderson beaten, Murphy soon afterwards creating another opportunity, Wiles firing high over the bar. Murphy then had a go himself, unfortunately it was a tame effort that was meat and drink for Anderson.
Byrne might have broken the deadlock on 25 minutes, sent clear on the right he shot against the advancing Anderson and then belted the rebound wide with other players up in support.
But you don't keep Byrne down for long as it was his cross which caused havoc in the City defence, the ball eventually dropping for Wiles to shoot home and give Matlock the advantage they so undeniably deserved.
Byrne's header was tipped over by Anderson as Matlock sought to double their lead, being quickly followed by Murphy holding up the ball supremely well to feed Barnett whose low cross flashed across the danger area.
Dominic Lawson shot beyond the far post as City eventually fashioned an attack before they won their first corner on the stroke of half time which skipper Ryan Qualter headed clear.
So lots for the excellent 792 crowd to be enthused about in the first half when a two or three goal lead might have been more fitting given Matlock's total dominance.
Wiles was soon looking to add to his tally , City getting in a vital interception as the midfielder looked to profit from a flick by Murphy. Barnett's free kick was headed away from danger before Mark Lees saw his well struck shot charged down before both Murphy and Chippendale might have made Matlock's position more secure.
Anderson was keeping City in it with diving saves from Byrne and then Reece Kendall's thirty yarder.
City had a sniff of a chance from a set piece but Bradley Hubbold fired into a strong Matlock defensive wall.
With six minutes of the regulatory ninety left, Byrne received his marching orders as Anderson failed to hold a shot from Wiles, Byrne honestly challenging for the loose ball as he caught Anderson and immediately apologised.
That left Town with a one man disadvantage for the rest of the game when eight minutes of additional time was played. Midfielder Sam Bailey went between the sticks and City nearly pinched a draw with Likoy's strike which Pollard tipped to safety with a flying save.
But Matlock held on, they were comfortably the better side and had Lancaster gained anything it would have been a travesty.
MATLOCK TOWN: 1 Jim Pollard 2 Kallum Mantack 3 Reece Kendall 4 Mark Lees (15 Dom McHale 77) 5 Ioan Evans 6 Ryan Qualter 7 Al Byrne 8 Callum Chippendale 9 Kallan Murphy (16 Jamie Sharman 89) 10 Alex Wiles 11 Jordan Barnett (17 Reon Benjamin-Potts 90) Other subs: 12 Simon Njaria 14 Shaun Tuton
LANCASTER CITY: 1 Curtis Anderson (14 Nico Evangelinos 85) 2 Henri O'Gunby 3 Paul Jarvis (15 Bradley Carroll 68) 4 Edward Ikpaku (16 Jake Connelly 73) 5 Patrick Allington 6 Kyle Brownhill 7 Sam Bailey 8 Bradley Hubbold 9 Enok Likoy 10 Dale Whitham 11 Dominic Lawson Other subs: 12 David Norris 17 Joel Davidson
REFEREE: Sam Wesson (Leicester) ATTENDANCE: 792 BEST GLADIATOR: Jordan Barnett