Home // First Team Fixtures & Results
Matlock Town FC vs Maine Road
Attendance:
130
Referee:
Harry Jones (Ripley)
Date:
26 August 2020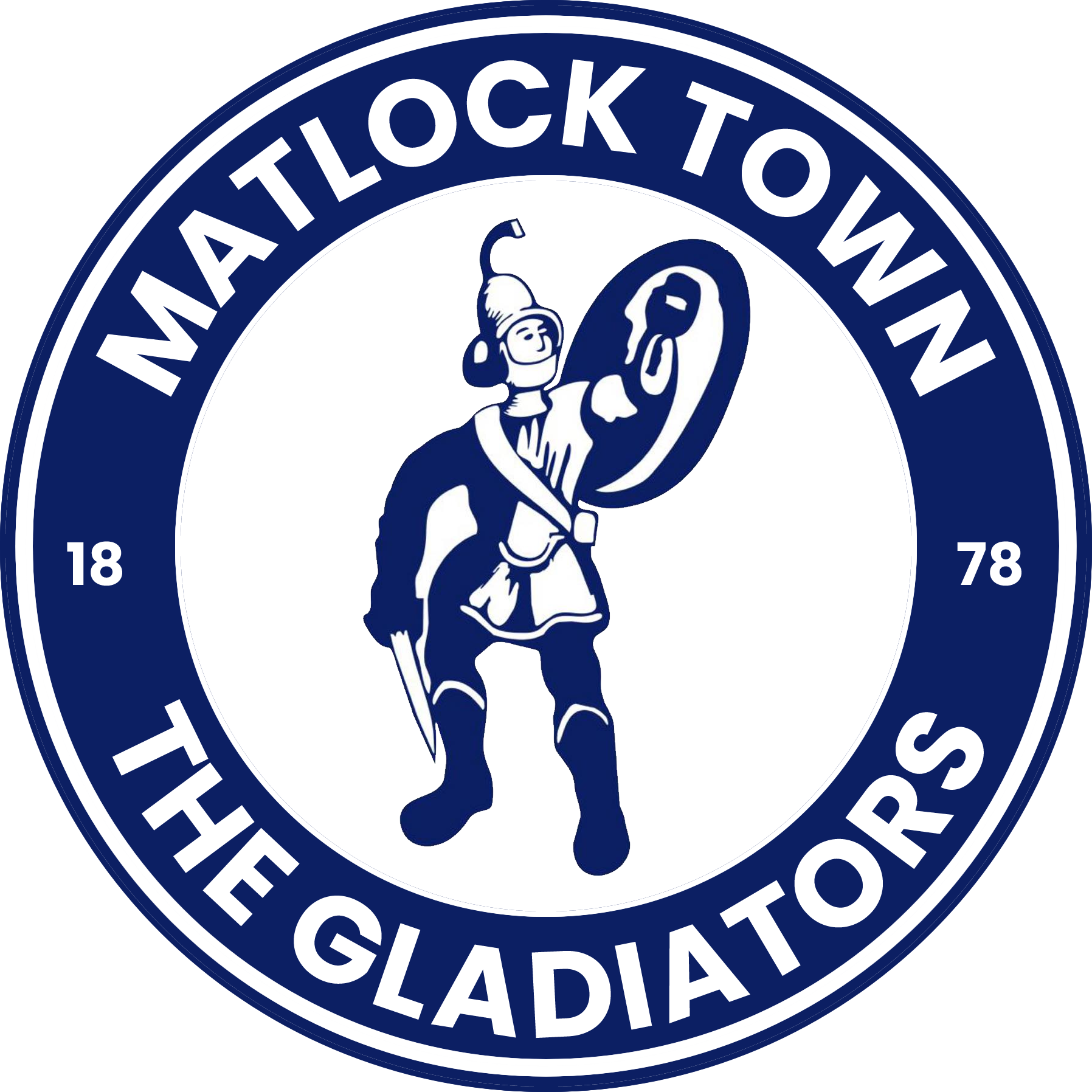 Matlock Town FC
5
FT
The Proctor Cars Stadium
Pre Season Friendly
Maine Road
1
Match Report
Matlock Town 5-1 Maine Road
Wednesday night's hastily arranged pre season friendly saw spectators return to the Proctor Cars Stadium for the first time since March and the Covid-19 outbreak.
130 were in attendance to see the Gladiators secure a nap hand after going behind for the first time this pre-season and the long awaited return to action of Craig King, after eighteen frustrating months on the sidelines with an ACL injury.
King had twenty three minutes and looked as if he had never been away and will be chomping at the bit to be given more game time in the remaining warm up matches.
The speedy and tricky Jamie Rowe had fired the North West Counties League Division One South visitors into a 17th minute lead which was cancelled out eleven minutes later by Ryan Qualter after the Maine Road goal had a charmed life on several occasions.
It was all square by the interval but Alex Byrne put Town into a 47th minute lead, that advantage being extended by Calum Dolan's penalty nine minutes later. Chib Chilaka and local lad Ben Edgson added to the tally on 69 and 75 respectively to round off the scoring.
In a game packed full of action,. Maine Road looked lively early on, Rowe's speed giving the Gladiators defence a few scares. Matlock made the better openings though, Qualter heading straight at a later overworked goalkeeper Conrad Batton and Spencer Harris shooting too high.
But Matlock were caught out when ROWE left the Town central defenders trailing in his wake to draw the Gladiators trialist custodian and slot home a calm low finish.
Matlock bombarded the Maine Road goal in a positive response, Batton pulling off two fantastic diving saves to deny Byrne with Dolan striking the inside of the post with a measured strike which beat Batton's despairing dive. Louis Potts and Byrne could not finish another excellent move with Batton again rescuing his side with a diving save from a deflected Joe Coveney effort.
But that final save was to be in vain as from Byrne's resulting corner, QUALTER rose to nod home the leveller.
Batton was in the thick of it soon afterwards denying Harris with both Byrne and Potts going close before Reece Kendall's far post header was cleared off the line.
Matlock should have been comfortably in front when referee Harry Jones blew for half time but they soon put the record straight. There was a slice of luck going their way though with BYRNE looking two yards offside from substitute Callum Chippendale's marvellous pass, the winger showing Maine Road no mercy with a cracking shot into the top corner.
Ryan Smith's foul on DOLAN saw the Gladiators winger jump up to nonchalantly stroke home a spot kick as Matlock threatened to run riot.
Chilaka looked certain to score as Maine Road's defenders desperately blocked his close range shot and Dolan's follow up but Matlock needed a tremendous block by their trialist goalkeeper to keep out Matt Wilson's shot in a one on one duel. Maine Road found the net shortly afterwards but it failed to count due to an offside flag.
King received a warm reception as he took to the field and was immediately calling the tune as Matlock's expected domination continued.
CHILAKA forced home the fourth at the second attempt after an untidy scramble when offside could again have been a factor, before EDGSON netted within sixty seconds of entering the fray and with his first touch, rolling home a gentle finish off a post after another penetrating build-up.
It was now relatively easy for Matlock, Qualter seeing his low shot blocked on the line as the three division gulf between the teams in the non league pyramid showed.
The night was a resounding success both on the terraces and on the field. It was good to see football and fans back down at the Lane .
MATLOCK TOWN: 1 Trialist 2 Lewis Turner 3 Reece Kendall 4 Spencer Harris 5 Ryan Qualter 6 Adam Yates 7 Alex Byrne 8 Joe Coveney 9 Trialist 10 Louis Potts 11 Callum Dolan. Subs-all used: Chib Chilaka, Callum Chippendale, Mark Lees, Nathan Valentine, Kade Coppin, Declan Walker, Sam Egerton, Craig King, Ben Edgson
MAINE ROAD: 1 Conrad Batton 2 Ryan Smith 3 Marcus Lane 4 Louis Edwards 5 Ryan Eyslett 6 Ben Mooney 7 Jamie Rowe 8 Ewen Melia 9 Matt Wilson 10 Tom Wilson 11 Sakib Islam Subs-all used Kieran Molloy , Zak Curtis, Joe Keyworth, Jordan Henry, Shack Depeiza, Berba Youssef
REFEREE: Harry Jones (Ripley) ATTENDANCE: 130