Home // First Team Fixtures & Results
Matlock Town FC vs Marske United
Attendance:
637
Referee:
Waqar Ahmed (Rotherham)
Date:
19 November 2022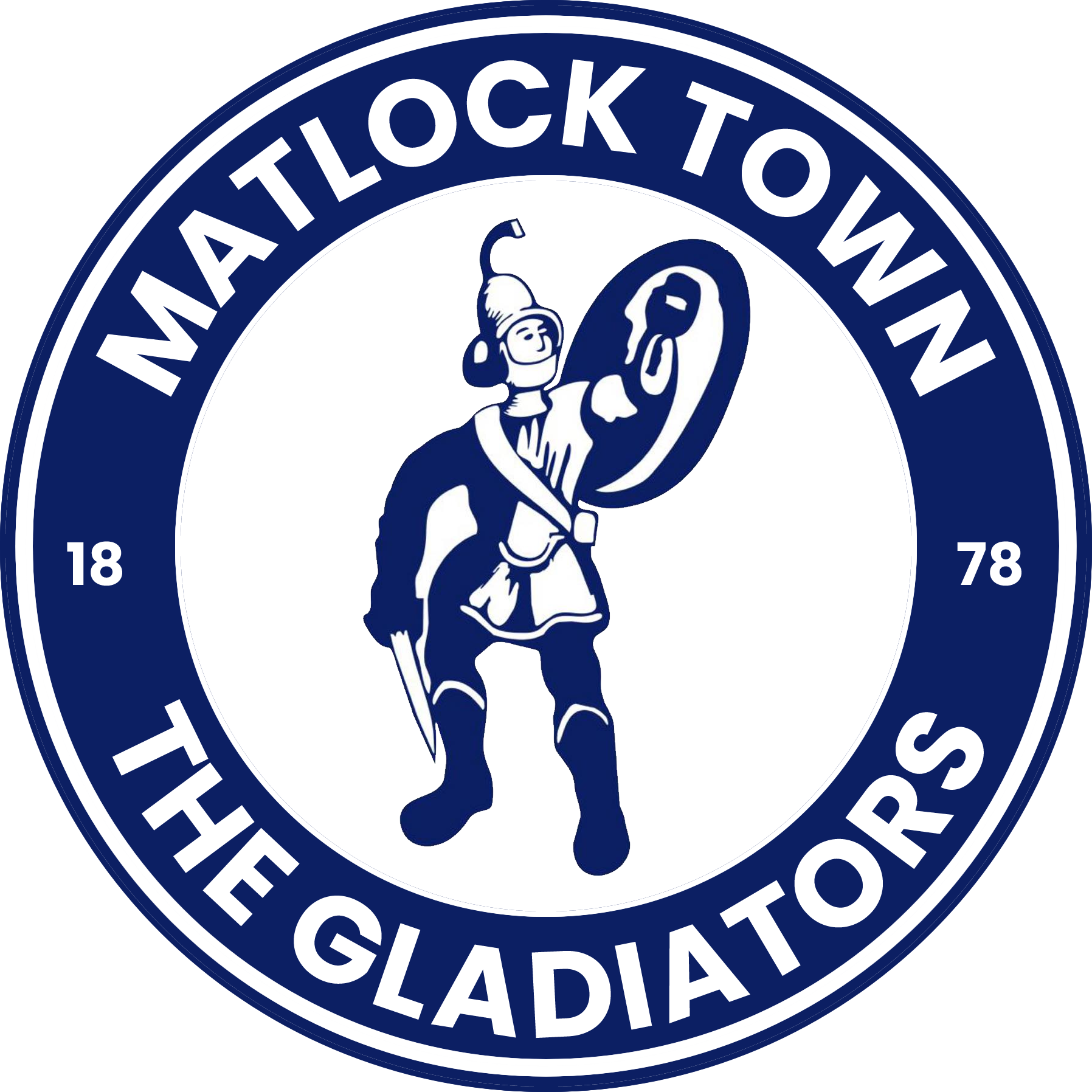 Matlock Town FC
1
FT
The Proctor Cars Stadium
FA Trophy
Marske United
2
Match Report
MATLOCK TOWN 1-2 MARSKE UNITED
Matlock surrendered a half time lead to concede two late goals following what manager Craig Elliott labelled a "dreadful" second half performance to exit the Isuzu FA Trophy.
Jorome Slew put the Gladiators ahead in the 26th minute but a 74th minute penalty from Dale Hopson and an 88th minute Adam Boyes goal upset the Matlock applecart.
Less than a month earlier Matlock had demolished Marske with a fantastic display of attacking football but that finesse and confidence which was evident then was sadly missing as Matlock wasted a golden chance to progress and put more pound notes in their coffers.
With Bart Cybulski being used by Derby County, Jordan Barnett having had food poisoning all week and Simon Njaria late due to traffic issues, manager Craig Elliott brought Akeem Hinds, Alex Wiles and Jorome Slew into his starting line up. Marske had problems of their own, new manager Curtis Woodhouse having made a string od new signings who were cup tied and thus named only one substitute.
So quite simply Marske were there for the taking but the script didn't follow the pattern that Matlock or their fans in the healthy 637 crowd would have wished for.
After a slow beginning, the hosts gradually assumed control with visiting goalkeeper Jaan Yaqub pulling off a fine fingertip save to keep out an Ioan Evans header in the 11th minute. This came about thanks to a determined break from Al Byrne whose shot was charged down.
Marske could have replied four minutes later as Jim Pollard did well to block from Boyes but for the rest of the opening half it was mainly Matlock in the ascendancy and they would have been disappointed not to have gone in for their half time drink with more than a one goal advantage.
Byrne's ingenuity almost forced the breakthrough on 24 minutes, a volley from twenty yards fizzing narrowly wide but two minutes later the Gladiators were ahead. Kallan Murphy forced Andrew May into a dreadful error and SLEW could not believe his good fortune as the chance was presented to him on a plate, He would make no mistake, firmly driving past the unprotected Yaqub.
Slew nearly scored again shortly afterwards, a superb diving save from Yaqub keeping out his shot and there were also good chances that were not taken when a poor cross from Slew should have found Murphy but the ball was played in behind the Town striker and the chance was lost.
Then as half time approached, Wiles shot over the bar from the edge of the box.
There was little action of note in the opening stages of the second half but there was a feeling that the Seasiders were forcing their way back into the contest as the fluency in the Gladiators midfield disappeared.
A cross from Bilal Shelmani found Dylan McAvoy at the back post whose 54th minute shot was deflected for an unproductive corner.
A couple of injuries forced two stoppages in now what was becoming a disjointed game and Jamie Sharman was booked for a crunching challenge on McAvoy.
Matlock badly needed that second goal and they might have got it in the 65th minute when from a corner, Murphy headed towards the six yard box and Evans was within a whisker of turning the ball in. Three minutes later Murphy assisted again, setting up Slew whose difficult volley flew a couple of feet over the bar.
But Marske were still in there fighting and when Sharman handled referee Waqar Ahmed awarded the spot kick and substitute DALE HOPSON calmly despatched the shot past Pollard's left hand and into the corner to restore parity.
Barnett and Njaria were brought on to offer fresh legs, Byrne then firing too high from distance as the tie looked set for a penalty shoot out.
Byrne looked to be Matlock's best hope of winning the tie, another effort being blocked but it was Marske who completed their smash and grab with three minutes remaining.
Olly Green attacked down the left and his low cross was cheekily backheeled in from six yards by BOYES as the visitors emerged like a bat out of hell to advance into round three.
New loan signing, 6'4 " central defender Jaz Goundry was sent on as an additional striker in the closing minutes but it made no difference as Marske held out for a win that was against all odds.
Matlock could really have few complaints, it was a defeat of their own making.
Manager Elliott took the words right out of a lot of Matlock supporters mouths with his assessment of the performance.
It was a game Matlock expected to win, was there complacency in the second half? Maybe so but again it proves that if Matlock want to be up where they feel we belong, then you cannot just perform for forty five minutes.
MATLOCK TOWN: 1 Jim Pollard 2 Jamie Sharman 3 Akeem Hinds (16 Jordan Barnett 77) 4 Mark Lees (12 Jaz Goundry 88) 5 Ioan Evans 6 Ryan Qualter 7 John Johnston 8 Alex Wiles (14 Simon Njaria 77) 9 Kallan Murphy 10 Al Byrne 11 Jorome Slew Other subs: 15 Sean Higgins 17 Brad Abbott
MARSKE UNITED: 1 Jaan Yakub 2 Josh Macdonald 3 Dylan Mc Avoy 4 Connor Smith 5 Andrew May 6 Adam Wheatley 7 Adam Gell (12 Dale Hopson 60) 8 Jason Kennedy 9 Adam Boyes 10 Bilal Shelmani 11 Olly Green
REFEREE: Waqar Ahmed (Rotherham) ATTENDANCE: 637 BEST GLADIATOR: Al Byrne