Home // First Team Fixtures & Results
Matlock Town FC vs Marske United
Attendance:
391
Referee:
Elliott Kaye (Heanor)
Date:
30 November 2021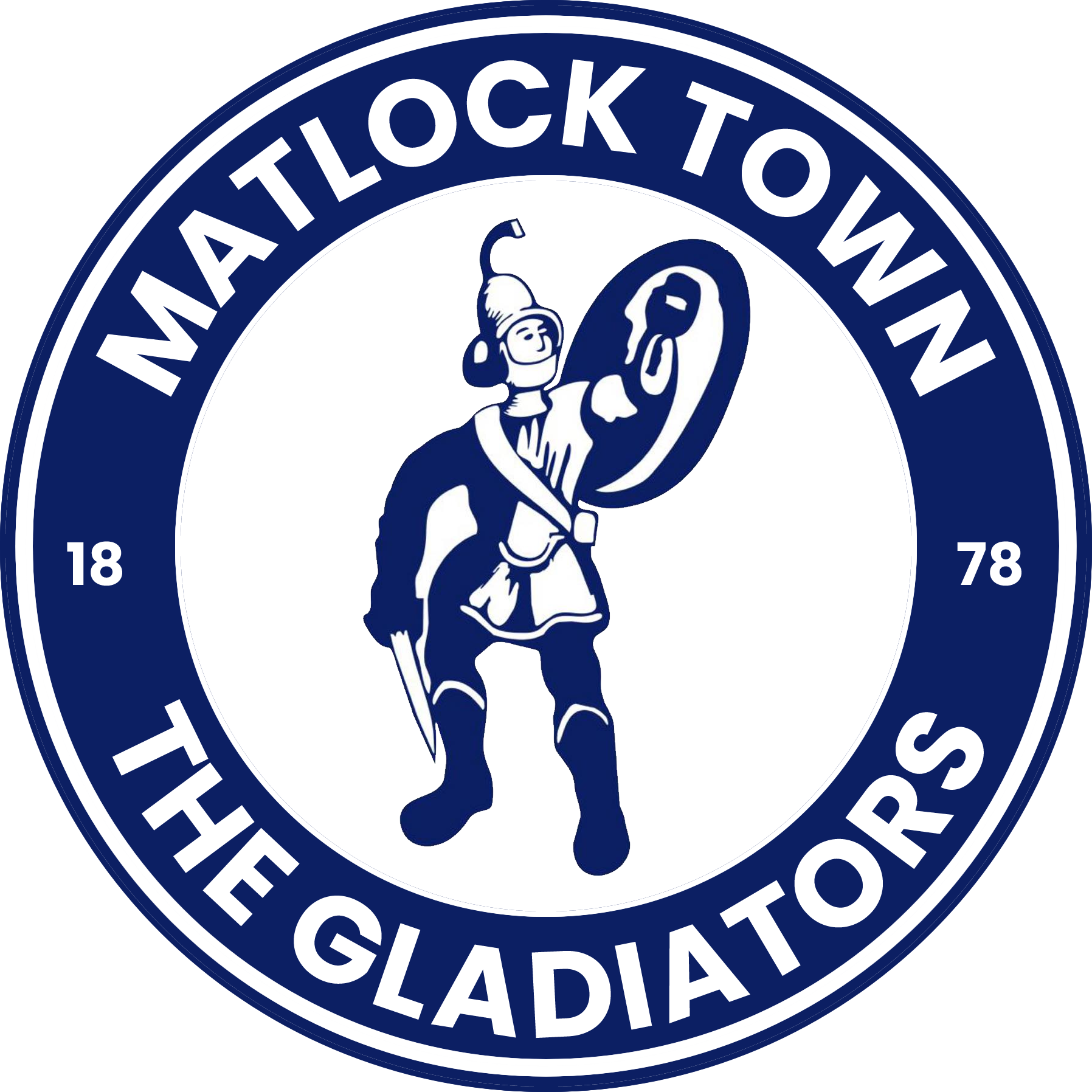 Matlock Town FC
3
FT
The Proctor Cars Stadium
FA Trophy
Marske United
2
Match Report
Matlock Town 3-2 Marske United
Alex Byrne shone again as Matlock saw off the NPL Eastern Division leaders to earn an FA Trophy 3rd round home clash with National League North York City on December 18.
Byrne scored twice and provided yet another assist for the other goal to deservedly see the Gladiators home against a talented Marske outfit who battled to the bitter end.
Matlock dominated for seventy per cent of the tie and maybe in that spell should have put the match well and truly to bed. But a scrappy last quarter of an hour or so and game management that could have been better from the Gladiators saw the visitors come back from a 3-1 deficit to set up a nervy finale.
Liam King replaced Matt Sargent in midfield in the one change from the side which had drawn at Morpeth in their last game. It meant that brothers in law King and Ross Hannah started a Matlock game together for the first time since the 2010/11 campaign.
Matlock began well and Hannah was through on goal inside the opening twenty seconds only for Kev Burgess to produce a magnificent sliding tackle as Hannah was about to pull the trigger. In the 3rd minute Alex Wiles broke through and pulled his shot wide with only goalkeeper Liam Watson to beat. The home fans behind the Town End goal were convinced a corner should have been awarded but referee Elliott Kaye, who made some puzzling decisions awarded a goal kick.
In their first attack the Seasiders rocked their hosts with the opening goal and would have been confident of repeating cup wins earlier this season against higher placed South Shields, Chester and FC United of Manchester. Matlock failed to clear their lines effectively and Adam Boyes, with 32 goals under his belt this season, crossed from the right for an unattended MATTY TYMON to net with a firm close range header with 7 minutes on the clock.
But Matlock responded positively and swiftly. A Wiles shot was deflected wide to bring ironic and scartistic cheers towards the referee from the home crowd and BYRNE whipped in a teasing low flag kick which flashed low into the opposite corner for a 10th minute leveller.
Within a further three minutes Matlock had turned the game on its head as Liam Hughes fed Byrne on the right who delivered an inch perfect high cross for REECE KENDALL to head home.
Dale Hopson drove too high for Marske after a free kick had only been partially cleared but two delicious crosses from firstly Byrne and then Kendall ought to have troubled Marske more as Watson did well to pluck out the Kendall delivery.
Hannah was twice given narrowly offside in quick succession as Matlock looked to turn the screw but they had to be aware when Marske responded, a shot from Curtis Round being well blocked by Ryan Qualter.
Hughes again supplied Byrne who lifted his shot narrowly too high and Kendall met a Byrne cross which was scrambled clear with Watson falling to the turf injured.
Watson initially recovered but was soon down again forcing a change as Ryan Catterick came on and he was soon to be watching Marske hold on again.
The visiting captain Adam Wheatley went into the book for a late challenge on Byrne who was up again after treatment, Kendall's header being blocked from the free kick before seconds before the half time whistle, Kendall was the provider, Hughes rising to head inches too high.
Immediately after the resumption Round broke on the left to feed Boyes whose shot was deflected for an unproductive corner and as Marske made an encouraging start, a clearance slammed off Wheatley for a goal kick and a Tymon shot skimmed off a defender for another flag kick.
But Matlock surged two goals in front with another memorable strike from BYRNE who after equally delightful build up play from Hughes and Hannah, curled a wonderful shot in off the far post from sixteen yards.
Suddenly the zip returned to the Gladiators' play, the hard working Hannah being denied by Catterick's booted clearance, the ball though dropping to Byrne who unleashed another long ranger which the backpedalling Catterick caught under the bar.
Byrne's thirty yarder dropped wide before a scrappy last twenty minutes saw Matlock concede but ultimately do enough to qualify for the next stage.
Matlock seemed to go hunting a fourth when ball possession would surely have been the better option.
The pacy Jesurun Uchegbulam created a couple of possible opportunities after coming on for Hannah but Matlock needed to retain possession better and play keep ball in the corners when necessary.
But TYMON, who was perhaps fortunate to stay on after booting out at Kendall, halved the North Easterners deficit, heading in a Craig Gott free kick with four minutes to go. They sensed salvation and a possible penalty shoot out. Tymon touched a cross narrowly wide but Marske would not go as close again.
Catterick was up for a late set piece and went in late on Paul Cooper to cause a melee to increase Marske's frustration which had already been foolishly shown as Smith smashed the visiting dug out after being substituted.
Matlock had done enough in a thoroughly entertaining game and will now look to create an upset against York in Round Three.
MATLOCK TOWN: 1 Paul Cooper 2 Jamie Sharman 3 Reece Kendall 4 Ioan Evans 5 Ryan Qualter 6 Mark Lees 7 Alex Byrne 8 Alex Wiles (17Callum Chippendale 80) 9 Liam Hughes 10 Ross Hannah (14 Jesurun Uchegbulam 68) 11 Liam King (15 Matt
Sargent 68) Other subs: 12 Craig King 16 Jerome Greaves 18 Kayde Coppin 19 Alfie Roberts.
MARSKE UNITED: 1 Liam Watson (19 Ryan Catterick 35) 2 Andrew May 3 Curtis Round 4 Shahban Mohammed (12 Craig Gott 74) 5 Kev Burgess 6 Adam Wheatley 7 Connor Smith (15 Jack Williams 87) 8 Jack Blackford 9 Adam Boyes 10 Matty Tymon 11 Dale Hopson Other subs: 14 McKenzie Diciccio 16 Ian Clark
REFEREE: Elliott Kaye (Heanor) ATTENDANCE: 391 BEST GLADIATOR: Alex Byrne