Home // First Team Fixtures & Results
Matlock Town FC vs OJM Black Country FC
Attendance:
317
Referee:
Reece Davies (Ilkeston)
Date:
12 September 2020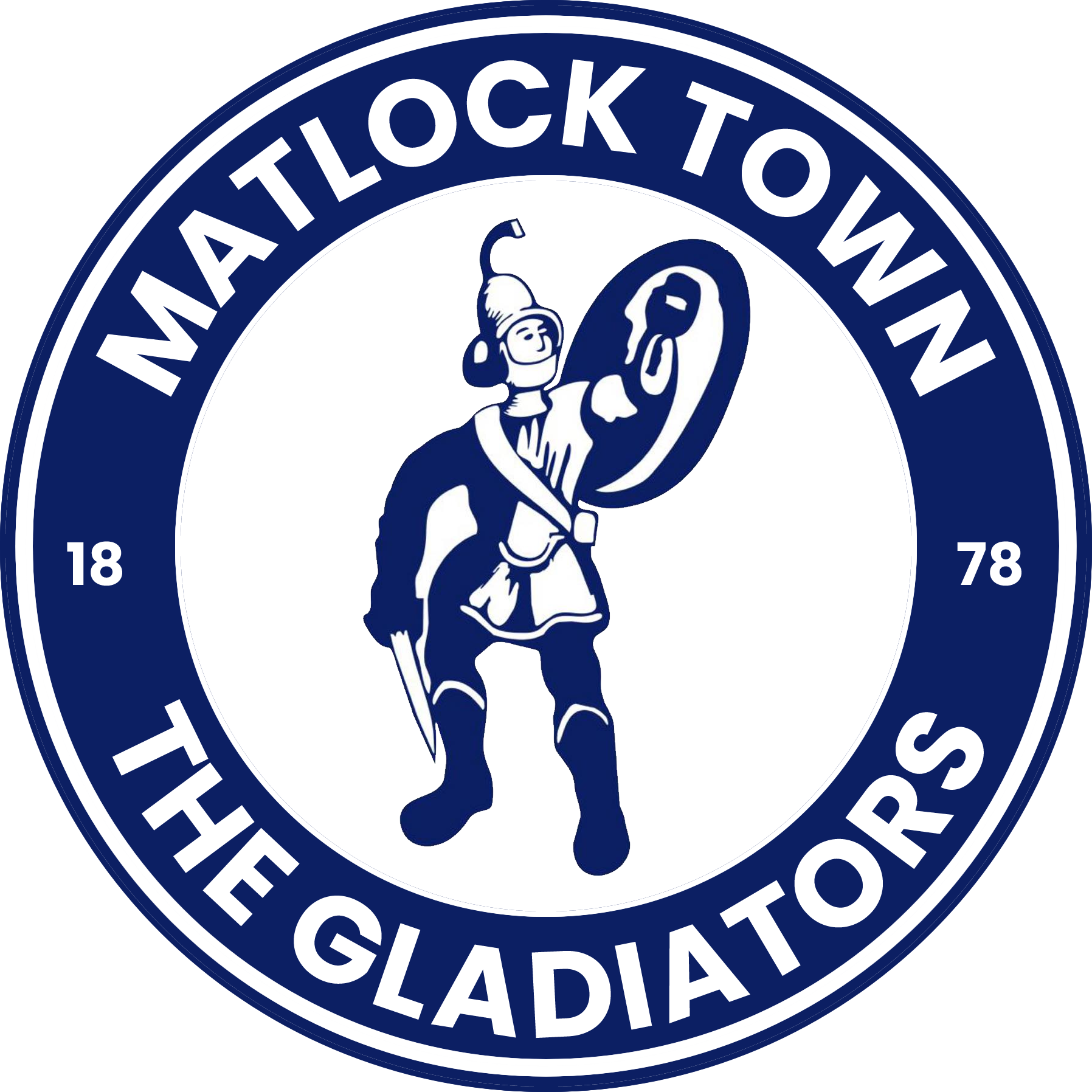 Matlock Town FC
1
FT
The Proctor Cars Stadium
FA Cup
OJM Black Country FC
0
Match Report
OJM BLACK COUNTRY RANGERS 0-1 MATLOCK TOWN
Matlock squeezed through to the next round of the FA Cup thanks to Ryan Qualter's early header in what was an unconvincing performance at the Proctor Cars Stadium.
Affer starting like an express train in the opening twenty minutes, the Gladiators somehow lost momentum and let their West Midlands Regional League opponents into the tie and although debutant Matlock goalkeeper Shaun Rowley was not unduly troubled, it was a nervous finale as everyone knew that one unlucky deflection or an out of this world strike could have led to an equaliser which would have brought a penalty shoot out..
But Matlock were excellent defensively, their back four being unchanged from the friendly win at Tamworth, and it's now three successive clean sheets for the Gladiators.
Matlock, as manager Paul Phillips admitted afterwards, were lacking in midfield. After that opening salvo, no-one in a blue shirt managed to exercise any form of control, the Black Country side grew in confidence as they won many of the first and second balls. The Gladiators also became a little too predictable, pumping high balls up to burly Liam Hughes who again needed support for moves to continue.
It was a very different Gladiators side to the one that finished last season with only Adam Yates and Alex Byrne in the side from the defeat at Warrington pre-Covid in March.
Attacking the Cricket End in the first half, Matlock had all of the early play and chances. Danny Greenfield shot fiercely and narrowly wide from a Hughes flick before Hughes did well to control and pass beautifully for Byrne who scooped the ball past a covering defender and volleyed at a nervous looking goalkeeper Kyle de Garis. The ball spilled from De Garis' grip and was hacked away.
But the goal Matlock threatened came from a set piece on 12 minutes, Byrne's corner from the left seeing QUALTER outjump De Garis to head home from six yards. It looked to be the signal for Matlock to go to town.
The initial signs were promising, an improvised cross from Callum Dolan being headed gently at De Garis by Byrne and when Dolan and Byrne combined, the latter's centre from the right was inches too high for full back Lewis Turner to head in at the back post.
OJM lost De Garis with a leg injury on 27 minutes, but Matlock did not test his replacement Harry Sulley nearly enough. In fact goalmouth action was sparse for the rest of the half, OJM causing a little murmur in the hearts of Matlock followers when Muziwandile N Duna's free kick moved viciously on its way to Rowley who adopted safety first measures by knocking the shot away for an unproductive corner.
Matlock were unfortunate not to double their advantage five minutes after the restart, Dolan breaking away to slip his shot past Sulley, but with Byrne closing in, visiting full back George Patey produced a miraculous goal line clearance at full stretch to keep the minnows in contention.
Had that gone in, Matlock may have got the convincing win that a lot of people expected and wanted. A couple of centres flashed across the face of the OJM goal but sensing that Matlock were not at their best, the visitors found extra energy and belief.
A 61st minute scramble in the Matlock box saw Rowley save comfortably from Curvin Ellis who again shortly afterwards shot tamely at Rowley who also easily held an effort from Reece Lynch at his near post.
Matlock made a double change on 67 minutes bringing on new signings Andre Johnson and Osebi Abadaki, the latter soon having the ball in the net but the whistle had been promptly blown by Ilkeston referee Reece Davies to rule it out. Abadaki then turned to lob towards goal with Sulley yards off his line but the attempt was high and wide.
OJM surprisingly took off the tall Ellis, Matlock also bringing on Craig King late on but worrying news for Matlock is that King could not complete the ninety minutes, being helped off with physiotherapist Jack Gleave. Matlock fans will be hoping his long standing knee problem has not flared up again.
So Matlock finished the tie with ten players, comfortably holding out against some late OJM pressure, Qualter confirming his man of the match status with a wonderfully timed saving tackle in the box and the visitors having appeals for a penalty for handball dismissed by the referee. The angle was also too tight for Jordan Flattley to hook in a deep cross to the back post.
The positives are the clean sheet and the victory, but there is much room for improvement. It wasn't exactly progress into the next round by the skin of their teeth, but it wasn't the stroll in the park it threatened to be at a quarter past three.
OJM BLACK COUNTRY RANGERS: 1 Kyle de Garis (13 Harry Sulley 27) 2 Marc Lawrence 3 George Patey 4 Joe Fitzpatrick 5 Alex Hammond 6 Sean Turner 7 Jordan Flattley 8 Chris Spencer 9 Curvin Ellis (15 Emlyn Tudgay 73) 10 Muziwandile N'Duna (14 Blaine Waugh 46) 11 Reece Lynch Other subs: 12 Andy Haines 16 Joel Bell 18 Mo Yafai
MATLOCK TOWN: 1 Shaun Rowley 2 Adam Yates 3 Lewis Turner 4 Declan Walker 5 Ryan Qualter 6 Sam Egerton 7 Alex Byrne (17 Craig King 81) 8 Danny Greenfield 9 Liam Hughes 10 Joe Coveney (12 Andre Johnson 67) 11 Callum Dolan (15 Osebi Abadaki 67) Other subs: 14 Kade Coppin 16 Reece Kendall 19 Jon Stewart
REFEREE: Reece Davies (Ilkeston) ATTENDANCE: 317 BEST GLADIATOR: Ryan Qualter