Home // First Team Fixtures & Results
Matlock Town FC vs South Normanton Athletic
Attendance:
254
Referee:
David Constable (Melbourne)
Date:
18 February 2020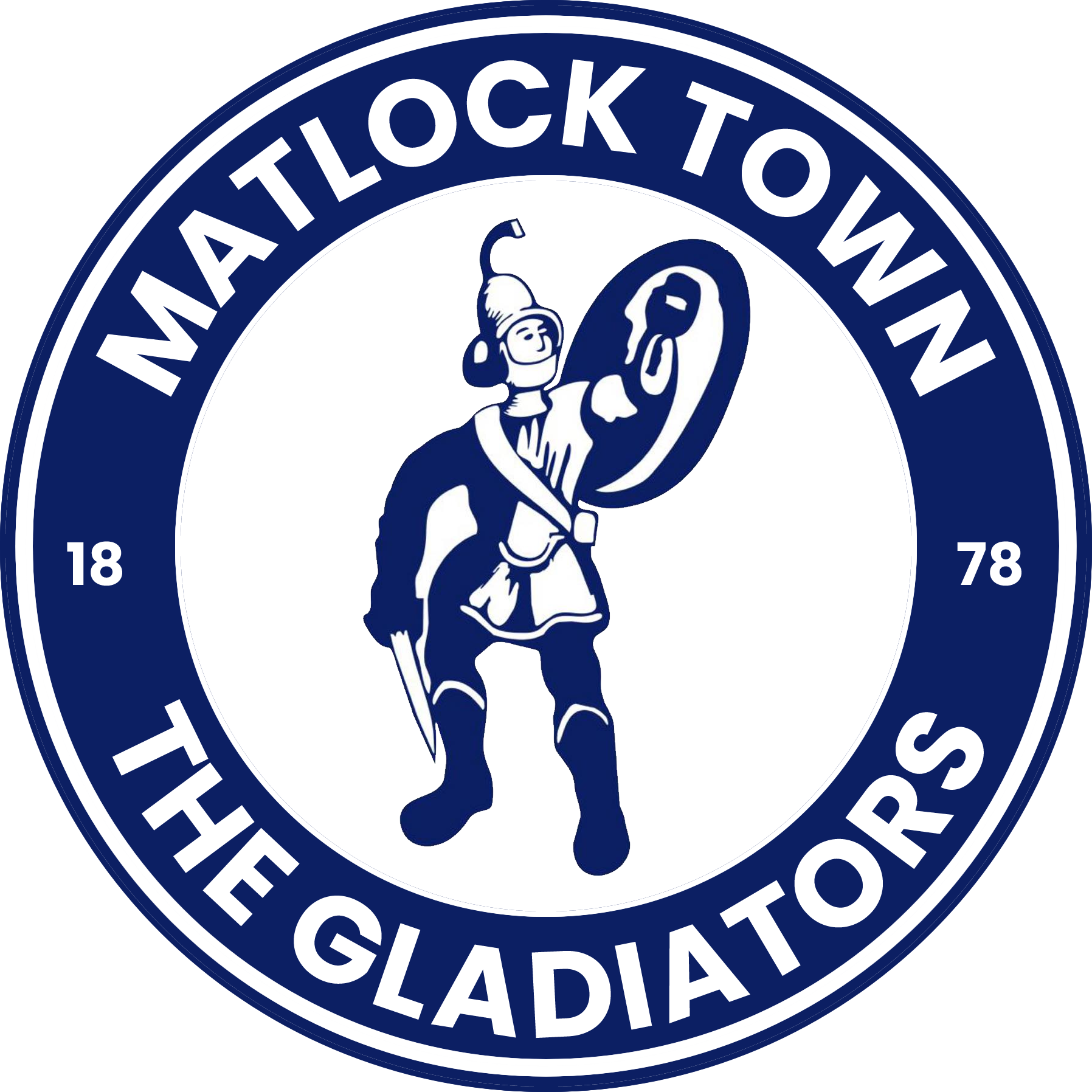 Matlock Town FC
1
FT
The Proctor Cars Stadium
DCFA Senior Challenge Cup
South Normanton Athletic
2
Match Report
Matlock Town 1-2 South Normanton Athletic
Matlock were on the receiving end of a shock result as their hopes of a Derbyshire Senior Cup Final appointment at Pride Park next month evaporated in the soggy Proctor Cars Stadium turf on Tuesday night.
South Normanton Athletic, two rungs below them in the non league pyramid took advantage of two glaring errors to go two goals in front by the 33rd minute, and although Chib Chilaka pulled one back for the Gladiators five minutes before the interval, it proved to be only a consolation as the hosts left their shooting boots in the dressing room despite periods of intense second half pressure.
So the Gladiators defeat was largely self inflicted although the Shiners deserve immense credit for a performance full of grit, determination and desire. They stood firm and resolute as Matlock chucked virtually everything they had at them and on the break they caused their BetVictor NPL hosts plenty of problems.
South Normanton might have drawn first blood in the 7th minute when Eric Graves slid in to meet a teasing cross from the right but Jake Greatorex, on his home debut pulled off a fine block save.
Chilaka failed to connect with a low Ben Gordon cross from the left after the full back had linked up neatly with Piteu Crouz before the masked Spencer Harris, protecting his broken nose, glanced wide from a 13th minute corner.
A Martin Smyth shot from the right was high and wide before Matlock returned to the attack, a header from Chilaka and a Marcus Marshall shot dropping wide before Shiners goalkeeper Curtis Hall unconvincingly needed two attempts at keeping out a shot by Crouz.
But Matlock then received not one, but two body blows within four minutes. Greatorex was at fault as he could only tip a long looping cross from the right by DOMINIC ALLEN to gift the Midland Leaguers the lead on 29 minutes.
Crouz went down in the box as Matlock responded, his penalty appeals falling on deaf ears and Matlock were caught out badly when a Jake Dodds pass cut through the heart of the home defence, both Dwayne Wiley and Bailey Gooda being motionless as RICHARD HANSLOW had acres of space to fire low past Greatorex from the edge of the box.
Matlock tried to be too precise with their finishing, trickery from Marshall on the edge of the Shiners penalty box eventually saw his lob clear the bar but there was hope when a free kick was only half cleared, Harris finding room on the left to fire across goal with CHILAKA getting the final touch from close range. The Gladiators started the new half firmly on top, Allen being booked for handball to stop Crouz passing him, referee Constable ruling the offence to be outside the box when it appeared to be just inside.
The pressure remained and Nathan Valentine's excellent curler brought a tremendous diving save from Hall who was then well placed to hold a Harris header from the corner.
Marshall was in the way of a Chilaka effort before the visitors had a good spell of their own, Hanslow's driven cross from the right being deflected behind by a sliced home boot. Wiley, Marshall and Crouz all shot wide from good positions, Matlock though simply never worked Hall hard enough.
Another penalty appeal was refused, this time Oli Simpson using his hand but not deliberately in the eyes of Mr Constable whose decisions riled both players and fans alike, none more than when play was stopped for a Matlock free kick with Chilaka clear of the visiting defence.
Chilaka also shot too high as Matlock's finishing was wayward and in visiting counter attacks, Greatorex did well to deny Hanslow as did Wiley whose fine tackle on Charlie Wade kept Matlock in contention.
In the end, Matlock were left red faced at losing a game they should have won comfortably. How can they beat Alfreton comfortably in the last round and then come unstuck against South Normanton?
The visitors rightfully celebrated at the final whistle as Matlock reflected on a wasted chance, probably their best, of collecting silverware and a big night out at Pride Park.
MATLOCK TOWN: 1 Jake Greatorex 2 Brian Wilson (17 Eliot Goldthorp 54) 3 Ben Gordon (16 Sam Scrivens 78) 4 Luke Dean 5 Dwayne Wiley 6 Bailey Gooda 7 Spencer Harris 8 Nathan Valentine (12 Tomas Poole 64) 9 Chib Chilaka 10 Marcus Marshall 11 Piteu Crouz Other subs: 14 James Tague 15 Dan Bramall
SOUTH NORMANTON ATHLETIC: 1 Curtis Hall 2 Dominic Allen (15 Rob Mulonga 90) 3 Jake Dodds 4 Jack Tyson 5 Marc Strztzewski 6 Oli Simpson 7 Ben Robinson 8 Eric Graves 9 Martin Smyth (12 Charlie Wilde 80) 10 Richard Hanslow 11 Kenan Layton (14 Dylan Garnett 77) Other subs: 16 Ben Cashmore 17 Kieran O'Connell
REFEREE: David Constable (Melbourne) ATTENDANCE: 254 BEST GLADIATOR: Spencer Harris .