Home // First Team Fixtures & Results
Matlock Town FC vs Stafford Rangers
Attendance:
565
Referee:
Matt Tyers (Sheffield)
Date:
06 September 2022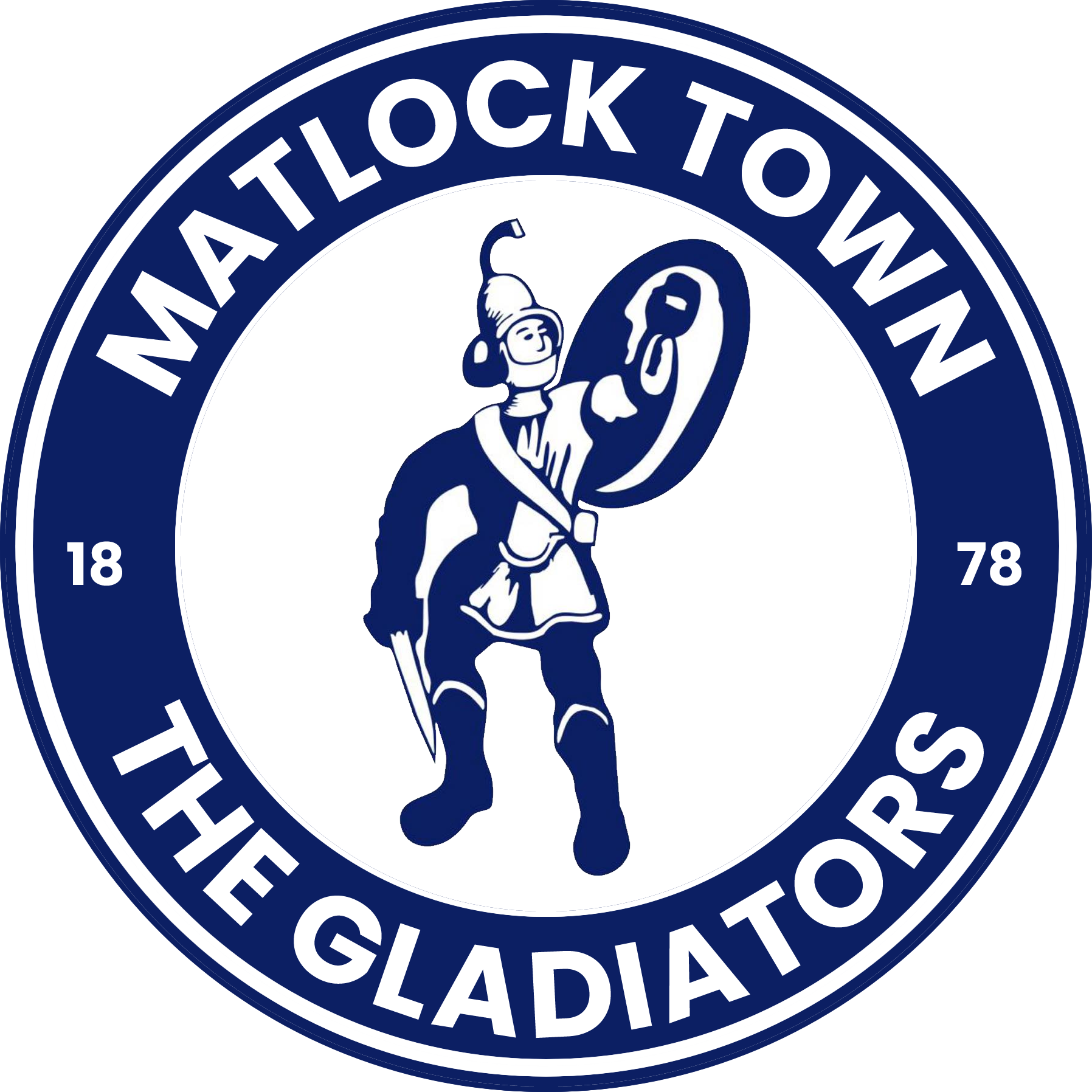 Matlock Town FC
3
FT
The Proctor Cars Stadium
Northern Premier League
Stafford Rangers
1
Match Report
Matlock Town 3-1 Stafford Rangers
What a difference a few days can make.
On Saturday it was doom and gloom after a disappointing FA Cup exit at home to Ilkeston, but on Tuesday night, the Gladiators destroyed league leaders Stafford Rangers with a performance full of flair, vision, intensity, plus three great goals.
The Gladiators played exciting football on the deck, and while midfielder Alex Wiles with a brace, and striker Kallan Murphy with the other extra special strike will take the plaudits, essentially it was a fine all round team performance that had most of the 565 crowd purring with delight.
Interim management team Kayde Coppin and Steve Shuttleworth brought in Murphy, Leigh Whelan, Wiles and Kallum Mantack to replace Reece Kendall, Simon Njaria, Jorome Slew and the injured Callum Chippendale from the team which began the Ilkeston tie.
Maker no mistake about it, this was an excellent victory against a Stafford side who played their part in an attacking game which was an excellent advertisement for the NPL.
Mantack, operating down the right with Byrne switched to the left, found room on the right, his cross being cleared before a long ranger from Mark Lees was blocked..
Rangers replied with Jim Pollard tidying up from a promising attack, Matlock roaring forward for Byrne's ambitious volley to drop wide. An even more ambitious first time effort from Rangers skipper Tonks was also wide, Tonks striking his shot from just inside his own half. Harmless attempts from Joe Kenton and Jack Baxter but Matlock had given Rangers ample warning of their attacking threat when Wiles burst through to feed Murphy who was crowded out.
But Matlock drew first blood on 23 minutes with Murphy rising high to flick the ball on towards Byrne who was back in assist-mode to slip a pass inside for WILES to score with a low precise shot into the bottom corner.
That was just the boost Matlock needed, and when MURPHY doubled the lead with a goal of the season contender ten minutes later, the Gladiators were in dreamland.
From a set piece, an Ioan Evans close range header thundered against the bar but Stafford would not be reprieved as Murphy smashed a fantastic bicycle kick effort which fizzed past a stunned Cameron Belford in the Rangers goal.
Another surge from Mantack saw Wiles heads straight at Belford before Mantack had a go himself, rolling a twenty yarder wide, this coming just after Tonks had lifted his free kick at the other end, high over the bar.
So a highly satisfactory opening half from Matlock and it was nearly even better three minutes after the restart, Evans powering in a header from a right wing corner which flashed narrowly wide.
Stafford dug in a back header by Ethan Stewart fell comfortably beyond the back post.
Mantack was given a great reception when Sean Higgins replaced him, Andrew Kiwomya being introduced by the visitors, his soft shot soon being easily gathered by Pollard.
But although Stafford were enjoying more possession now, the chances still fell for Matlock, Byrne shooting wide from twenty five yards before the ever willing Murphy charged down Belford's clearance. He was forced wide with Belford recovering to block and prevent Murphy from scoring a brace.
Murphy picked up a knock and was replaced by Jorome Slew, the Irishman receiving a terrific ovation as he painfully walked around the pitch perimeter.
But the honour of scoring the brace would go to WILES , a couple of minutes after Byrne had blasted a good chance too high. With two minutes of the regulatory ninety to play, the high energy midfielder combined superbly with Higgins to calmly knock a low shot into the far corner as Matlock scored three goals at home for the first time in a league game since thrashing Witton 9-0 fifty one weeks ago.
Stafford looked for a consolation and looked to have missed out when Luis Morrison-Derbyshire planted a header against the bar, but with virtually the last kick of the game, TONKS made it 3-1 from the spot after a foul on substitute Ntumba Massanka.
Matlock rose to 7th in the table ahead of their visit to Guiseley on Saturday.
There were lots of happy faces of a Matlock persuasion, can Matlock now replicate this performance in the games ahead?
MATLOCK TOWN: 1 Jim Pollard 2 Nico Degirolamo 3 Jordan Barnett 4 Ioan Evans 5 Ryan Qualter 6 Mark Lees 7 Al Byrne 8 Leigh Whelan (15 Simon Njaria 75) 9 Kallan Murphy (14 Jerome Slew 86) 10 Alex Wiles 11 Kallum Mantack (17 Sean Higgins 63) Other subs: 12 Adam Blakeley 16 Jake Day
STAFFORD RANGERS: 1 Cameron Belford 2 Harry Nevin 3 Joseph Dunne 4 Jack Baxter 5 Ethan Stewart 6 Luis Morrison-Derbyshire, 7 Adam Livingstone 8 Tom Tonks 9 Kaiman Anderson 10 Joe Willis (12 Ntumba Massaanka 78) 11 Joe Kenton (14 Andrew Kiwomya 65) Other subs: 15 Chris Clements 16 Nathan Caine 17 Jaiden White
REFEREE: Matthew Tyers (Sheffield) ATTENDANCE: 565 BEST GLADIATOR-shared, Kallan Murphy and Alex Wiles.