Home // First Team Fixtures & Results
Matlock Town FC vs Stafford Rangers
Attendance:
453
Referee:
Elliott Kaye (Heanor)
Date:
26 September 2020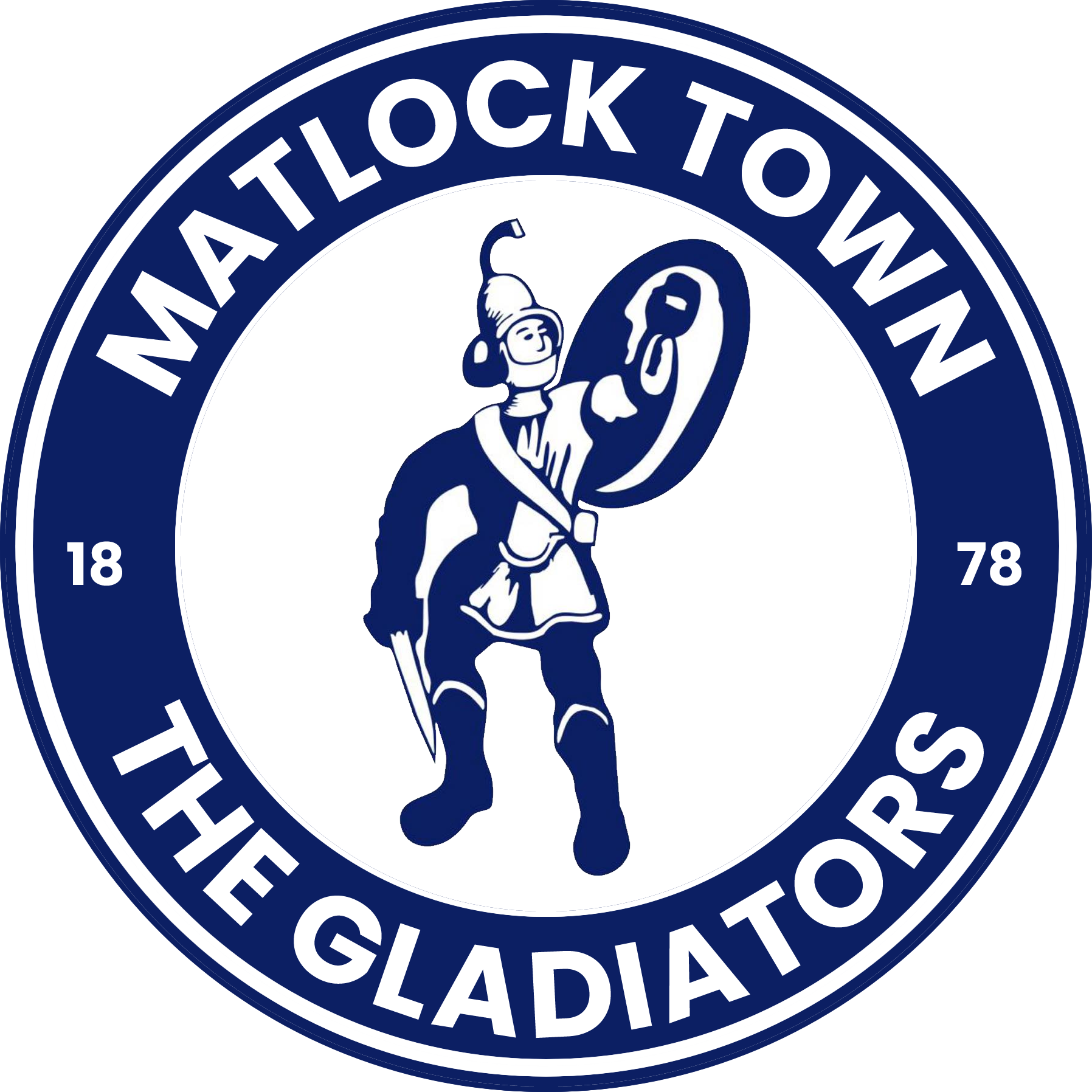 Matlock Town FC
2
FT
The Proctor Cars Stadium
Northern Premier League
Stafford Rangers
0
Match Report
MATLOCK TOWN 2-0 STAFFORD RANGERS
Second half goals from Liam Hughes and substitute Danny Greenfield confirmed a comfortable victory for the Gladiators in their first home league match of the season. Even Kade Coppin's 74th minute sending off, after only being on the field for nine minutes failed to upset the applecart as again, Matlock were excellent defensively to keep their third clean sheet in four competitive matches this term.
Manager Paul Phillips rang the changes after the 2-0 FA Cup win at Quorn in midweek with Callum Dolan, Spencer Harris and Andy Bond all starting in place of Lewis Turner, Greenfield and Andre Johnson and they made an electric start. They could have been at least three goals ahead in the opening ten minutes as they carved Stafford open at will.
A twenty five yard Hughes volley out of virtually nothing clipped the top of the bar before a good move saw Harris cross for Bond to head narrowly over. Dolan was then clear on goal but was denied by a fine stop from former Matlock goalkeeper Lewis King who then got in the way of further efforts from Bond and Dolan.
Stafford recovered to have a little spell of attacks themselves without seriously troubling Shaun Rowley. A Joe Cuff cross was cleared before he had a half chance which sailed over the bar.
Matlock though had lost their earlier superiority being forced more on the back foot than Phillips or the Matlock faithful would have liked. A scramble in the Matlock box in the 28th minute spelled danger but the hosts cleared their lines to retaliate with a neat move which ended with Dolan firing too high before the half time whistle shrilled to end a goalless first period.
Greenfield's introduction seemed to lift Matlock who immediately began creating opportunities.
Reece Kendall, operating down the left, saw his shot blocked, the offside flag being raised to rule it out had it found the onion bag. A Hughes flick released Kendall who found Greenfield, the shot lacking venom allowing King to gather before Greenfield created a chance for himself but shot too high.
After Harris rifled a shot on to the cricket field, Matlock's pressure reaped rewards in the 62nd minute. Ryan Qualter recycled a free kick at the back post to hoist the ball back into the centre where HUGHES rose to plant a downward header in off the inside of the upright.
Coppin came on for Dolan and was soon booked for a harmless incident with King but he played his part in Matlock extending their lead on 72 minutes.
Winning the ball just inside the Stafford half, he fed GREENFIELD who went on a mazy run which Stafford's defenders should really have halted, by hook or by crook. Both Ben Forrest and Cieron Keane failed to get in an effective challenge as Greenfield kept on going and when Sam Coulson tried to make a late intervention, he lashed a ferocious shot past King for a fine solo effort, worth the admission fee on its own.
Coppin went to close down King again who made a meal of the challenge and a second yellow card was issued by referee Elliott Kaye who could maybe have had a word in Coppin's ear, Hughes also being cautioned for his protests. It had been a cleanly fought game.
Stafford came forward with the man advantage but Matlock were in no mood to surrender, Rowley not being troubled at all as the nine outfield players in a blue shirt protected him superbly.
So Matlock have their first three points on the board but will face far more difficult challenges than a poor Stafford outfit presented.
It made for a happy day for club captain Adam Yates who was presented with a trophy along with his wife Rachel receiving a bouquet of flowers prior to kick off by Gladiators Chairman Bryn Apperley to mark 500 Matlock appearances.
MATLOCK TOWN: 1 Shaun Rowley 2 Adam Yates 3 Reece Kendall 4 Sam Egerton 5 Ryan Qualter 6 Mark Lees 7 Callum Dolan (14 Kade Coppin 65) 8 Spencer |Harris 9 Liam Hughes 10 Andy Bond (15 Danny Greenfield 55) 11 Declan Walker Other subs: 12 Alex Byrne 16 Osebi Abadaki 17 Jake Hull
STAFFORD RANGERS: 1 Lewis King 2 Michael Williams 3 Cieron Keane (17 Joshua Williams 82) 4 Sam Coulson 5 Ben Forrest 6 Alex-Ray Harvey 7 Joe Cuff 8 Tom Thorley (16 Mohammed Sebbeh-Njie) 9 Jamie Sleigh 10 Callum Coyle 11 Joe Kenton Other subs: 12 Reece James 14 Tom Carr 15 Matthew Hill
REFEREE: Elliott Kaye (Heanor) ATTENDANCE: 453 BEST GLADIATOR: Spencer Harris