Home // First Team Fixtures & Results
Matlock Town FC vs Warrington Town
Attendance:
781
Referee:
Jordan Crossley (littleborough)
Date:
23 April 2022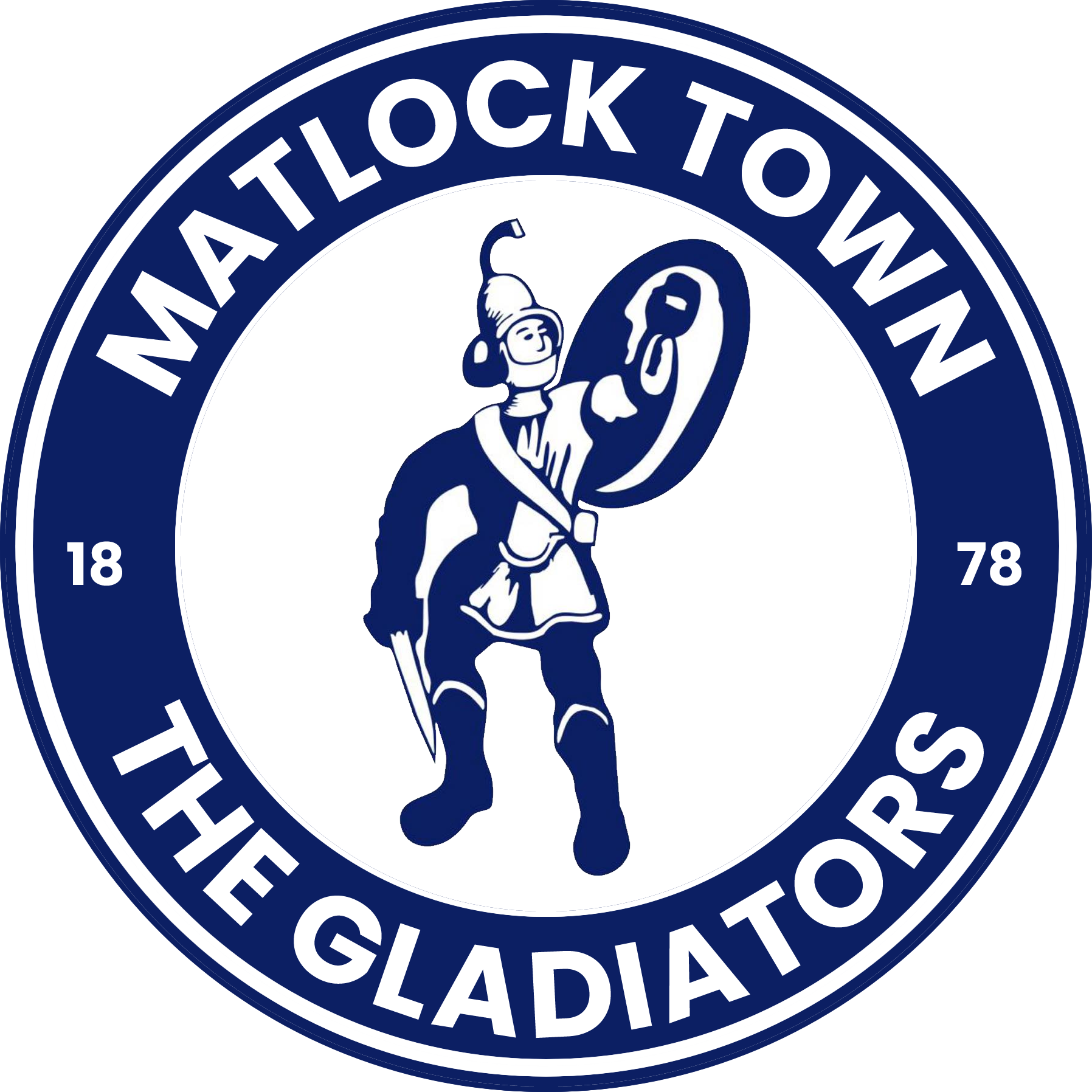 Matlock Town FC
2
FT
The Proctor Cars Stadium
Northern Premier League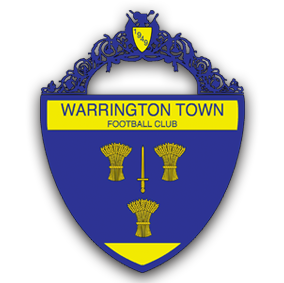 Warrington Town
0
Match Report
MATLOCK TOWN 2-0 WARRINGTON TOWN
Benito Lowe proved to be an instant hit with the Gladiators faithful with a marvellous strike to break the deadlock and send Matlock on their way to the NPL Premier Division play-offs.
Then a late Alex Byrne header was the icing on the cake as Matlock achieved their first ever competitive home victory over Warrington who themselves made it into the play-offs despite this defeat.
For Matlock it was a good, solid all round team performance and again they kept a clean sheet which was the basis for them to at last score more than once in a home game since they beat Bamber Bridge on January 22nd.
Warrington actually made the better start winning a corner inside twenty seconds and then on 7 minutes their big chunky number nine Josh Amis fired a left footer over the bar from 15 yards.
But Matlock soon settled after that with Ross Hannah on the end of a Byrne cross which was deflected out for an unproductive corner. Soon afterwards, a free kick from Byrne saw Liam Hughes head powerfully at goalkeeper Dan Atherton before the Matlock skipper tried his luck from twenty five yards, his strike narrowly missing the target. In a good Matlock spell, Atherton collected a Byrne free kick before Warrington broke for Jack Mackreth to slice wide.
Matlock were soon back in the ascendancy though with Hannah's shot being superbly charged down by the yellow shirted Warrington back line although Amis had a sniff of a chance but Joe Young, back in goal for Matlock after his concussion injury, was well placed to tip over the bar.
But Matlock came closest to a half time lead when Reece Kendall and Hughes created havoc in the penalty box and Byrne's header at the far post was hacked off the line.
Then in stoppage time Young saved well from James Harris but the half had been scoreless and there was tension on the terraces with the crowd checking their mobile phones for news of Bamber Bridge v Nantwich which was also goalless.
Byrne came close four minutes after the resumption, his well struck curling shot being a touch too high, this coming shortly after a good break down the right from the Matlock number seven saw his cross in front of Hughes and behind the onrushing Kendall.
Lowe was introduced for what would be a memorable debut on 55 minutes, Alex Wiles making way with Jesurun Uchegbulam replacing Hannah seven minutes afterwards.
These two changes made Matlock more dangerous as the hosts turned the screw.
Atherton was well placed to field an effort from distance by Kendall but Matlock started to buzz, particularly after Amis was quickly substituted when he might have been sent off for a stray elbow on Ioan Evans, the striker also having been yellow carded in the opening half.
Then with twenty minutes to go came the moment the crowd had hoped for, particularly with Bamber Bridge being a goal down .
LOWE's first attempt after a neat turn twenty five yards out was blocked but the ball sat up perfectly for him to shoot powerfully and accurately,
comprehensively beating Atherton's despairing dive to nestle beautifully in the back of the net.
Matlock pushed forward for what would be a crucial second goal and nearly got it in the 79th minute when Atherton did well to push a Hughes header from Byrne's corner over the bar.
Kendall, Byrne and Callum Chippendale were all yellow carded in quick succession as Warrington could not find a response against a Matlock defence again superbly marshalled by man mountain Ryan Qualter.
Then in the final minute of regulation time, came the confirmation of that much sought play off place. Bamber Bridge levelled but it would mean nothing as Uchegbulam was in behind the Yellows' defence down the right and he kept his composure to plant a precision cross on BYRNE's head and the job was done.
The Gladiators were given a standing ovation both as they came off the pitch and again in the Shorts Lounge afterwards.
They will know the job is not finished yet though, their fourth placed finish earning them a trip to Scarborough Athletic in the play off semi final on Tuesday.
MATLOCK TOWN: 1 Joe Young 2 Adam Yates 3 Reece Kendall 4 Ioan Evans 5 Ryan Qualter 6 Mark Lees 7 Alex Byrne 8 Alex Wiles (12 Benito Lowe 55) 9 Liam Hughes 10 Callum Chippendale (14 Jamie Sharman 90) 11 Ross Hannah (16 Jesurun Uchegbulam 62) Subs not used: 15 Darren McKnight 17 Luke Daly
WARRINGTON TOWN: 1 Dan Atherton 2 Mitchell Duggan 3 Edmund Clark 4 James Harris 5 Mark Roberts 6 Evan Gumbs 7 Jack Mackreth (15 Sean Williams 73) 8 Stefan Mols (17 Luke Duffy 73) 9 Josh Amis (12 Jordan Buckley 68) 10
Bohan Dixon 11 Isaac Buckley-Ricketts Subs not used: 14 Matthew Regan 16 Matthew Grivosti
REFEREE: Jordan Crossley(Littleborough) ATTENDANCE: 781 BEST GLADIATOR: Ryan Qualter,( it could have been any of Paul Phillips men)