Home // First Team Fixtures & Results
Matlock Town FC vs York City
Attendance:
828
Referee:
Michael Crusham (Wigan)
Date:
18 December 2021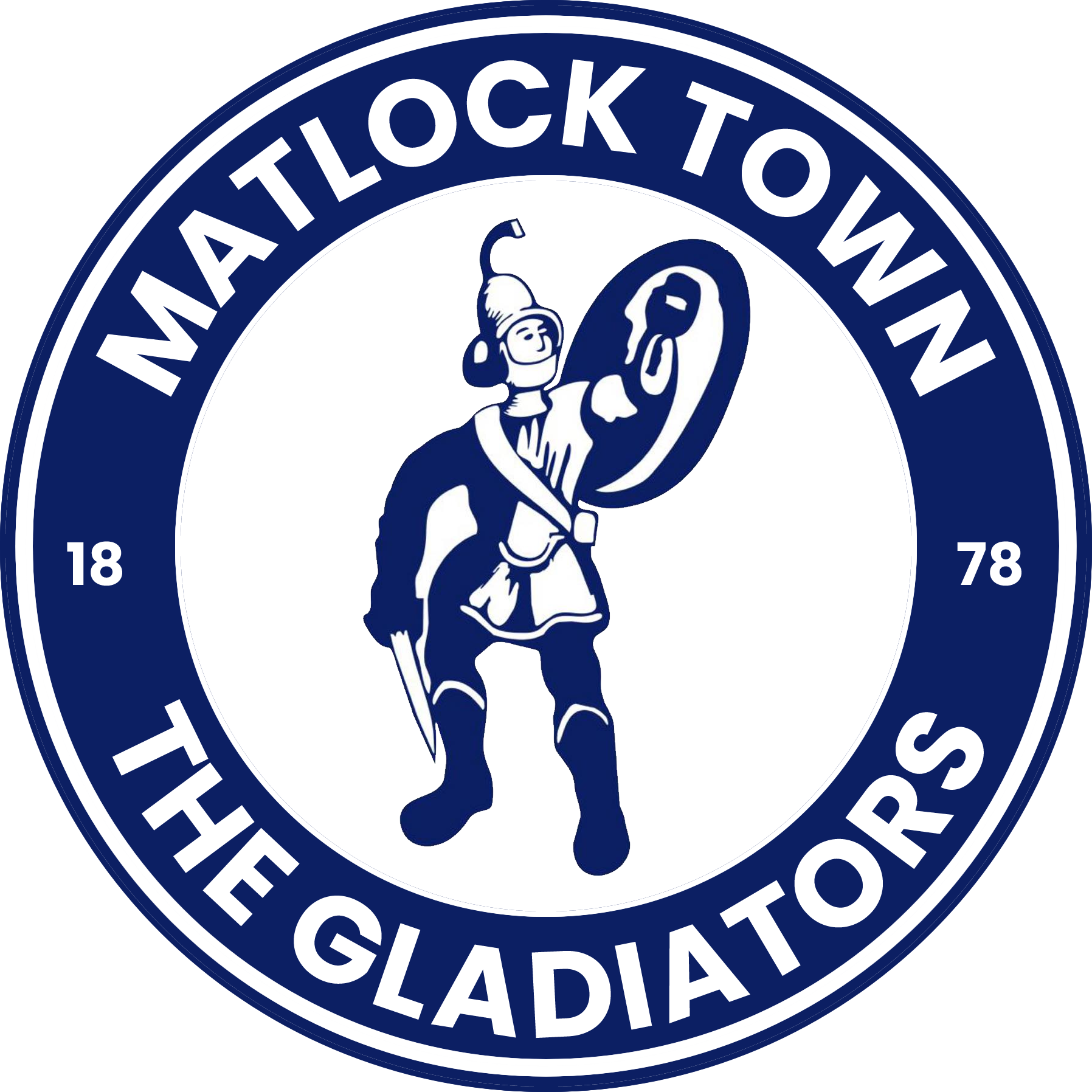 Matlock Town FC
0
FT
The Proctor Cars Stadium
FA Trophy
York City
1
Match Report
Matlock Town 0-1 York City
Mark Beck broke Matlock hearts with a stoppage time winner and spoilt rookie Matlock goalkeeper Sam Ogden's 21st birthday as National League North edged through to the 4th Round of the FA Trophy on a dark, dank December afternoon at the Proctor Cars Stadium.
A penalty shoot out looked to be the most likely outcome for long spells in a game which had plenty of effort and commitment, but lacked the star quality.
From the Matlock viewpoint they can feel hard done to going out in such a fashion but as manager Paul Phillips alluded to afterwards, they needed to take their chances while they were on top.
The hosts enjoyed the better of the first half and the opening quarter of an hour of the second period but York got better as the game reached its climax.
Ogden, a late signing from Hallam, took his place between the sticks with the Gladiators having a goalkeeping crisis. Dan Wallis who made his debut at Stalybridge seven days later was cup tied and with Sean Rowley and Paul Cooper both injured and Alfie Woods having been recalled by Derby County seven days earlier, the only other alternative was Phillips himself, who was on the bench. There were two more changes with Liam King and Reece Kendall coming in for Ross Hannah and Jerome Greaves with fit again Luke Daly named as a substitute with Hannah.
York made the very early running with headers from captain Sean Newton and Beck falling harmlessly wide before Matlock made a positive response, Callum Chippendale, employed as a centre forward, getting on the end of a cross by Alex Bryne to divert the ball inches past a post but the flag was also up for offside against Jesurun Uchegbulam.
This prompted a long period of Matlock dominance, Michael Duckworth making a crucial interception to cut out another Byrne cross and York escaped when Barrow headed back into his own danger area and Chippendale's effort missed by the narrowest of margins.
Another Byrne cross beat absolutely everyone before there were shouts for a Matlock spot kick when Chippendale looked to be knocked from behind by Josh Brown who then did enough to intercept and concede an unproductive corner.
Uchegbulam's pace caused worry for York and when he broke promisingly through he delayed his shot to only find Byrne whose cross won another corner for the Gladiators when something more promising looked to be on the cards.
City wanted a penalty of their own when Hancox fell dramatically to the turf, but Liam King's challenge was deemed legal and was outside of the box in any event, the York number 26 perhaps being fortunate to escape a yellow card for simulation.
Barrow was a willing outlet down the left fore the visitors and his low crross was cleared with a degree of difficulty by the Matlock defenders who were doing a marvellous job in protecting young Ogden.
Ogden held soft shots from both Beck and Hancox while Hancox also shot yards wide from distance. At the other end the industrious Alex Wiles had a shot which trundled wide so it was no surprise that with the quality of the shooting from both sides that the half ended scoreless.
Wayward finishing was the also the theme in the second half, Newton's twenty five yarder drifting both high and wide of the Town End goal.
Beck was crowded out as he attempted to finish off a cross by Duckworth before former Matlock midfielder Kieran Wallace's effort suffered the same fate as Newton's earlier attempt.
Both sides made substitutions to try and break the deadlock, Hannah replacing brother in law King and the vastly experienced Clayton Donaldson appearing for York with Kurt Willoughby making way.
Ioan Evans had Matlock's best two chances, heading Byrne's free kick tamely at Peter Jameson on 68 minutes before with four minutes left, another set pirce delivery by Byrne saw him nod past Jamieson's left hand post.
York's loan signing from Lincoln City, Remy Longden looked to make it a memorable debut but after cutting in from the right his well struck shot swerved into the terracing behind Ogden's goal.
A great challenge by Kendall on Longden cut York short again although the Minstermen thought they had found the winner on 87 minutes when King shot into the corner but the offside flag curtailed the York celebrations for now.
Hannah had a sniff of a chance in the 89th minute as he broke down the left but the ball would not drop kindly for him and Matlock had to be content with a corner from which again Evans got to but could not direct the ball on target.
Three minutes of additional time had been signalled from the touchline and with sixty seconds of these having been played York won a free kick on the right. Barrow swung the free kick into the danger area, Ogden came for the ball but slipped leaving BECK with a routine header to clinch York's place in Round Four.
A penalty shoot out would have been the fair outcome on a day when defences dominated.
"If we'd scored first we'd have probably won it" said Town manager Paul Phillips afterwards.
"We needed to score first and we didn't take our chances when we're on top, and it can come back to bite you on the backside. I'm proud of our lads though against a full time side."
Now Matlock as they say, can concentrate on the league. Their title hopes were given a massive boost by FC United of Manchester winning at Buxton and Gainsborough Trinity beating Bamber Bridge. So with the second placed Gladiators two points adrift of the Bucks with the same number of games played, it's all to play for in the A6 derby at the Proctor Cars Stadium on Monday December 27.
MATLOCK TOWN: 1 Sam Ogden 2 Jamie Sharman 3 Reece Kendall 4 Ioan Evans 5 Ryan Qualter 6 Mark Lees 7 Alex Byrne 8 Alex Wiles 9 Callum Chippendale (14 Luke Daly 73) 10 Jesurun Uchegbulam 11 Liam King (12 Ross Hannah 63) Other subs: 15 Nathan Okome 16 Kayde Coppin 17 Paul Phillips
YORK CITY: 1 Peter Jamieson 2 Michael Duckworth 3 Scott Barrow 4 Sean Newton 9 Kurt Willoughby (10 Clayton Donaldson 63) 11 Remy Longden 12 Josh King 16 Mark Beck 20 Akil Wright 26 Mitch Hancox 34 Kieran Wallace Other subs: 25 Maison Campbell 14 Harrison Hooper 15 Mackenzie Heaney 17 Sam Fielding
REFEREE: Michael Crusham (Wigan) ATTENDANCE: 828 BEST GLADIATOR: Alex Wiles