Home // First Team Fixtures & Results
Morpeth Town vs Matlock Town FC
Attendance:
431
Referee:
Liam Smith
Date:
20 August 2022
Morpeth Town
2
FT
Craik Park
Northern Premier League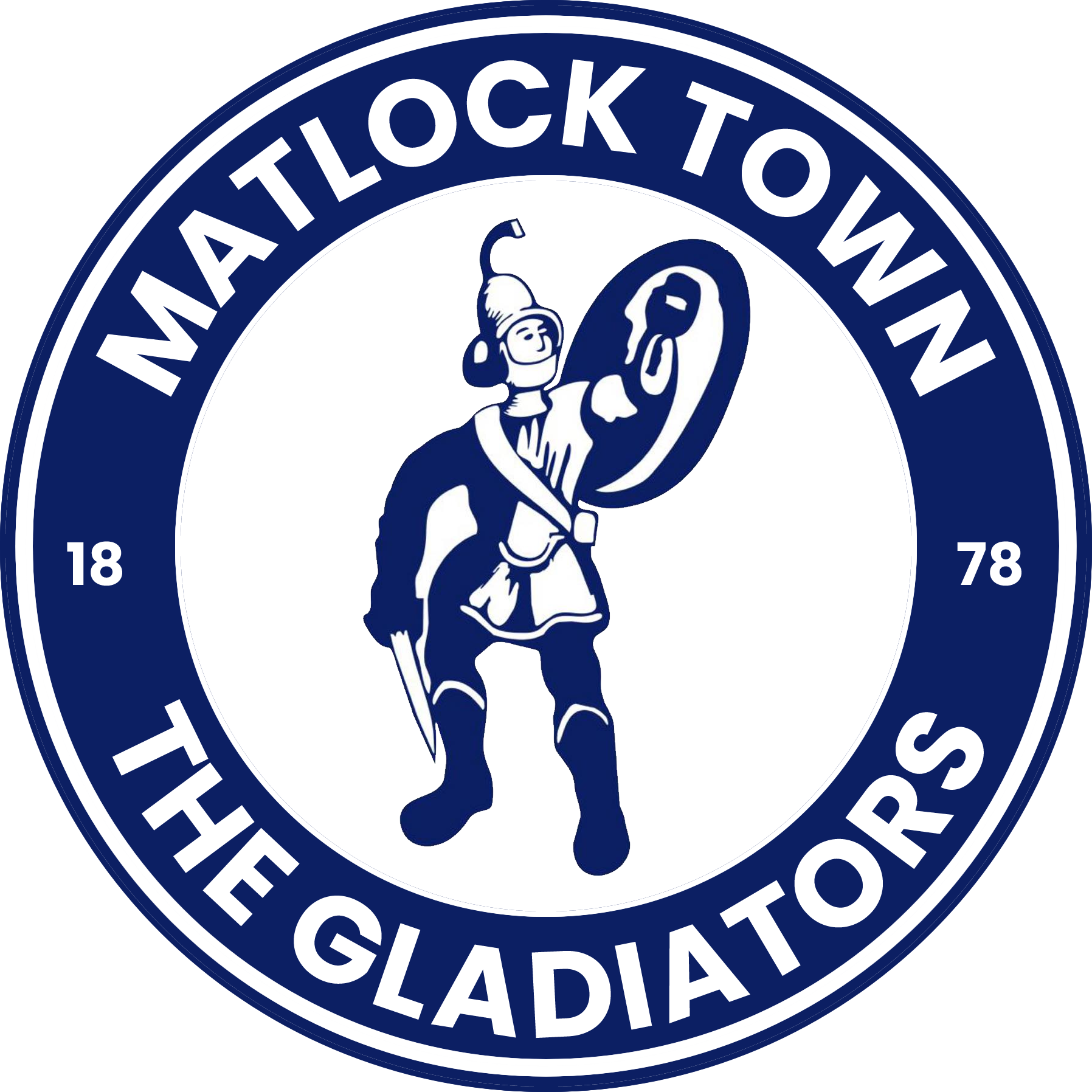 Matlock Town FC
0
Match Report
Morpeth Town 2-0 Matlock Town
A goal in each half condemned Matlock to a second successive away defeat without scoring and for manager Paul Phillips it seemed like deja-vu from Tuesday night's loss to Radcliffe.
The Gladiators created a number of clear cut chances in the first half but found themselves a goal down to a superb strike from Liam Noble in the 27th minute. Then any hopes of a recovery were made more difficult in the second half when the Highwaymen added a second on 53 minutes, a scrappy effort with Ioan Evans eventually being credited with the final touch for an own goal.
Matlock kept an unchanged line up for the third successive match against a Morpeth side who had lost their first two games.
The visitors created the first opening in the 5th minute with Al Byrne crossing from the right and Jorome Slew had a sight of goal but hesitancy cost him as Morpeth's Michael Turner was able to intervene at the expense of a corner. Evans got a touch to the flag kick which goalkeeper Dan Lowson pushed away.
Morpeth had a brief flurry around the quarter of an hour mark forcing two successive corners, Turner harmlessly lifting the second one high over the bar. Then Pollard's poor clearance was collected by Ben Sayer whose first timer was well wide of the target.
But NOBLE had better luck from distance when the Gladiators were slow to react to a throw on the left, the ball being transferred to the opposite wing before being played back inside to an unattended Noble who was not closed down. The midfielder picked his spot with a terrific strike which curled away from Pollard's despairing dive to land in the corner of the net.
Matlock though should have been level only three minutes later when Jordan Barnett's ball in from the left saw Jake Day in acres of space in the box and he opted for a first time cushioned volley which was easily claimed by Lowson. He had time to bring the ball down and pick his spot.
Within a further three minutes there was another Matlock chance, Slew and Barnett linking up neatly on the left, the ball being laid off to Alex Wiles whose shot cannoned off a defender and out for an unproductive corner.
Then from another corner in the 39th minute, Ryan Qualter rose to power his header over the bar, the skipper being clearly disappointed not to have hit the target.
It was Morpeth who had the final chance of the half, Jack Foalle's cross from the right being met by Ben Ramsay whose header across the goal squeezed past the opposite upright.
Day headed a Byrne cross comfortably too high as the second period unfolded but there was another setback looming for Matlock when from a right wing corner, Jeff Henderson knocked the ball goalwards and in a scramble, EVANS was unable to adjust his feet and the ball found it's way over the line.
Matlock brought on Reon Benjamin-Potts and Simon Lenighan for Jake Day and Mark Lees shortly afterwards ad within a few moments came a controversial decision when Callum Chippendale was tripped a yard and a half inside the box, referee Liam Smith awarding a free kick on the penalty box line.
Barnett's effort was blocked with the Morpeth wall clearly not at the specified ten yards distance. The Matlock midfielder received a caution for dissent with Lenighan also joining him later when his foul prevented a Morpeth breakaway. The Highwaymen had six men in the book as they did all they could to preserve their lead.
Matlock came close to halving their deficit when Lowson found an excellent finger tip save to turn a Chippendale header on to the bar but apart from a curled free kick from Byrne that dropped half a yard wide, that would be the final Matlock threat.
It proved to be a long journey back down the A1 after a defeat that was largely self inflicted. Missed chances again were costly, Matlock can ill afford for this trend to continue.
MORPETH TOWN: 1 Dan Lowson 2 Josh Robson 3 Andy Reid 4 Ben Sayer 5 Jeff Henderson (14 Bailey Geliher 87) 6 Michael Turner 7 Jack Foalle 8 Liam Noble 9 Dale Pearson (15 Josh Scott 69) 10 Connor Pani (12 Ryan Wombwell 78)11 Ben Ramsay Other sub: Henry Harvey
MATLOCK TOWN: 1 Jim Pollard 2 Jamie Sharman 3 Callum Chippendale 4 Ioan Evans 5 Ryan Qualter 6 Mark Lees (12 Simon Lenighan 57) 7 Al Byrne 8 Alex Wiles 9 Jake Day (15 Reon Benjamin-Potts 57) 10 Jorome Slew ( 14 Sean Higgins 78) 11 Jordan Barnett Other subs: 16 Nico de Girolamo 17 Adam Blakeley
REFEREE: Liam Smith ATTENDANCE: 431 BEST GLADIATOR: Alex Wiles.