Home // First Team Fixtures & Results
Ramsbottom United vs Matlock Town FC
Attendance:
120
Referee:
Majid Ali (Manchester)
Date:
26 July 2022
Ramsbottom United
0
FT
Harry Williams Riverside Stadium
Pre Season Friendly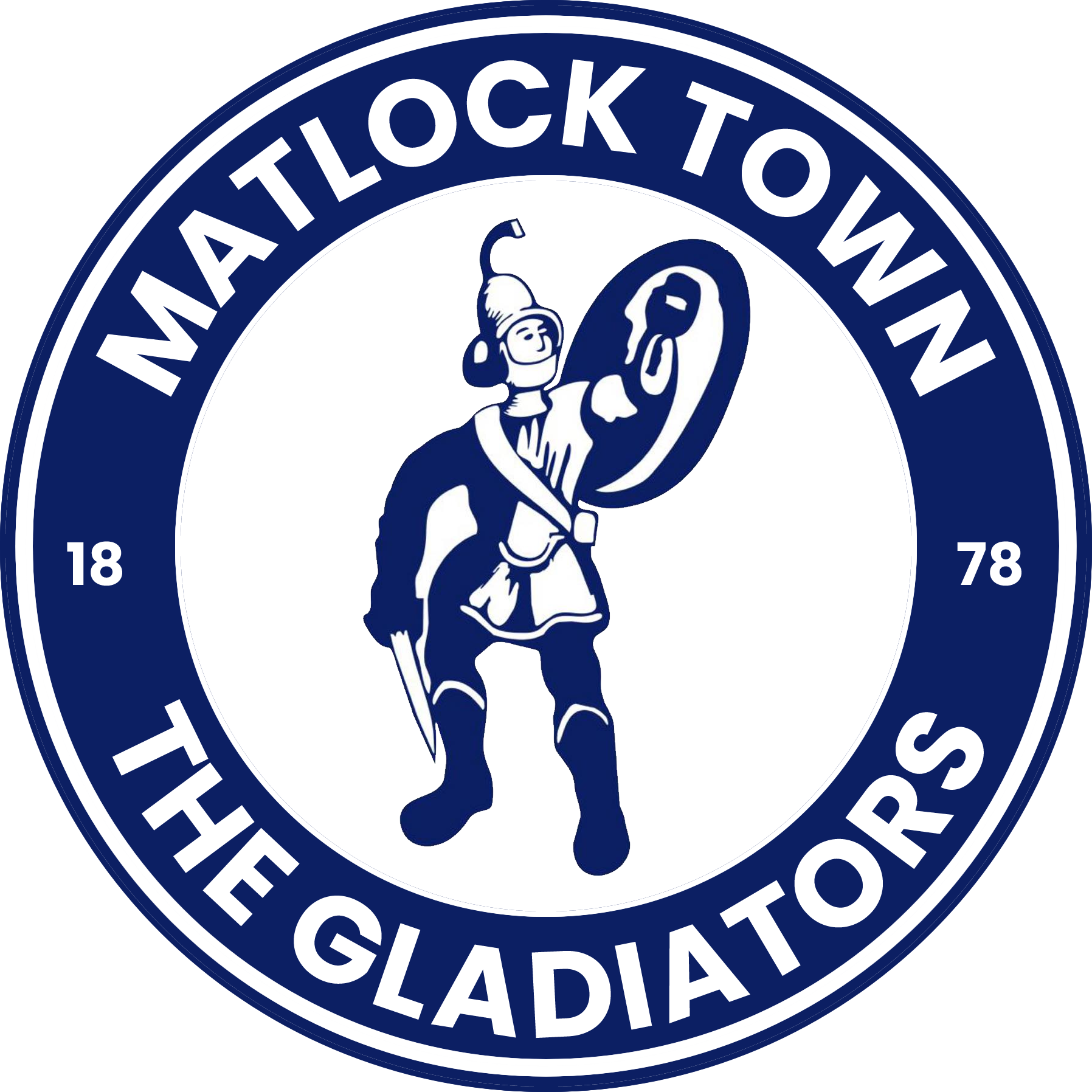 Matlock Town FC
1
Match Report
RAMSBOTTOM UNITED 0-1 MATLOCK TOWN
Jake Day's 64th minute strike gave the Gladiators their first pre season win against NPL Western Division hosts Ramsbottom United at the Riverside Stadium on Tuesday evening.
After having their last two matches cancelled, it was still a depleted Matlock squad that travelled to Lancashire, but they had more than enough to claim a deserved victory.
The win though should have been more emphatic, and as manager Paul Phillips remarked afterwards, "it was a bit deja-vu", referring to their struggles to put the ball in the net towards the end of the season which might have cost them the NPL title.
The fact that Matlock had the best defence in the league was reaffirmed as captain Ryan Qualter, together with Ioan Evans, back after injury and Jamie Sharman, making his first appearance after being struck down by Covid, were their usual efficient selves.
But the worry is still at the other end with Matlock at times overcooking things, and on other occasions being downright unfortunate.
Matlock had a scary moment in each half. On 5 minutes Rams skipper Dominic Rouse attempted an audacious lob from thirty five yards which had goalkeeper Jim Pollard desperately backpedalling after being caught off his line. An extended finger managed to divert the ball on to a post before the ball ran free. Pollard tried to grab it but needed Sharman's help before seconds later the Town custodian managed to drop on a low cross by Kain Dean. Then on 71, a storming run by central defender Will Hall saw him slip a pass to the supporting Leon Creech who pulled his shot beyond the far post.
But that was about it from Ramsbottom.
Day had driven softly at Harry Turner in the game's first attack while on 12 minutes, a well struck low drive from the industrious Sean Higgins was superbly pushed away by Turner. A combination of Turner and a blue shirted defender kept out a Qualter header before Higgins was a whisker away from converting Day's ball at the near post. Then from a Higgins free kick there was a terrific goalmouth scramble before the assistant referee's flag saved the hosts.
It was a similar tale in the second half as Reon Potts drove tamely at Turner before Day latched on to Callum Chippendale's pass to steer an effort beyond the far post. Higgins' workrate could not be questioned as after his own corner was cleared, the former Altrincham youngster sprinted virtually the full length of the pitch to get in a telling challenge and stop a Ramsbottom quick break from bearing fruit.
How Ramsbottom survived the daddy of all goalmouth scrambles, few will know, but they did as five shots in succession were charged down, but the hosts' good fortune ran out two minutes later when trialist C broke swiftly on the right to feed DAY who was on hand to finish at the second attempt after his first effort had been blocked.
A plethora of substitutions from both teams followed. Trialist B for the Gladiators was always a willing runner and his block on a Ramsbottom clearance saw the ball ricochet narrowly wide of the upright.. Day's mistimed header from Chippendale's cross glanced off a defender and Trialist C almost made a dream immediate impact, his first touch being a volley into Turner's arms when well placed.
But Matlock still had a morale boosting victory and while wins are of less importance in friendly matches, nevertheless they will feel encouraged by that.
With only a couple of weeks until Whitby visit the Proctor Cars Stadium for the season's opener, there is still much to do.
RAMSBOTTOM UNITED: 1 Harry Turner 2 Owen Collinge 3 Kain Dean 4 Luke Barlow 5 Will Hall 6 Sam Holt 7 Michael Fitzgerald 8 Jack Grimshaw 9 Domaine Rouse 10 Tony Donaldson 11 Trialist Subs-all used: 12 Kahlil Osi-Efa 14 Jay Rother 15 Leon Creech 16 Jordan Shannon 17 Oscar Radcliffe
MATLOCK TOWN: 19 Jim Pollard 2 Jamie Sharman 3 Joe Ferguson 4 Ioan Evans 5 Ryan Qualter 6 Simon Lenighan 7 Reon Potts 8 Alex Wiles 9 Jake Day 10 Callum Chippendale 11 Sean Higgins Subs-all used: 12 Adam Blakeley 14 Remi Efunnuga 15 Trialist A 16 Trialist B 17 Trialist C, 18 Finlay Phillips 20 Trialist D
REFEREE: Majid Ali (Manchester) ATTENDANCE: 120 (est)