Home // First Team Fixtures & Results
South Shields vs Matlock Town FC
Attendance:
2639
Referee:
Gareth Thomas (Wakefield)
Date:
22 February 2022
South Shields
3
FT
1st Cloud Arena
Northern Premier League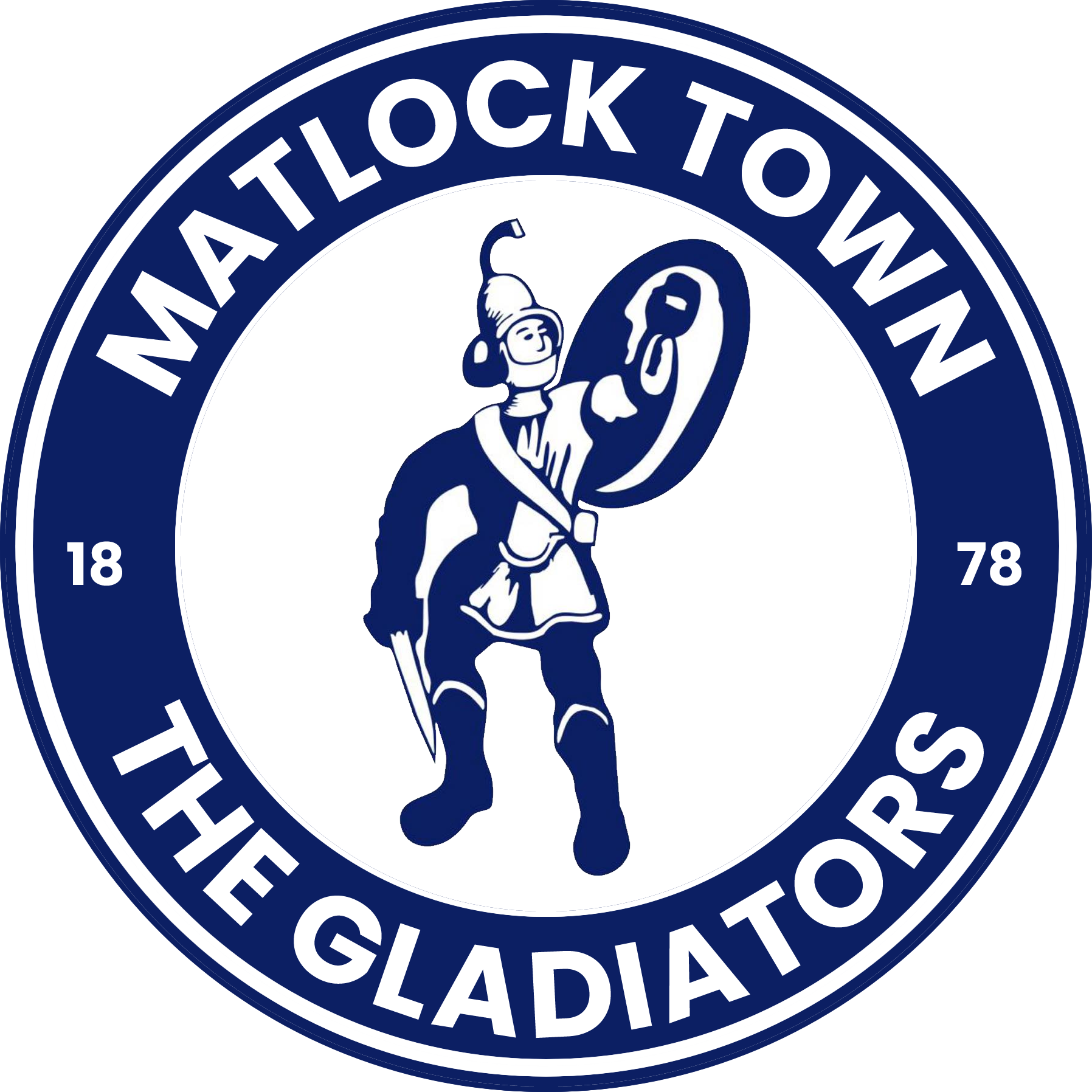 Matlock Town FC
1
Match Report
SOUTH SHIELDS 3-1 MATLOCK TOWN
Matlock paid the price for their slow start as they lost their second versus third clash at the I Cloud Arena on Tuesday night.
JJ Hooper and Sam Hodgson had Shields two goals in front by the 23rd minute only for Matlock to rally with an Ioan Evans reply two minutes later/ Then Al Byrne struck a post shortly afterwards. But the hosts wrapped up the points when Jack Bodenham netted just after the hour mark.
The win put Shields top of the table with the Gladiators slipping to third. Matlock battled hard but on the night they had to concede that they were second best to their full time hosts.
Matlock were often penetrated down both flanks with wing backs Jordan Hunter and Blair Adams a constant menace.
It was Adams on the left who conjured the first chance, his cross from the left being a touch too strong only for Hunter to retrieve itand find Hodgson to fire narrowly wide.
But on 9 minutes Matlock were behind. Nathan Lowe had driven over before HOOPER struck his shot firmly into the corner, his shot emphatically beating Matlock goalkeeper Joe Young.
The visiting defenders did well to charge down successive shots from Lowe and Robert Briggs before man of the match Hunter shot inches past Young's right hand post from twenty yards.
But Matlock's dis not last long. a fine passing move cutting open the Gladiators defence and Hodgson's clinical finish gave Matlock a mountain to climb.
The mountain was reduced to a hill when after 25 minutes EVANS rose majestically to score with a superb glancing header as he met Byrne's cross from the right.
Shields had the ball in the net from a corner which referee Gareth Thomas ruled out, ordering a retake.
Town immediately broke for Byrne to fire against a post from close range after good work by Callum Chippendale on the left.
Matlock had stemmed the tide of Shields pressure, Reece Webb-Foster might have done better with a decent chance and it was anyone's game at the interval.
Shields started the second half positively, Young scrambling to his right to turn away Lowe's twenty five yarder.
Briggs drove too high after Hunter was again afforded to much room on the right, Young then excelling with a magnificent save to deny Hodgson.
But Shields restored their two goal lead in the 61st minute with a goal which was most unlike Matlock, BODENHAM flicking a header into the far corner from a left wing corner. Now the precious three points were firmly in Shields' grasp.
Matlock made positive substitutions and they had four out and out strikers on the pitch at the end.
Ross Hannah had an effort deflected wide and two more off target attempts, the first of which came from a lovely move instigated by Byrne and Chippendale.
Liam Hughes had an effort blocked and in the dying embers, Byrne's curled free kick fell wide. At the other end, Darius Osei thundered an explosive effort too high.
On the night Matlock were not quite good enough and Shields showed their full time status and why they are favourites for the title. The hosts are now deservedly in the driving seat with most of the massive 2639 crowd going home in celebratory mood.
For Matlock it is now important they arrest a slump which has yielded only two points from twelve as a matter of urgency.
SOUTH SHIELDS: 1 Myles Boney 2 Jordan Hunter 3 Blair Adams 4 Jon Shaw 5 Dillon Morse 6 Jack Bodenham 7 Nathan Lowe (12 Will Jenkins 750, 8 Mitchell Rose 9 Sam Hodgson (17 Darius Osei 66) 10 Robert Briggs 11 J J Hooper (16 Alex Kempster 90) Other subs: 14 Will McGowan 15 Conor Tee
MATLOCK TOWN: 1 Joe Young 2 Jamie Sharman 3 Reece Kendall 4 Ioan Evans 5 Liam King (16 Ross Hannah 74)6 Mark Lees 7 Al Byrne 8 Callum Chippendale (14 Luke Daly 86) 9 Terry Hawkridge (12 Marcus Marshall 64) 10 Liam Hughes 11 Reece Webb-Foster Other subs: 15 Riece Bertram 17 Finlay Phillips
REFEREE: Gareth Thomas (Wakefield) ATTENDANCE: 2639 BEST GLADIATOR: Jamie Sharman