Sports Therapist Mark Mullins departs due to personal & work commitments
Posted on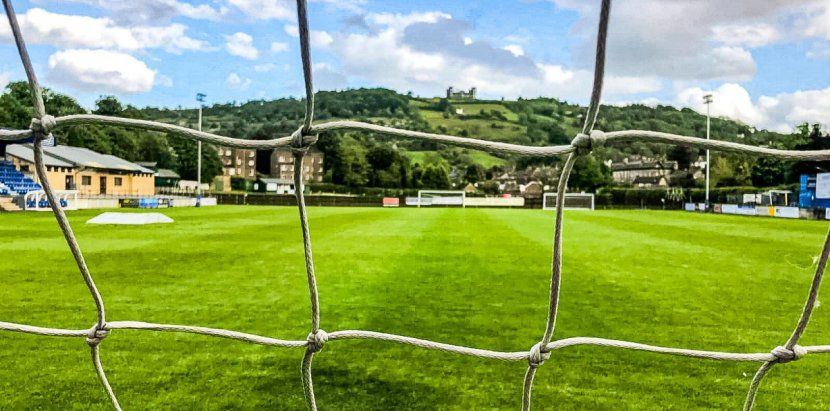 Popular Sports Therapist Mark Mullins is leaving Matlock Town due to personal and work commitments.
The shock news emerged over the weekend and now Gladiators boss Paul Phiilips is keen to find a suitable replacement as soon as possible.
Mullins, also a former player who played in the Matlock side which was the last to reach the 1st Round Proper of the FA Cup in 1989/90 waxed lyrical about his association with the Gladiators.
"Matlock Town is my football club, I love the club to bits, in my view there's no better football club in this land than Matlock Town" he said.
For Mullins, who had also spent 14 years on the medical side at Chesterfield, it was a heart wrenching decision to quit his Sports Therapist role.
"It's been a really hard decision but my sports therapist business is growing all the time and my house is upside down and really needs some time devoting to it. I also never get the chance to see my lad play for Clipstone so it's a combination of all of these factors."
Mullins joined Matlock as their physiotherapist in 2015 and initially it was "just to help out".
"Danny Holland asked me when Mark Hume took over as manager and initially it was to help out for just a couple of weeks but I enjoyed it so much that I stopped."
He has countless fond memories as both a player and as Sports Therapist.
"As a player there was the FA Cup run and playing at Scunthorpe, I just wished I could have played more during my playing days as I spent quite a lot of time on crutches. As a physio there were the times under Kirky and Hoppo, the FA Cup and FA Trophy runs in that season, playing at Altrincham in the 4th Qualifying Round of the FA Cup where we narrowly missed out."
Mullins is not cutting his ties with the Gladiators completely.
"I've said that I'll still come and watch and if it's desperate I'll help out for a short time. I love Matlock Town, all the guys on the board who've been brilliant to me, the volunteers behind the scenes and of course the fans, I love everyone to bits."
Mullins departure has come as a shock to Phillips.
"We're very sorry to see him go, we asked him to think about it as he's a top class bloke both as a physio and a person. He's been associated with the club for a while so it's a great shame. But he says he can't commit fully and as we say to players, if you can't commit 100 per cent then it's not a reasonable fit unfortunately. Mugger was tremendous and really knows his stuff so we now have to bring someone in to follow in his footsteps. "
Phillips says Matlock will be looking to bring in a replacement as soon as they can.
"Obviously they would need to be suitably qualified for a job at this standard of the game, it's a massive job and one that carries a huge amount of responsibility. It would be good if applicants had experience in the professional game or in non league although that's not a necessity. They must though have high standards and be able to work as part of our team."
Chairman Bryn Apperley says that everyone at the club is sorry to lose Mullins but he can understand the reasons behind the decision.
"Mugger has been a tremendous servant to this football club, totally committed and with an expertise second to none in his field. To lose him is a big blow but I understand he has his business to consider in these challenging times plus home commitments. He goes with our very best wishes and he'll always be made welcome whenever he wants to return and we hope that he'll come back to see us on a regular basis. Whoever follows him will have a hard act to follow."
Any interested person should contact Phillips on 07710 510720.
Ian Richardson