Tony Knowles named Gladiators Vice-Chairman
Posted on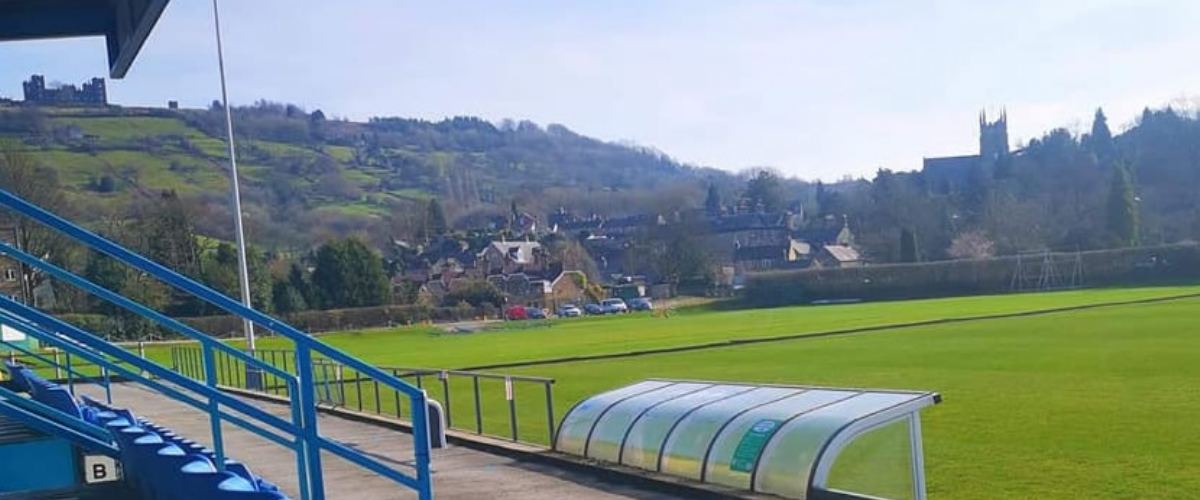 Football mad Tony Knowles is Matlock Town's new Vice Chairman.
The 60 year old who lives in Annesley, is a qualified funeral director working for a company in Nottingham, and was installed at a meeting of the Matlock Town Committee on Monday night.
Tony was born in Kensington, London but spent much of his childhood and formative years in Matlock. He has a long standing association with the Gladiators, being team mascot when Matlock were promoted from the Midland League to the NPL for the 1969/70 season.
His move across to Nottinghamshire saw him become a key figure at Hucknall Town in their successful era around the turn of the century. They were NPL First Division runners up in 1997/98 and NPL Premier Division Champions in 2003/04 which saw them promoted to Conference North.
In the following season, Hucknall were beaten finalists in the FA Trophy final, Tony donning the track suit as kit man.. That proved to be the high point for Hucknall who have slid back down the pyramid to currently ply their trade in the East Midlands Counties League. He had taken over the position as Club Secretary in 2006 a position he held for seven years in which time he had a two years spell as Hucknall's Vice Chairman.
Tony also received a long service award from the Nottinghamshire FA for services to Sunday morning football as he was Secretary and an occasional player for Plough Barflys FC. But his love of football and in particular Matlock Town saw him join the Gladiators Management Committee, where he is currently Assistant Secretary, a job he will continue to carry out.He is also Matlock's FA Charter Standard Co-ordinator.
"I'm incredibly proud and honoured to be named as Vice Chairman of such a respected club in Matlock Town" said Tony.
"I've got a long association with the club and even while I was at Hucknall I always looked out for Matlock's results and wanted them to do well. I think I'm an approachable kind of person, I'm also football mad, I live and breathe football. I was very proud as a boy to be the club mascot and I'm equally proud now to take on this very important role. I'd like to think that with the links I have in this league and having worked in National League North, I can help Chairman Bryn Apperley and see the club develop and move up the league. We have a good set of people working hard behind the scenes, a good manager who's putting together a very good side. We've also got a good band of supporters, all in all I'm very positive about the club's future."
Mr Apperley was equally delighted to be working alongside Tony. "Everyone at the club knows Tony, a great guy with a depth of knowledge and experience of football administration at this level. I'm sure that together, with the support of the rest of the committee, helpers and fans, we can push this club forward."
Ian Richardson