Home // First Team Fixtures & Results
Warrington Town vs Matlock Town FC
Attendance:
1897
Referee:
Oliver Noonan (Manchester)
Date:
25 April 2023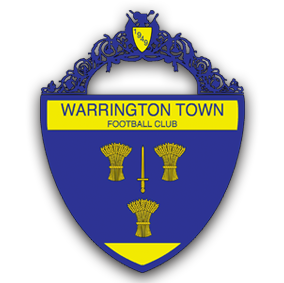 Warrington Town
4
FT
Cantilever Park
Northern Premier League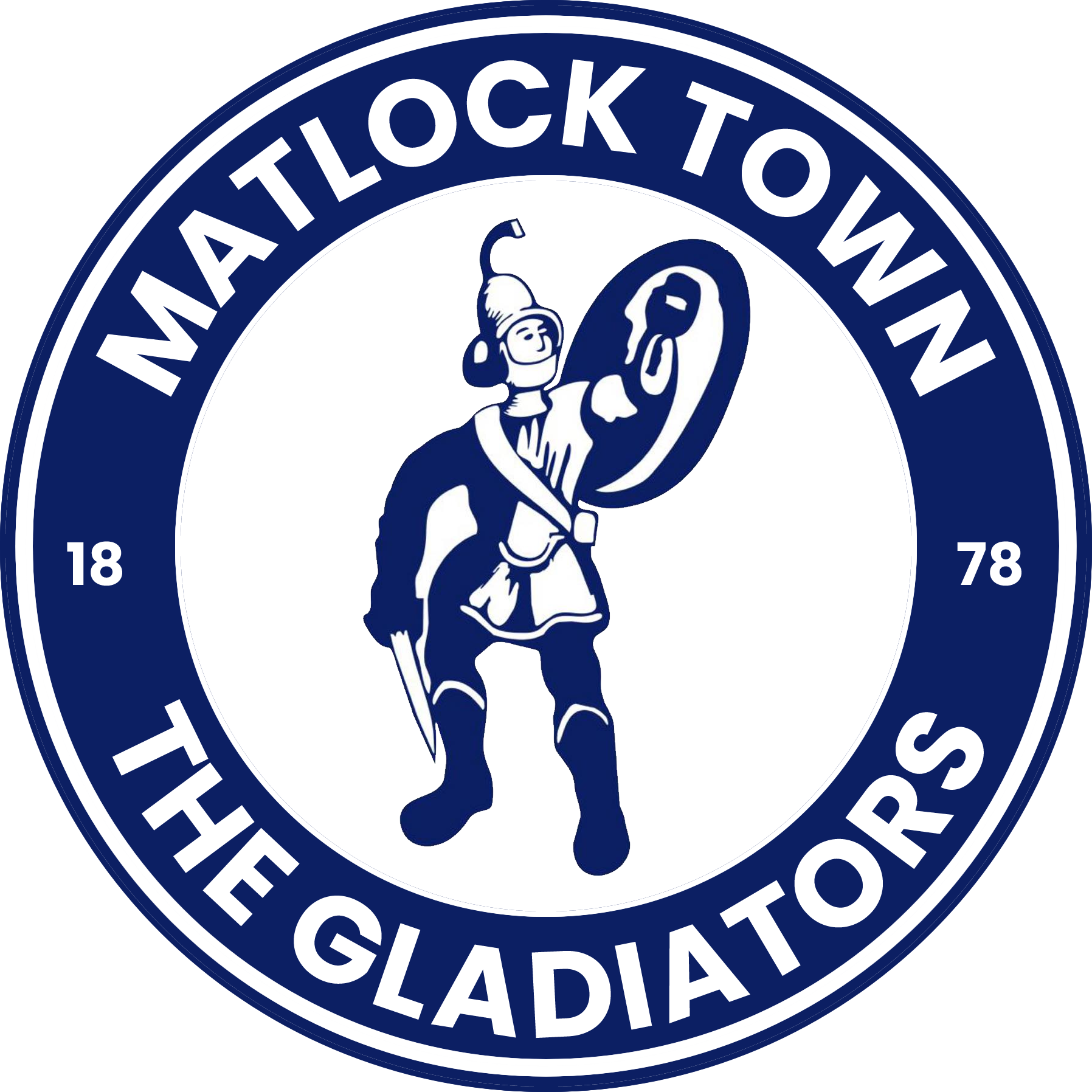 Matlock Town FC
1
Match Report
WARRINGTON TOWN 4-1 MATLOCK TOWN
Matlock had no answer to a powerful and slick Warrington side who demolished them with a four goals first half blast to end their promotion hopes in the NPL Premier Division play off semi final at Cantilever Park on Tuesday night.
The Gladiators were simply blown away and had it not been for some great saves by Saul Deeney in the Gladiators goal, the final scoreline might have been embarrassing.
That last statement is not meant in any derogatory way to the Gladiators. Any team at Step 3 and most at Step 2 would have struggled to cope with Warrington's physicality, their movement and their pace with many people being of the opinion that Warrington are a better all round side than league champions South Shields. On the evidence of the three games against the Yellows this season, in which Matlock have let in seven goals and scored only twice, that view has a lot of substance.
Matlock boss Martin Carruthers retained the same starting line up which had won at Marine three days earlier, the only change being on the bench with Ethan Cartwright returning to the squad after suspension in place of Bradley Wells. Carruthers admitted afterwards that had he been able to have his time over again, he would have selected a different formation from 4-4-2 with different personnel, his second half line up offering some big clues.
But by then Matlock were four goals adrift and the horse had well and truly bolted! In cricketing terms, Warrington had declared and Matlock could not keep up with the rate required in the second half, a late strike but the best goal of the game coming from substitute Brad Abbott five minutes from time.
Initially Matlock were the brighter of the two sides with the fledgling Archie White again a bright spark down the left. Early on he broke away down the left and it needed the crucial long hand of goalkeeper Tony Thompson to deny him a shooting and scoring opportunity.
But once the Yellows had gone in front in the 12th minute, there was little doubt that they would qualify for next Monday's final against Bamber Bridge who went on to beat Gainsborough Trinity in a penalty shoot out.
Luke Duffy who was named man of the match played a pass into the giant Josh Amis who held off Adam Yates , his shot being wonderfully saved by Deeney but nobody had picked up the alert DUFFY who slammed home the rebound.
Matlock needed a response but they also had to be mindful of not letting the game run away from them, unfortunately the latter happened leaving them with a hopeless task in the second half.
They were still in the game until just before the half hour although Amis had a 23rd minute chance which he fired into the sidenetting, shortly after Dan Bradley was harshly booked for what was adjudged a high boot on Matty McDonald whose head seemed low.
But then Matlock were ripped apart in the final third of the half.
On 29 minutes Duffy skilfully glided past Jamie Sharman with ease along the by-line before squaring for BOHAN DIXON to knock in an easy second goal. But there was worse to come from the Matlock viewpoint for on 35 minutes McDonald's clever pass forward was equally cleverly dummied by Amis and DUFFY ran on to round Deeney and shoot into the vacant net.
Amis made it a hat-trick of assists as his pass out to the right saw CONNOR WOODS, free as a bird on the right to clinically shoot past Deeney who stood little chance with any of the goals,
Former Matlock defender Declan Walker nearly got in on the act as half time approached, Deeney doing fabulously well to save Walker's shot with his legs, this coming after a wild Amis shot which was off target.
The half time whistle could not come quickly enough for Matlock who looked as if they might be on the end of a big thrashing.
Carruthers brought on Abbott and Cartwright for White and John Johnston, Matlock almost immediately nearly pulling a goal back as Thompson pulled off a fine save from a Reece Styche shot. Then Thompson flew through the air to claw away an Alex Byrne free kick before Styche came the second Gladiator to be yellow carded for backchat to referee Oliver Noonan.
But then there were chances for Warrington to complete a nap hand as on 61 minutes McDonald kept the ball in play on the byline, his cross evading Amis before Woods sliced wide at the back post. Then McDonald fired wide and Deeney faced Duffy who had beaten the offside trap in a one on one, the goalkeeper making himself big to block the shot.
McDonald was booked for bringing down Styche before the hosts made a couple of quick changes and in a sweet move, Amis and Mols swiftly exchanged passes only for Amis to lift his shot over the bar.
Matlock grabbed what turned out to be a consolation when ABBOTT chested the ball down 28 yards from goal before unleashing a fierce drive to comprehensively beat the diving Thompson.
The good Matlock following were chanting "we're gonna win 5-4" their humour clearly not being affected by what turned out to be a humbling and Warrington went close again twice through McDonald.
There was no more pain for Matlock to endure. It is a pity that their season ended with a comprehensive defeat after the excitement and toil in qualifying for the play-offs. On the night they came up against an imperious side bang in form. Some observers labelled their first half showing as their best in living memory. It emphasises the magnitude of the task Matlock faced.
Given the trials and tribulations of the season they can hold their heads up high, they have done the fans and the town proud. Now it's all about going one or two steps further next term.
WARRINGTON TOWN: 1 Tony Thompson 2 Declan Walker 3 Andy White 4 Tom Hannigan (15 Mitch Duggan 79) 5 Evan Gumbs 6 Matty McDonald 7 Connor Woods (16 Stefan Mols 78) 8 Sean Williams 9 Josh Amis (12 Jordan Buckley 84) 10 Bohan Dixon 11 Luke Duffy Other subs: 14 Isaac Buckley-Ricketts 17 Tom Warren
MATLOCK TOWN: 1 Saul Deeney 2 Jamie Sharman 3 Robbie McNicholas 4 Archie White (14 Brad Abbott 46) 5 Ioan Evans 6 Dan Bradley 7 Alex Byrne 8 Adam Yates 9 Reece Styche 10 Karl Demidh (12 Alex Duhameau 82) 11 John Johnston (15 Ethan Cartwright 46) Other subs: 16 Harry Wakefield 17 Jim Pollard
REFEREE: Oliver Noonan (Manchester) ATTENDANCE: 1897 BEST GLADIATOR: Saul Deeney