Weekly News - 15/7/20
Posted on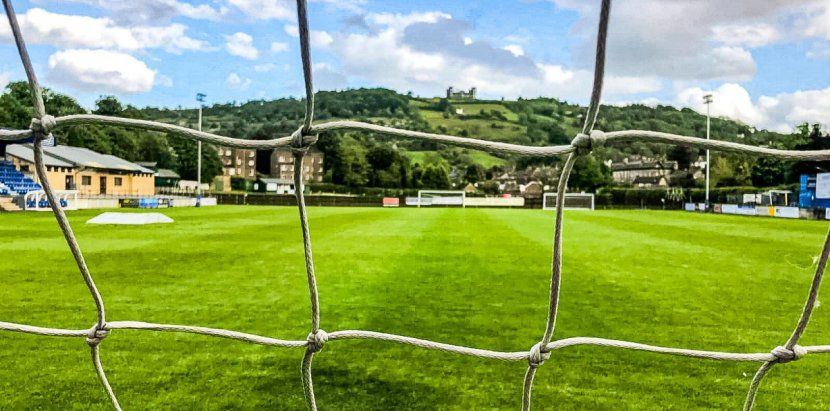 Central defenders Dwayne Wiley and Bailey Gooda head the list of departures from the Proctor Cars Stadium as manager Paul Phillips reshapes his Matlock Town squad.
For Wiley it is a step upwards with him set to join an unnamed club from a higher division while Gooda is expected to begin a second stint at Scarborough Athletic.
Also moving on are strikers Luke Hinsley who will team up at Grantham with his former manager at Buxton, Martin MacIntosh, while Dan Turner, who scored in his only appearance as a substitute in Matlock's final game of the null and void 2019/20 season at Warrington, has joined Hednesford Town. Scott Sephton, who linked up with Matlock just as the Covid 19 outbreak took hold has left without playing a single game for the Gladiators. Sephton arrived from Warrington but a change in his personal circumstances has seen him unable to agree terms with the Gladiators and he has joined Stalybridge Celtic, nearer to his home.
Wiley joined the Gladiators from Mickleover Sports in the summer of 2016/17 and went on to make 185 appearances scoring eight times. Gooda joined Matlock last October from Hyde United to link up again with former manager Steve Kittrick who was his boss at Scarborough. Hinsley has had two spells at Matlock and ironically made his October 2018, scoring a hat-trick as Matlock trounced Grantham 7-0.
"I wanted them all to come back but they've decided to take up offers elsewhere, that's football" said Phillips.
"Dwayne wants to give it a go in a higher league which is perfectly understandable, Bailey and Luke want a fresh challenge. Luke's signed for Hednesford which is local for him, and Scott's gone to Stalybridge to fit in with his commitments at home. He wanted a bit more money but I wasn't prepared to pay it. They all go with our best wishes for the future."
Wingers Piteu Crouz and Sam Scrivens, midfielder Luke Dean, full back Ben Gordon and goalkeeper Kyle Trenery have all left the club.
Top scorer Marcus Marshall joined Basford United in March while player/assistant boss Brian Wilson is taking some time off from football.
Phillips though has been busy bringing ten players through the entrance door at the Proctor Cars Stadium thus far.
Full Backs Declan Walker and Reece Kendall, central defenders Sam Egerton and Ryan Qualter, midfielders Callum Chippendale and Mark Lees, winger Callum Dolan and forwards Kade Coppin, Sefton Gonzales and Liam Hughes are the new faces.

-----------------------------------------

This time last year, Matlock Town had been back in training for the 2019/20 season for a couple of weeks, had played their opening pre-season friendlies against Burton Albion and Chesterfield and were preparing for their third warm up game at Frickley.
The NPL had announced the fixture list for the months ahead and it was all systems go.
This year, Matlock like everyone else, are left in limbo after the Covid-19 outbreak curtailed the 2019/20 campaign in March, the Football Association ruling the season to be null and void.
Now with restrictions being gradually eased, there is talk of a September start to the new campaign. Matlock boss Paul Phillips is currently making his plans with this in mind.
"As things stand we're looking at stepping up the training routine on July 25th and then playing some pre season friendlies after that. I'm wanting the lads to have at least four good sessions before we play games else it's counter-productive with players picking up injuries. But we can't firm up the friendlies at present until we get that start date and hopefully we'll hear something soon."
The Matlock players have had some informal training get togethers, important with ten new faces at the Proctor Cars Stadium entrance door so far, but soon the serious stuff will start.
"I don't want to step things up too early for we don't want burn-out" Phillips explained. "That's why I'm anxious to know a start date for the League. It's been a long break and a tough time for a lot of people but we're all looking forward to getting back to playing football matches again."
The Matlock boss thanked the fans who had sponsored both himself and members of the playing squad for the coming season.
Eight players and Phillips himself have so far been backed by the fans.
"It's tremendous and I'd like to thank everyone who's sponsored any of us for their support" Phillips added.

Ian Richardson