Weekly News - 26/8/20
Posted on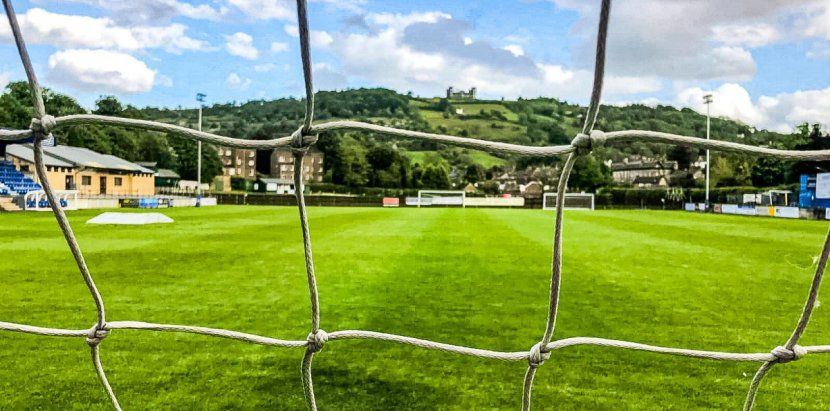 Matlock Town boss Paul Phillips has released striker Braulio Maeico as he fine tunes his troops in preparation for the new season.
Maeico was with Glossop North End last season and Phillips had high hopes that he could replicate the form he produced for the Hillmen in the NPL South East Division in the NPL's top tier at Matlock.
"We've had a good think about things and we feel it may be better for him to try and get in at another club" Phillips explained.
"It's only right that we make the decision now in fairness to the player to give him the opportunity and time to find another club."
Maeico is the second attacker to depart from the club with the much travelled Sefton Gonzales leaving without kicking a ball for the Gladiators after joining the Gladiators from South Shields.
Gonzales has since joined Ramsbottom United. Gonzales looked to be the striker Phillips and Matlock were looking for, tall strong and quick, but Phillips says that Gonzales failed to show the required commitment to stay on at the Proctor Cars Stadium.
"No one player is bigger than the club. We set certain criteria for new and existing players to meet throughout the summer and early pre-season. Sefton and one or two others didn't want to abide by them so they along with Sefton have gone, We wish them well and hope they find a team who tolerate standards we won't accept at this club."
Phillips is looking at striking reinforcements but insists that "it is not a major priority at the present time."
A trialist has scored in each of Matlock's last two pre-season games, the 3-0 win at Clipstone and then in the 8-1 win against local step six outfit Wirksworth Ivanhoe last Friday.
"It's been good so far but now we're starting to narrow down the squad and people will have more minutes. It's now a matter of settling things down so that everyone knows their jobs ahead of our first competitive game on 12 September."
That game is an FA Cup Preliminary Round tie away at either Bewdley Town or OJM Black Country who both play in the West Midlands Regional League. It is a big banana skin for the Gladiators who have regularly slipped out of the FA Cup to lower league opposition over the years, the defeat at Haughmond two seasons ago being a prime example.
"It's strange having an FA Cup tie as our first game but these are strange times" said Phillips. "Whoever we play will have our utmost respect, we'll take a look at them. It's an away draw and also it'll be their cup final so I'll be looking for us to be as professional as we've been in the last few weeks on the day to come through the tie."
Non league clubs at Matlock's level and below got the green light to admit fans to their grounds from the government last week, albeit with a reduced capacity, a decision that pleased Phillips who had labelled the original decision to ban fans as farcical.
"A lot of people put pressure on the authorities, it upset me when two hundred odd people were allowed inside to watch the World Snooker Final yet clubs at our level couldn't have a similar number watching their games. It's good for everyone and it feels as if normality is returning."
Matlock were hoping to admit fans for the first time on Tuesday night against Sheffield FC but Storm Francis thwarted these hopes. The Gladiators quickly arranged for North West Counties League Maine Road FC to come to the Proctor Cars Stadium on Wednesday with Sheffield unavailable on that night. Sheffield will now visit next Tuesday (1 September ) with a 7.30 pm kick off. From 31 August Matlock can cater for crowds up to 600, (300 prior to then), the 600 figure being 30% of the minimum ground capacity for clubs at Step 3 in the non-league pyramid.
Supporters can still pay at the turnstile on the day but with the reduced capacity, Matlock are issuing tickets for home games available at the Club Shop and soon hope to offer an online option for fans to purchase tickets. Fans who bought tickets for the postponed Sheffield game can use them on the rearranged date or claim a refund at the club shop on production of their ticket should they be unable to attend on the new date.
Winger Craig King was expected to make his long awaited return to action against Maine Road following eighteen months on the sidelines with an ACL operation. Phillips says it will be like having a new signing.
"Kingy will play some part, the physio says he's ready, he's joined in everything at training, now it's a matter of getting him on the pitch, getting some minutes in him. He's fit and raring to go, it's now the mental side of it with that first tackle, but I'm sure he'll come through it with flying colours."
Matlock travel to Trafford on Friday to face the NPL North West Division outfit in another pre season game. They are on their travels again on Saturday week with probably their toughest test to date against last season's Southern League Central Premier Division title chasers Tamworth.
The new NPL season is scheduled to commence on Saturday 19 September, the fixture list for the campaign is expected to be made public within the next week.
Ian Richardson