Home // First Team Fixtures & Results
Bamber Bridge vs Matlock Town FC
Attendance:
326
Referee:
Jordan Crossley (Littleborough)
Date:
21 December 2019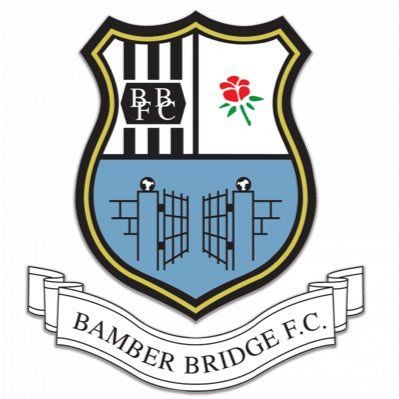 Bamber Bridge
1
FT
Sir Tom Finney Stadium, Irongate
Northern Premier League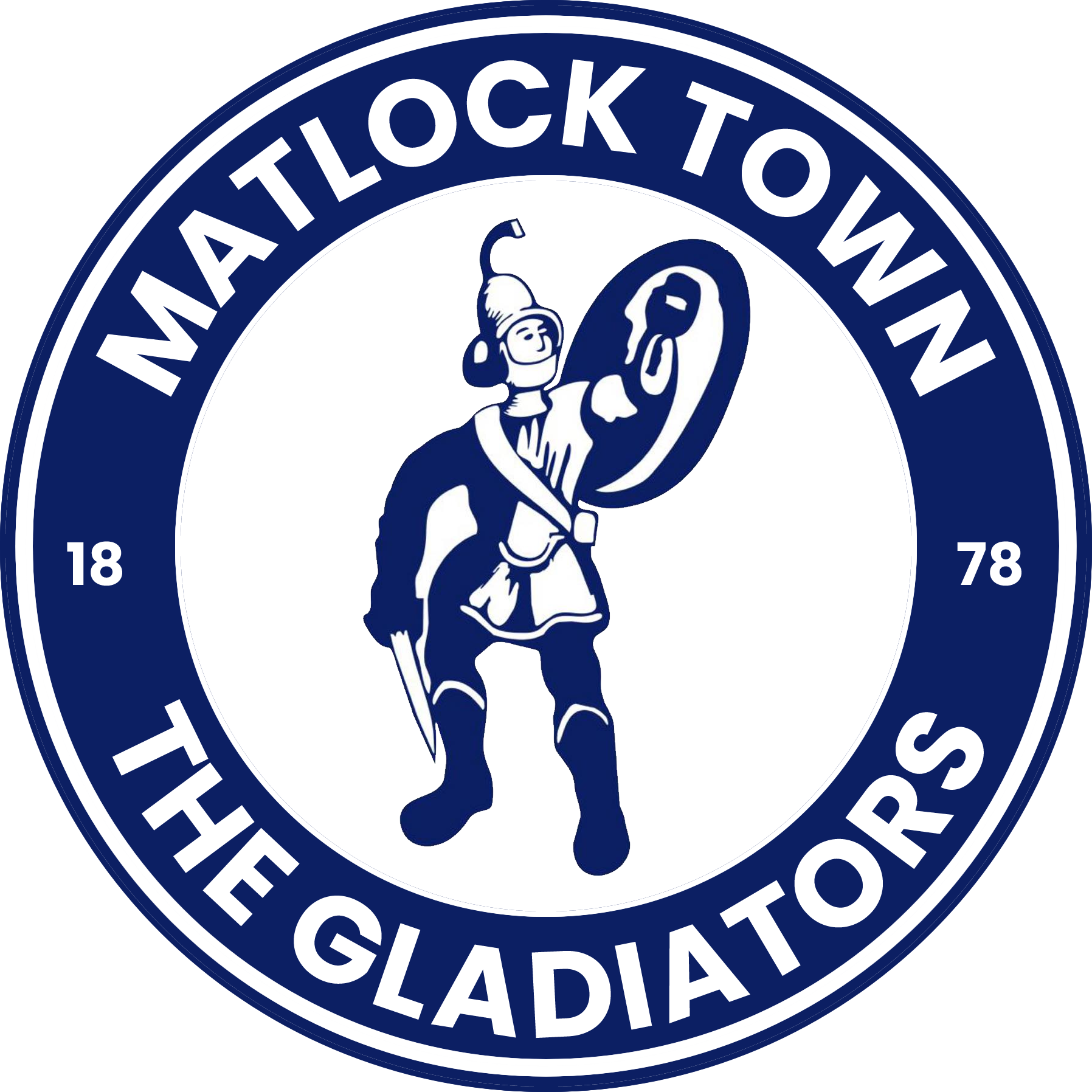 Matlock Town FC
2
Match Report
Bamber Bridge 1-2 Matlock Town
Matlock finished off a good week in Lancashire with victory in this six pointer at Irongate to follow up their marvellous FA Trophy replay win at Chorley on Tuesday, just six miles down the M61.
Marcus Marshall shot Matlock ahead in the 19th minute before Alistair Waddecarr equalised a minute before the interval. But substitute Dan Bramall struck gold with twenty minutes remaining to make it a happy return journey to Derbyshire for the blue shirted visitors.
The Gladiators named an unchanged first fourteen on the team sheet with Piteu Crouz being added to the squad list. Brig were also unchanged after a fine 1-0 win at Whitby seven days earlier.
This was a massive three points for Matlock with Bamber on the same number of points as the Gladiators but having played four games more. It was the visitors' first league win since October 12 although cup fixtures have dominated the Gladiators calendar since.
"This will be a tough one" said Gladiators boss Steve Kittrick beforehand, mindful of possible fatigue in the Town line up after the 120 minutes plus the penalty shoot out at Chorley.
He was not far wrong although as at Chorley, Matlock found inner reserves of strength and determination as the game reached its climax. This, coupled with some determined defending, especially in the early part of the second half when central defenders Bailey Gooda and Dwayne Wiley were again immense, paved the way to the win.
It was new Brig boss Jamie Milligan's first home game in charge and clearly the instructions to his troops were to make Matlock chase hard by good spells of possession football after the Gladiators' huge efforts in midweek.
The hosts began well without troubling goalkeeper Dan Wallis, a Joe Booth volley flashing wide while Chris Marlow glanced a header harmlessly past Wallis' right hand post.
At the other end Luke Dean's shot was charged down before Luke Hinsley's header from a Spencer Harris cross narrowly cleared the bar. Chib Chilaka went similarly close with a header before the Gladiators took the lead after 19 minutes.
Bamber yet again attempted to build from the back but an alert MARCUS MARSHALL was quick to rob Adam Sumner who had taken goalkeeper Dan Roccia's throw to drive into the box and slip a fine finish into the bottom corner.
Waddecarr turned on the edge of the box only to shoot at Wallis as Brig sought an equaliser. Dan Wisdom was offered too much space in midfield as he found Chris Marlow on the left whose shot was deflected over the bar. Sumner's free kick from twenty yards was a wasted effort as it was ballooned over the bar after Joe Booth was brought down.
But with a minute of the opening half remaining, Matlock were pegged back. The Gladiators switched off as Marlow skipped past his marker to lay a short pass inside for WADDECARR to
drive low into the far corner from fifteen yards. There was still time for Willis to hold a long range effort from Chris Churchman and there to be a scramble on the edge of the Matlock six yard box before the half time whistle.
It was Brig with the first chance of the second half, Waddecarr showing great balance to beat two visiting defenders before shooting wide.
Shortly afterwards Bramall replaced Chilaka and after a physically tough week, they sensibly used all permitted three substitutes as the game wore on.
Wisdom met a Marlow cross to fire inches past the post as Bamber maintained the pressure which was eased when Tomas Poole surged forward to shoot from distance, Roccia having to unconvincingly beat the shot away as the ball swerved towards him.
After Marlow fired wide, Matlock reacted in the best possible fashion with the 70th minute winner which was against the run of the play. Marshall slipped through the speedy BRAMALL and although his shot hit Roccia, the ball looped up to bounce against the bar and drop in with Bramall in any case following up to make sure.
Wallis produced a good save to deny Booth before Matlock's swift counter attacking style could and should have brought them further joy. Substitute Piteu Crouz was clear down the centre but pushed his shot inches wide with only Roccia to beat before there were two more opportunities at the death.
Roccia did well to push out Bramall's shot while the third Gladiators substitute James Tague fired wide of the near post after being unselfishly set up by Marshall.
Matlock comfortably saw out the five and a half minutes added by referee Jordan Crossley to earn three precious points.
BAMBER BRIDGE: 1 Danny Roccia 2 Callum Spooner 3 Adam Sumner (12 Richie Allen 63) 4 Matt Lawlor 5 Kieran Charnock 6 Chris Churchman (15 Rowan Roache 63) 7 Alistair Waddecarr 8 Dan Wisdom 9 Matthew Dudley (16 Sheldon Green 79) 10 Joe Booth 11 Chris Marlow Other subs: 14 Danny Forbes 17 Matthew Thomson
MATLOCK TOWN: 1 Dan Wallis 2 Spencer Harris 3 Ben Gordon 4 Luke Dean (16 Piteu Crouz 71) 5 Bailey Gooda 6 Dwayne Wiley 7 Luke Hinsley (14 James Tague 80) 8 Jordan Sinnott 9 Chib Chilaka (12 Dan Bramall 55) 10 Marcus Marshall 11 Tomas Poole Other sub: 15 Ben Morris
REFEREE: Jordan Crossley (Littleborough) ATTENDANCE: 326 BEST GLADIATOR: Dwayne Wiley