Home // First Team Fixtures & Results
Basford United vs Matlock Town FC
Attendance:
463
Referee:
Harry Jones (Belper)
Date:
09 April 2022
Basford United
0
FT
Greenwich Avenue
Northern Premier League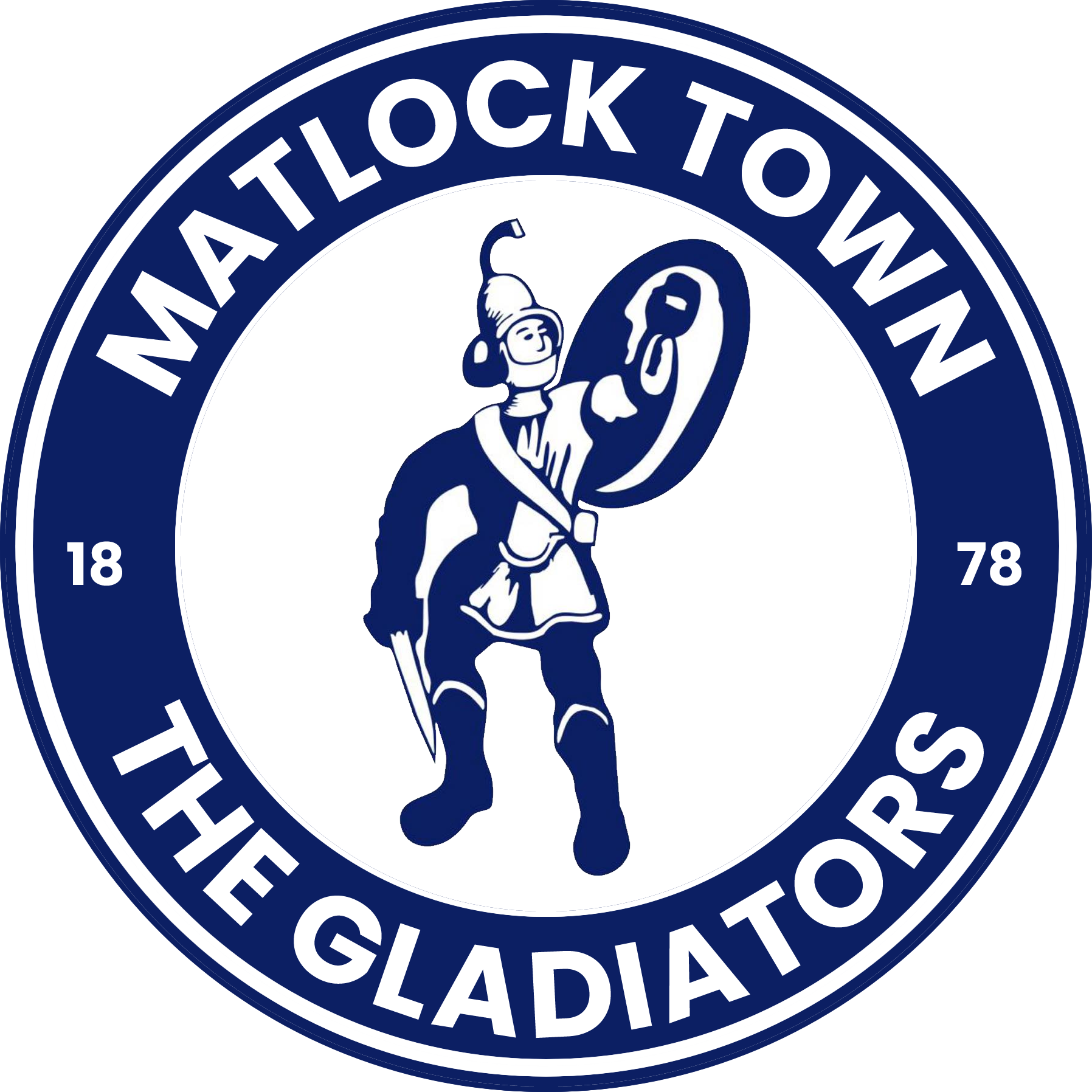 Matlock Town FC
1
Match Report
Basford United 0-1 Matlock Town
Jesurun Uchegbulam struck the decisive blow nine minutes from time to give Matlock Town three precious points in the race for the play-offs and maintain third spot in the league.
The goal proved to be extra valuable with results from elsewhere generally going Matlock's way with Scarborough and Warrington both being held to draws and Whitby beaten at Radcliffe.
It was a tense game that generally lacked quality but Matlock will not be too bothered about that, It's results that matter now and for the Gladiators it was a fourth clean sheet in a row.
With Callum Chippendale ruled out through injury, Danny Greenfield came into the midfield with former Basford player Terry Hawkridge also starting on familiar Nottingham territory. Basford's squad included a number of former Gladiators with Brad Gascoigne, Lirak Hasani and Callum Chettle in the starting eleven and Ryan Wilson and Kane Richards on the bench.
Basford, like Matlock were desperate for a win and a goal. Lying in twentieth spot they had gone three games without finding the net.
Veteran striker Liam Hearn looked to resolve the conundrum early on with a twenty five yards shot that flew over the bar but it was Matlock who made the brighter start. Liam Hughes had a sniff of a chance only to be blocked out by Lewis Carr and they might have been in front on 7 minutes when Alex Byrne crossed from the right and Reece Kendall's header from close range was brilliantly bundled away by goalkeeper Kieran Preston.
Ryan Qualter, playing through gritted teeth with a back injury, and Ioan Evans were both immense at the heart of the Matlock back four limiting the scoring opportunities for the home side. It took a good block from Qualter to cut out a Basford counter attack after Matlock had threatened through Uchegbulam who pulled his shot comfortably wide on 22 minutes. The Matlock defence again produced a telling block to keep out a fierce strike from just inside the penalty box by Gascoigne.
After Kendall flicked another attempt wide there was an almighty goal-line scramble at the Basford end as the first half ticked into added time, when Basford struggled to clear a Byrne flag kick. Evans had an effort knocked off the line with a shout for hand ball ion the melee which the hosts survived-just!
Wanting to capitalise on that escape, Basford looked for the opener in the early stages after the interval, Chettle's well hit drive curled past a post and after Matlock had responded by pushing the hosts back without creating anything of substance, save for a Kendall shot which was high and wide. Basford broke suddenly and Evans producing a marvellous challenge on Courey Grantham who had linked up well with Hearn to produce the chance.
But Matlock and Uchegbulam had a gilt edged chance to take a 67th minute lead. Racing clear of a static Basford defence which had been caught square by Byrne's long pass, he had only Preston to beat in a one on one but the goalkeeper kept his nerve superbly to block Uchegbulam's shot and thoughts were turning towards a fourth successive scoreless draw.
But Matlock kept on battling and their perseverance won the day.
Kendall headed too high from a fine cross on the right by Byrne in the 75th minute but six minutes later came the crucial match winning moment when UCHEGBULAM burst through from the left and this time he had nerves of steel to comfortably tuck his shot under Preston with the ball nestling in the bottom far corner much to the delight of the 150 plus Matlock fans who had made the trip. It was Uchegbulam's ninth goal of the season.
But Matlock needed Joe Young to ensure they kept the three points tipping over from substitute Tyreace Palmer just two minutes after the goal.
Basford did their utmost to retrieve the situation but the Matlock defence and for that matter, the whole team, were in no mood to be breached. There were no clear cut chances, a tame header which dropped over the bar from Grantham being about the nearest they came to troubling the Gladiators who on the balance of play deserved their victory and a league double over the hosts.
BASFORD UNITED: 1 Kieran Preston 2 Owen Betts 3 Jordan Helliwell (16 Ryan Wilson 46) 4 Dom Roma 5 Brad Gascoigne 6 Lewis Carr (15 Tyreace Palmer 82) 7 Lirak Hasani 8 Declan Dunn 9 Liam Hearn 10 Courey Grantham 11 Callum Chettle (12 Wayne Thornhill 61) Other subs: 14 Kane Richards 17 Gianni Musson
MATLOCK TOWN: 1 Joe Young 2 Adam Yates 3 Reece Kendall 4 Ioan Evans 5 Ryan Qualter 6 Mark Lees 7 Alex Byrne 8 Danny Greenfield (14 Luke Daly 65) 9 Liam Hughes 10 Terry Hawkridge (16 Osebi Abadaki 56) 11 Jesurun Uchegbulam (12 Ross Hannah 90) Other subs: 15 Jamie Sharman 17 Adam Blakeley
REFEREE: Harry Jones (Belper) ATTENDANCE: 463 BEST GLADIATOR: Ioan Evans