Home // First Team Fixtures & Results
Matlock Town FC vs South Shields
Attendance:
530
Referee:
Mark Reeves (Oldham)
Date:
15 September 2018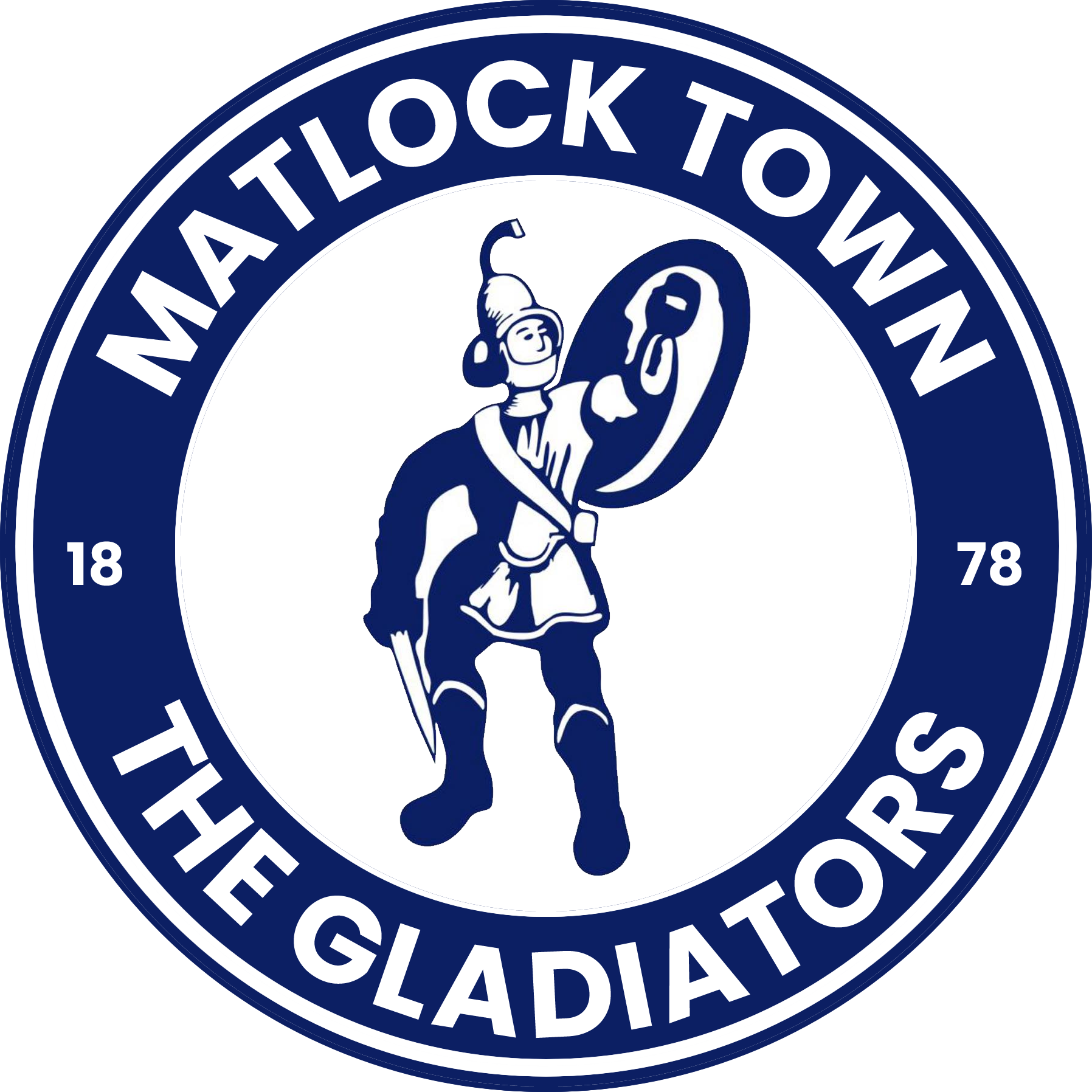 Matlock Town FC
0
FT
The Proctor Cars Stadium
Northern Premier League
South Shields
3
Match Report
MATLOCK TOWN 0-3 SOUTH SHIELDS
Probably only the wildest optimist among Matlock fans would have expected the quick fix as title favourites South Shields came to town on Saturday to begin the Dave Frecklington era.
Frecklington had to leave assistants Terry Fleming and Chris Rawlinson in charge due to a pre arranged appointment prior to him being named as Matlock's new boss on Wednesday.. Four new signings were in the side, one a familiar name as Cleveland Taylor returned to captain the Gladiators. Central defender Lee Beevers, with extensive Football League experience was another debutant having joined from King's Lynn while defender Taron Hare from Stamford and midfielder Tom Davie from Cleethorpes were also included in the starting eleven.
Shields had won their last four league games, Matlock had lost theirs, so a win for the visitors looked odds on.But for thirty nine minutes, the Gladiators gave as good as thy received in a tightly contested affair in which clear cut chances were few and far between.
Craig Westcarr's 12th minute header drifted wide and a fiercely struck twenty yard drive from Davie in the 31st minute met a similar fate. Four minutes later Jamie Jackson did well to win back possession only to trip up as he was about to shoot.
Shields had a 14th minute free kick blocked with Dillon Morse volleying the loose ball over the bar, the visitors then losing midfielder Robert Briggs through injury after a foul which saw Taylor pick up a yellow card.
Briggs' replacement, Joachin Urgene-Mouanda, took a hold on the midfield being the game's outstanding player with a terrific workrate and a range of silky passing.
Craig Finnigan sliced wide at the far post in the 37th minute before the visitors hit Town with two goals in three minutes.
Shields attacked through the centre with Mouanda surging forward to feed David Foley, Walton being unable to hold Foley's low drive and the alert GAVIN COGDON was there in a flash to slot home. Then a lofted pass into the Gladiators penalty box from Jon Shaw saw JOSH GILLIES with too much space and he calmly slid a low finish into the corner.
Westcarr drove wide from the edge of the box as the half concluded with Matlock staring defeat firmly in the face again.
A couple of promising Matlock attacks fizzled out early in the second period before a third South Shields goal on 56 minutes removed any lingering doubt, if there was any, that the points would go to Tyneside.
Gillies broke on the left and again a low ball into the mix caused Walton problems and with neither goalkeeper nor defenders managing to deal effectively with it, FOLEY scrambled the ball home from close range.
Shields were content to keep Matlock at bay by possession football, the hosts only managing a pair of half chances through a Jan Yeomans header which dropped wide and a shot by Taylor that was comfortably off target.
Walton dived to his right to tip away a sizzling 74th minute effort by Morse and somehow Matlock survived a scramble deep in their penalty box shortly afterwards.
Frecklington clearly has a lot of hard work ahead but there was encouragement from much of the first half when Matlock matched their high flying opponents and did not deserve to be two goals behind at the break. But then it became more of a damage limitation exercise. Matlock kept their shape without suggesting a recovery was on. It was clearly not the day to pass judgement on anything or anyone, given the influx of new players, the time at the management's disposal and the quality of the opposition.
MATLOCK TOWN: 1 Richard Walton 2 Taron Hare 3 Jake Green 4 Cleveland Taylor 5 Lee Beevers 6 Jan Yeomans 7 Marcus Marshall (12 Ted Cribley 77) 8 Adam Smith 9 Craig Westcarr 10 Jamie Jackson (16 Kieren Watson 68) 11 Tom Davie (14 Alex Hurst 85) Other subs: 15 Harry Vince 18 Jordan Pierrepont
SOUTH SHIELDS: 1 Liam Connell 2 Christopher Hunter (12 Gary Brown 78) 3 Blair Adams 4 Jon Shaw 5 Dillon Morse 6 Philip Turnbull 7 Josh Gillies 8 Robert Briggs (18 Joachin Urgene-Mouanda 24) 9 Gavin Cogdon (16 Daniel Wright 62) 10 Carl Finnigan 11 David Foley Other subs: 3 Brendan Pearson 14 Darren Lough
REFEREE: Mark Reeves (Oldham) ATTENDANCE: 530 BEST GLADIATOR: Cleveland Taylor