Home // First Team Fixtures & Results
Matlock Town FC vs Hyde United
Attendance:
448
Referee:
Jonathan Maskery (Stoke-On-Trent)
Date:
06 October 2018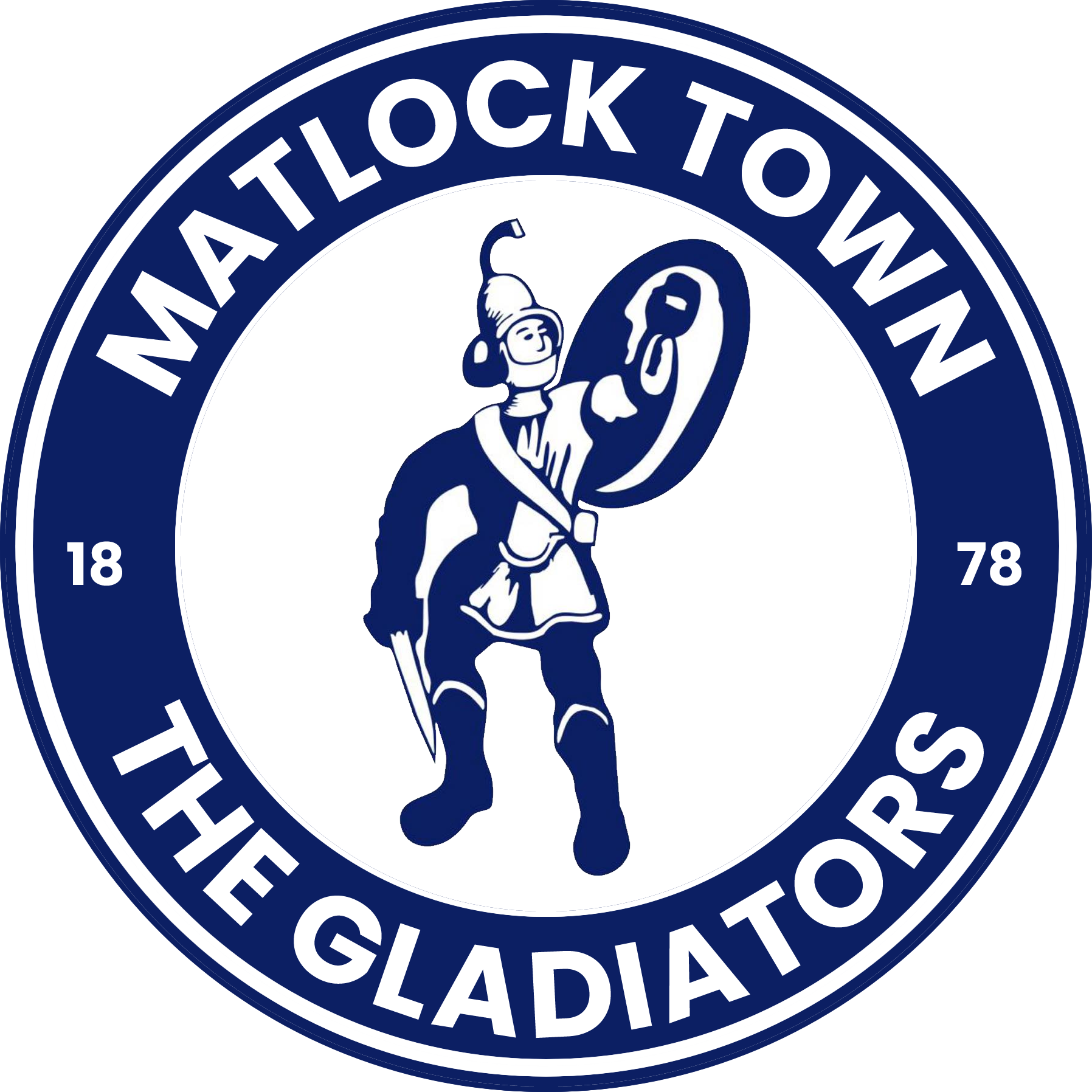 Matlock Town FC
0
FT
The Proctor Cars Stadium
Northern Premier League
Hyde United
0
Match Report
Matlock Town 0-0 Hyde United
Matlock, with the worst defensive record and Hyde, one of the lowest scorers so far in the Premier Division battled out a scoreless draw at the Proctor Cars Stadium in front of an encouraging 448 crowd.
The Gladiators were the more dangerous side and will possibly reflecting on two points dropped after a largely dominant opening half when they hit the bar and had three other reasonable chances to break the deadlock. After the interval Hyde looked more threatening than they had in the first half as Matlock's chances dried up somewhat but the tough and well organised visiting defence stood firm.
Matlock made two changes from the side which had won at North Ferriby in midweek, Lee Beevers replacing the injured Dwayne Wiley and Jake Green coming in for Jordan Chapell on the right flank. Chapell was originally named as a substitute but broke down in the warm up so Jamie Jackson wore the number fourteen shirt. There was a big boost for Town fans with Adam Yates also named on the bench and he got his chance when Taron Hare was helped off in the 44th minute.
Before the game there was a great tribute to former defender Alan Lukasik, the players and crowd taking part in a minute's applause for a popular player who made 509 Matlock appearances and sadly died recently.
Matlock, unusually attacking the cricket end in the opening half, pushed Hyde back almost immediately but it was ten minutes before they created a chance when Craig King, on his home debut, fired against goalkeeper Peter Crook after Marcus Marshall had fed him out on the left.
Matlock's best chance came just two minutes later as Marshall sprinted down the right on to a long ball from Hare to cross low for Craig Westcarr who slammed his ten yard shot against the bar.
Most of the game was being played in Hyde territory, the Tigers not being able to show their teeth attacking wise, their only meaningful foray forwards in the first half being a break down the left early on which saw Luke Porritt's cross bounce harmlessly across the Gladiators six yard area.
Crook held a Westcarr free kick at the second attempt before Hare's long throw was flicked on for King to head at Crook.
Nathan Whitehead was busy in Matlock's engine room, looking much fitter than during a largely unsuccessful spell with the Gladiators last season and his 34th minute strike from the edge of the box was charged down by the massed ranks of the Hyde defence for an unproductive corner.
Crook was equal to another Westcarr free kick in the opening minute of the second half, Hyde replying quickly but Porritt drove far too high over the bar from the edge of the box.
It was easy to see why Hyde had managed just eight goals in ten games but had only conceded ten.
Hyde's Kyle Brownhill and Matlock's King were booked in quick succession for late challenges, King's resulting in Ross Durrant gathering Tom Pratt's shot after his initial strike had been blocked.
Marshall and Westcarr combined sweetly down the right on 58 minutes, and it needed a brave dive at Marshall's feet from Crook to prevent Marshall from tucking home Westcarr's low cross.
A tame finish from Westcarr from King's assist gave Crook an easy save as Matlock's attacks had lost their earlier intensity. Hyde though had no penetration coming forward, their best hope of a goal coming from a set piece, Matlock defending these with an authority not evident in preceeding games.
John McCombe's stoppage time header dropped wide from a free kick, while Matlock's late opportunity to gain the extra two points had arrived a minute earlier Jackson firing at Crook after a bout of head tennis on the edge of the box.
The Gladiators had to settle for a point, three would have taken them out of the bottom three. They overcame their recent nemesis of conceding around the 38th minute in a much improved defensive display with club captain Yates getting through the game despite receiving a bloody nose when defending a 74th minute centre. It was a more solid Matlock display, they just needed to have converted one of their first half chances to make the day a perfect one.
MATLOCK TOWN: 1 Ross Durrant 2 Taron Hare (15 Adam Yates 44) 3 Tom Davie 4 Cleveland Taylor 5 Lee Beevers 6 Brad Beatson 7 Jake Green 8 Nathan Whitehead 9 Craig Westcarr (14 Jamie Jackson 88) 10 Marcus Marshall 11 Craig King Other subs: 12 Harry Vince 16 Alex Hurst 17 Billy Whitehead
HYDE UNITED: 1 Peter Crook 2 Kyle Harrison 3 Kyle Brownhill 4 Matthew Hughes (15 Chib Chilaka 46) 5 Jogn McCombe 6 Jordan Fagbola 7 Ross Daly 8 Janni Lipka 9 Tom Greaves (12 David Brown 83) 10 Tom Pratt 11 Luke Porritt Other subs: 14 James Hodges 16 Gavin Rothery 17 Nicholas Platt
REFEREE: Jonathan Maskery (Stoke-on-Trent) ATTENDANCE: 448 BEST GLADIATOR: Nathan Whitehead