Home // First Team Fixtures & Results
Basford United vs Matlock Town FC
Attendance:
212
Referee:
Richie Watkins (Nuneaton)
Date:
29 October 2018
Basford United
1
FT
Greenwich Avenue
Northern Premier League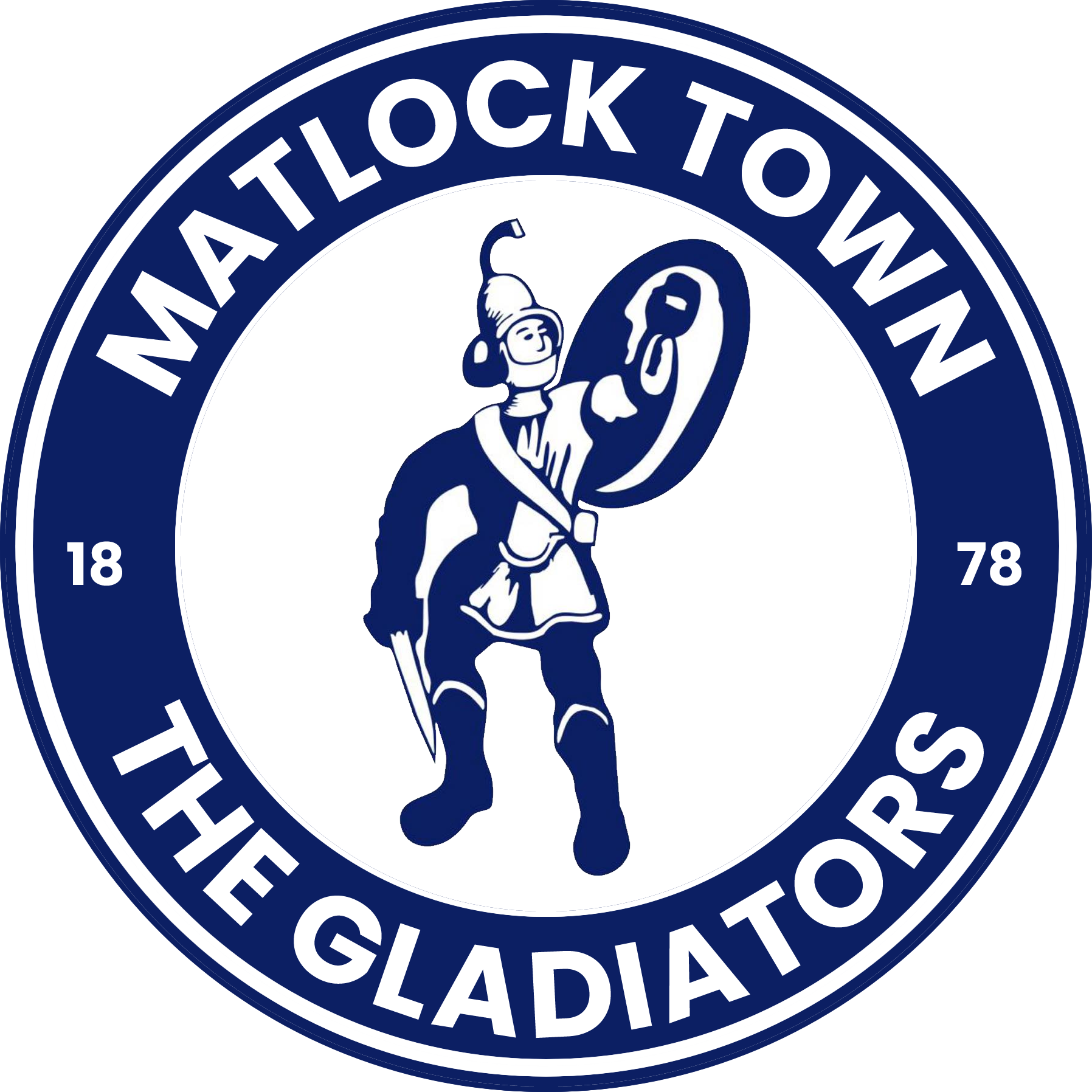 Matlock Town FC
0
Match Report
Basford United 1-0 Matlock Town
For the second time in three days, Matlock unluckily made an exit from a cup competition in which they were the better side.
This time on Monday, a makeshift line up suffered the same scoreline in the Integro Cup at Greenwich Avenue as a less injury affected side had done in the FA Trophy at St Neots on Saturday.
The main pre match talk was the Gladiators signing on 45 years old assistant manager Terry Fleming, the former Coventry City, Cambridge United and Lincoln City midfielder and he became the oldest player in the club's history to play a competitive fixture. At the other end of the scale seventeen years old Ethan Knowles made a full debut and Nathan Clarke and Alex Phillipson, aged sixteen and seventeen respectively were on the substitutes bench. Clarke would replace Fleming in the 69th minute while Ashton Hall, eighteen on Sunday and man of the match at St Neots, continued in central defence. Jordan Pierrepont replaced Ross Durrant in goal.
Basford had beaten Matlock 6-0 in the league seven weeks ago, a repeat scoreline was never on the cards.
Although the hosts rested some players, it was still a line up with plenty of NPL experience but it was one of their youngsters, new signing Zak Goodson, signed from Long Eaton, who would net the winner in the 44th minute.
For Matlock it was a tale of a lack of a final product, caused by a combination of wayward finishing and misfortune in front of goal. The Gladiators created three times the amount of chances fashioned by the hosts but could not find the goal which would have brought about a penalty shoot out at the end of ninety minutes. However, a shoot out should not have been necessary as Matlock ought to have made their pressure count.
Matlock began brightly and after Pierrepont held a shot from Goodson, Matlock broke forward with Knowles being prominent on the right, his centre being smacked narrowly too high by Luke Hinsley from twenty yards. Then a well struck volley from Nathan Whitehead suffered the exact same fate before Brad Beatson's header was again inches too high from a corner..
Pierrepont comfortably held another Goodson effort but Matlock looked the more dangerous and on 18 minutes Hinsley was twice unlucky, a great block from Lewis Carr denying his initial shot before goalkeeper Richard Stainsby was down swiftly to superbly keep out his follow up after great approach play by Jordan Chapell on the left. Beatson glanced his header wide from the resulting corner.
Hinsley met a Harry Vince free kick ahead of Stainsby, his header flashing narrowly wide as Matlock looked favourites to snatch the opening goal.
Basford's promising teenager Kole Lambert was stretchered off after an innocuous clash in midfield to halt proceedings on a chilly night. Chapell weaved a path from the left only for Stainsby to beat away his low shot, so it was against the run of the play when GOODSON headed a James Reid centre past Pierrepont to give Basford an undeserved lead. The half ended with again Stainsby being in the thick of the action as he clawed a Nathan Whitehead header over the bar.
It was much the same story after the interval, with Stainsby being fortunate to keep his goal intact as he failed to gather Chapell's cross from the left, Whitehead following up with a shot which hit a defender on its way for another flag kick.
King came on for Knowles who had been lively on his debut, as Matlock sought a leveller. Stainsby again saved well from Chapell before in a rare moment of danger for the men in blue, Pierrepont held a deflected effort from Courey Grantham.
Matlock piled on the pressure, Stainsby again being the impregnable barrier. Chapell was again thwarted by the stopper and when Jake Green, switched to a more attacking role on the right, broke clear, his scuffed finish was unconvincing and saved comfortably by Stainsby. who soon afterwards dived to his left to turn aside a twenty five yarder from King. Chapell then looked to be impeded in the penalty box but stayed on his feet, the referee choosing not to point to the spot. If he had gone down, the decision might well have gone in Town's favour.
Hinsley nodded wide when well placed before on 89 minutes, Pierrepont was seriously extended for the only time in the game, spectacularly pushing Grantham's stinging drive over the bar from Reid's free kick on the left.
There was still time for Chapell to shoot wildly over the bar from ten yards as composure again was missing from the Gladiators at the vital moment.
A dominant display, markedly better than the one at St Neots, was not rewarded. Again the commitment could not be faulted and the youngsters that came in, plus veteran Fleming who deserves the utmost credit in his first game for two years, did not let Matlock down.
BASFORD UNITED: 1 Richard Stainsby 2 Shick Ndong 3 James Reid 4 Greg Tempest 5 Liam Bateman 6 Lewis Carr 7 Jack Thomas 8 Fernando Bell-Toxtle (14 Kamani Wilson 82) 9 Kole Lambert (15 Niall Hylton 32) 10 Courey Grantham 11 Zak Goodson Other subs: 12 Nathan Watson 16 Michael Leslie 17 Dennell Stokes
MATLOCK TOWN: 1 Jordan Pierrepont 2 Cleveland Taylor 3 Jake Green 4 Terry Fleming (15 Nathan Clarke 69) 5 Brad Beatson 6 Ashton Hall 7 Ethan Knowles (12 Craig King 57) 8 Nathan Whitehead 9 Luke Hinsley 10 Harry Vince 11 Jordan Chapell Other subs: 14 Craig Westcarr 16 Alex Phillipson 17 Ross Durrant
REFEREE: Richie Watkins (Nuneaton) ATTENDANCE: 212 BEST GLADIATOR: Nathan Whitehead