Home // First Team Fixtures & Results
South Shields vs Matlock Town FC
Attendance:
1119
Referee:
John Mulligan (Carlisle)
Date:
01 December 2018
South Shields
5
FT
1st Cloud Arena
Northern Premier League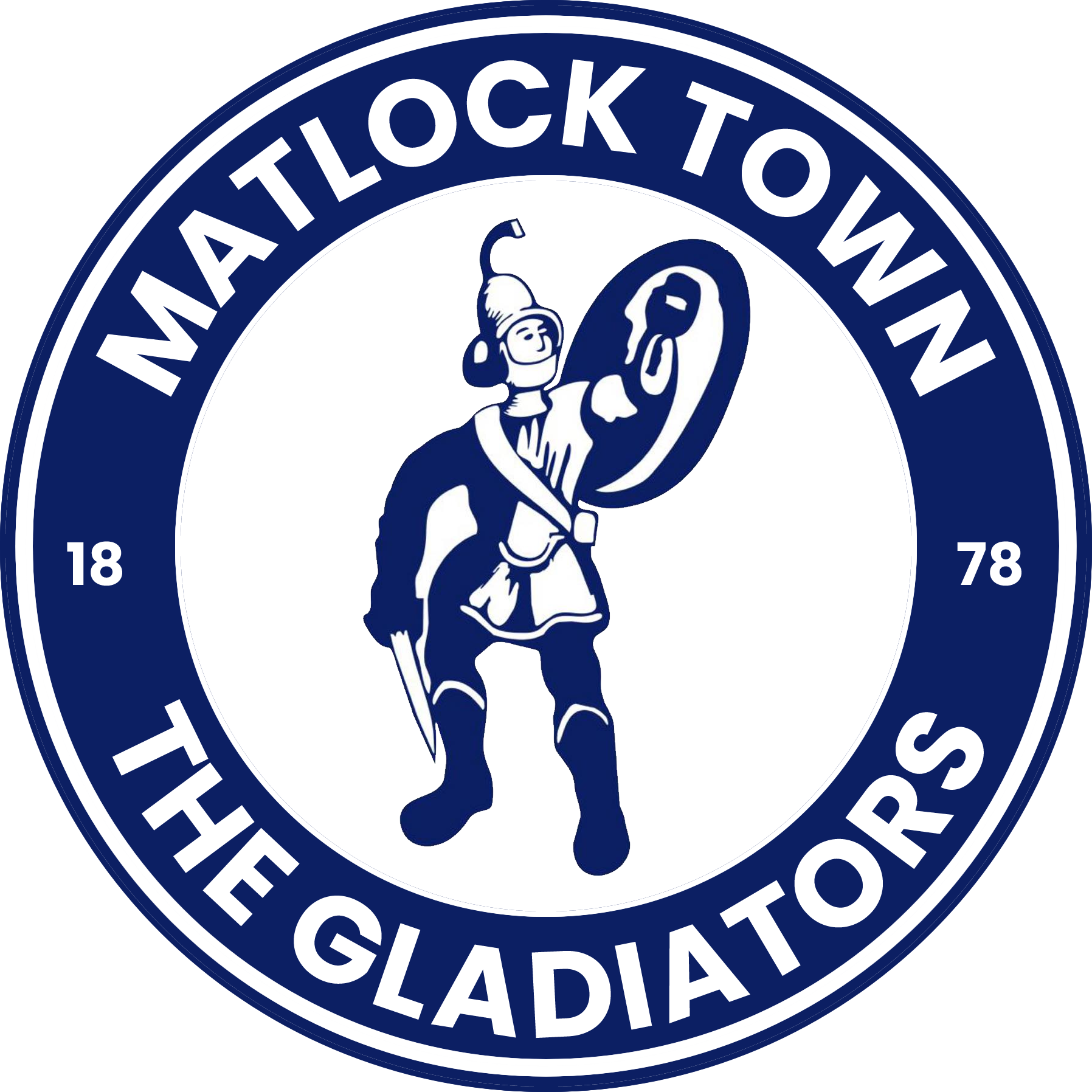 Matlock Town FC
0
Match Report
SOUTH SHIELDS 5-0 MATLOCK TOWN
Matlock Town's ten game unbeaten run came to a resounding halt as South Shields emphatically maintained their 100% home league record with this resounding win at Mariners Park on Saturday.
The Gladiators journeyed north as the division's most in form team but a three goal blast from the hosts inside the opening twenty seven minutes completely destroyed any hopes Matlock might have had of extending that sequence The object of the exercise then was damage limitation and Dave Frecklington and his men had no complaints with the outcome.
"No arguments today" he tweeted. "Beaten by the better team. Can never fault the @Matlock_Town boys workrate. Those GPS stats would've been off the richter scale.If they don't win the league then the game is corrupt!!! 3 hour trip home now, lovely jubbly"
Matlock ended up on the receiving end of a Shields performance that was a special one on their Jack Fada day when they remembered a ten years old avid supporter who died of a heart condition a year earlier, his mother passing away with the same diagnosis just a week afterwards. A minute's applause was held beforehand and the Shields players clearly wanted to make it a day to remember.
Those same players felt a sense of injustice having been knocked out of the FA Trophy in controversial circumstances at Stratford seven days earlier. Add all this to maintaining their unblemished one hundred per cent league record at Mariners Park, Matlock could feel they were in the wrong place at the wrong time.
Having gone a fortnight without a game, Matlock looked sluggish, but that was also down to Shields being ultra bright and incisive. The visitors were cut open at will by some magnificent football that would not looked out of place a few divisions higher.
Top scorer Craig Westcarr was recalled to the attack in place of Luke Hinsley as Matlock made one change to the starting line up that had beaten Stalybridge in their previous match. Recent injury victims Lee Beevers and Tom Davie joined Hinsley, Jamie Jackson and Ashton Hall on the bench.
Initially the signs were encouraging with a miscued effort from Craig King passing wide before an underhit knock back from Taron Hare put Ross Durrant in trouble, the goalkeeper's hurried clearance only finding Ursene Moanda whose twenty five yard lob narrowly cleared the bar.
But Shields opened the scoring in the 11th minute when Lee Mason bore down on goal down the left and rounded Durrant. His shot was cleared off the line but only as far as CARL FINNIGAN who whipped his shot into the top corner.
Soon afterwards a marvellous through pass from Mouanda was only slightly too far in front of Finnigan but fantastic approach play resulted in the hosts doubling their lead in the 21st minute. In a terrific move down the right, Mason drove low across the box for GAVIN COGDON to sweep home although some observers had it as a Dwayne Wiley own goal. The identity of the scorer did not matter, Shields were in almost full command and Matlock were looking down the barrel of a heavy defeat.
Mason shot too high but it was three for Shields on 27 minutes with this time there being no doubt that COGDON was the marksman, running on to a precision pass from Blair Adams that completely cut open Town's shell shocked defence once more. The chip past Durrant was inch perfect.
Most of the 1119 crowd was howling for action against Durrant who might have handled outside the box but thankfully for the Gladiators, a free kick went in their favour with Cogdon being penalised but Cogdon nearly made hay again when another flowing move saw Craig Baxter's centre intercepted before the Shields striker could profit.
A nightmare half for Matlock could have been worse as Bradley Beatson headed a Robert Briggs free kick over his own bar and a Briggs corner was headed against his own bar by a Town defender before Durrant, in discomfort from an earlier knock, saved superbly from Cogdon.
Matlock made a double change at the interval as Hall and Beevers replaced Wiley and Beatson, the only event to bring smiles to Matlock faces in that torrid opening half was the assistant slipping over when in full flow on the touchline!
But seven minutes after the restart there was more pain for Matlock as JON SHAW, who scored a last minute winner in an FA Trophy tie for Luton at Causeway Lane in December 2012, was left with a free header from a Briggs free kick to power the ball home for Shields' fourth.
A curled free kick from Westcarr was too high in brief respite for Matlock with Shields again breaking with devastating pace for Finnigan to shoot over the bar.
At last Matlock threatened a reply on 63 minutes when Westcarr stretched to divert a Beevers cross against a post before headers from both Michael Hollingsworth and Marcus Marshall dropped harmlessly wide.
Shields looked for more goals with an Adams centre being knocked clear and Mason twice going close before a strike from Craig Baxter was kept out by Durrant. Turnbull hit the sidenetting before terrible defending from Matlock allowed DAVID FOLEY all the time in the world to turn in a central position and fire past Durrant from a Briggs through pass with five minutes remaining.
Shields fully deserved both their win and margin of victory as despite there being only a one position difference in the table between the sides at the start, on the evidence of a horrible ninety minutes for Matlock, there was an undeniably wide gulf between them.
It was as emphatic a league double as you could get, Shields having won 3-0 at the Proctor Cars Stadium in September.
Matlock are clearly a much better team than they showed on Saturday as wins at new leaders Nantwich Town and also Warrington Town prove.
Too many Gladiators had off days including their recent big hitters.Now it's time to put a disastrous day behind them and start another run.
SOUTH SHIELDS: 1 Liam Connell 2 Craig Baxter 3 Blair Adams 4 Jon Shaw 5 Dillon Morse 6 Philip Turnbull 7 Ursene Mouanda 12 Gary Brown 71) 8 Robert Briggs 9 Lee Mason 10 Carl Finnigan (16 Josh Gillies 59) 11 Gavin Cogdon(15 David Foley 64) Other subs: 14 Darren Lough 17 Ben Harmison
MATLOCK TOWN: 1 Ross Durrant 2 Taron Hare 3 Brad Beatson (17 Lee Beevers 46) 4 Michael Hollingsworth 5 Dwayne Wiley (16 Ashton Hall 46) 6 Adam Yates 7 Cleveland Taylor 8 Nathan Whitehead (14 Jamie Jackson 71) 9 Craig Westcarr 10 Marcus Marshall 11 Craig King Other subs: 12 Luke Hinsley 15 Tom Davie
REFEREE: John Mulligan (Carlisle) ATTENDANCE: 1119 BEST GLADIATOR: Michael Hollingsworth