Home // First Team Fixtures & Results
Matlock Town FC vs Farsley Celtic
Attendance:
464
Referee:
Paul Roots (Oldham)
Date:
16 February 2019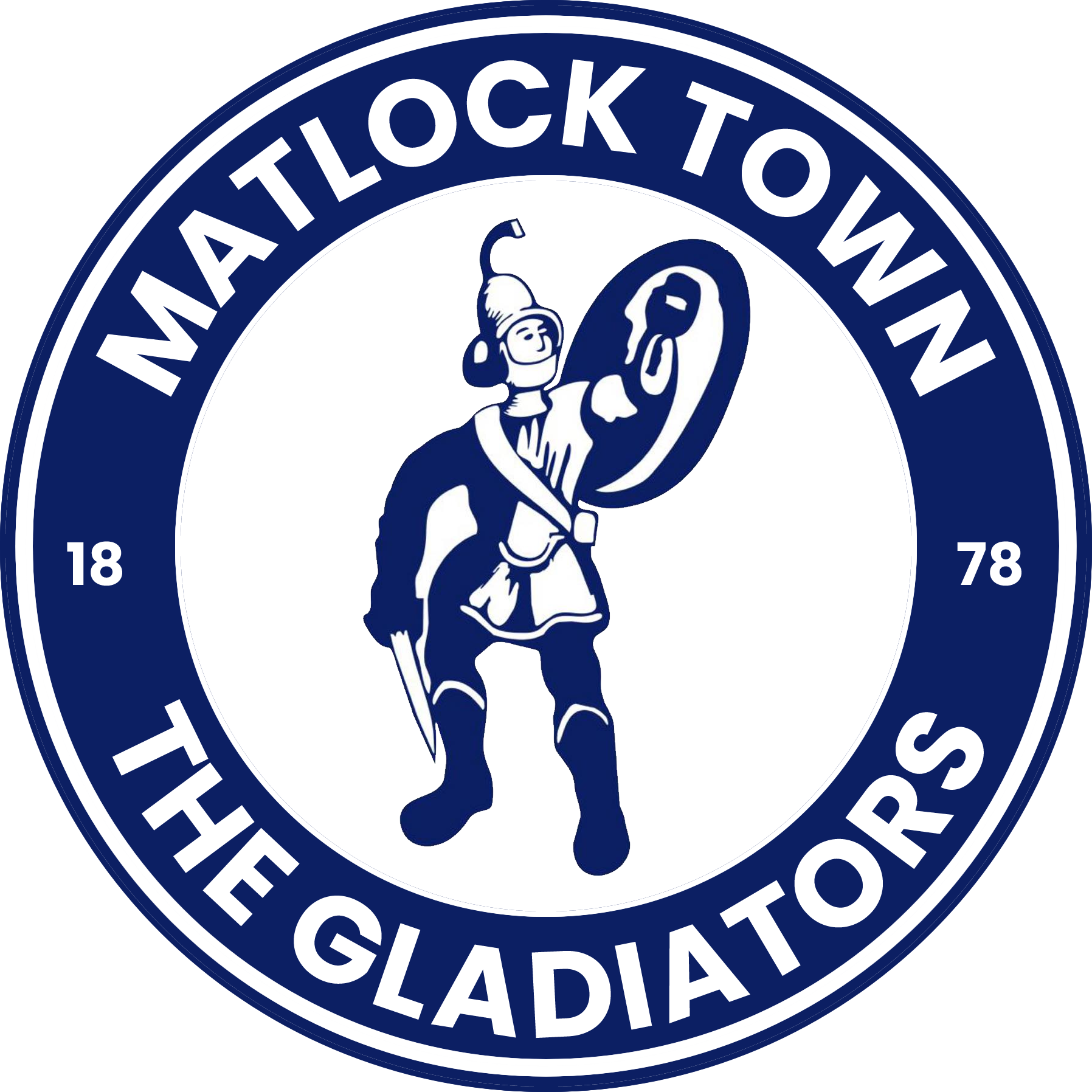 Matlock Town FC
1
FT
Proctor Cars Stadium
Northern Premier League
Farsley Celtic
2
Match Report
Matlock were just four minutes away from holding on to a hard earned point when Farsley's Jack Higgins stooped low to head past Ross Durrant for a vital goal which kept the visitors at the top of the table.
The Gladiators had been under almost constant pressure but through a little good fortune and some magnificent defending, they frustrated a Celtic side who with their antics of falling down at every opportunity and deceiving a referee who sadly fell for most of their tricks, won few friends among the 464 crowd.
Unfortunately Farsley have a great chance now of finishing at the top of the pile at the end of April as a two horse race with Warrington Town, who won at South Shields, looks to be developing.
Injuries again affected Matlock prior to and during the game, the most disturbing being a knee injury to winger Craig King who was forced off in the 20th minute, having only extended his contract with Matlock until the end of next season on Thursday night. He could miss most of the rest of the season.
Matlock named a five man defence giving debuts to new centre half Chris Salt from Grantham and on loan Toby Lees from Harrogate Town. Brad Beatson also returned at left back with Dwayne Wiley and Greg Tempest both injured and Craig Westcarr was also brought back in to play just behind the striking positions.
Attacking the Town End goal in lovely bright sunshine, Matlock soon won a corner out on the left which the visitors cleared and then responded themselves with a Luke Parkin thirty yarder which drifted comfortably wide.
King and Matlock had more joy from an 11th minute corner which saw JONNY MARGETTS add to his brace against Alfreton Town on Tuesday to plant his header convincingly past goalkeeper Kyle Trennery. However King's afternoon came to an abrupt end as he rolled about in pain having tracked back in a Farsley attack and after treatment from physio Mark Mullins, he was added to what is becoming an unprecedented Matlock casualty list.
Farsley equalised in the 24th minute from a free kick, the events though in the lead up to the goal being scored leaving a nasty taste in the mouth. Off the ball and away from referee Paul Roots' attention, Higgins stood virtually on goalkeeper Ross Durrant's toes as Durrant moved back and forth in setting up the defensive wall. It might not have been illegal, but it was definitely underhand and not in keeping with the spirit of the game. Durrant lost patience actually kissing him at one point, but the dye had been cast and WILL HAYHURST's stunning direct hit was perfection as it flew past Durrant's right hand. Mr Roots should have acted more decisively with the Higgins/Durrant issue which could have blown up into a more serious incident.
It ignited Farsley briefly who saw Higgins then nod too high and Nathan Cartman glanced a right wing cross narrowly wide. But half time arrived with the scoresheet even after Trennery collected a shot from Westcarr which had been charged down and Dave Syers had driven wide for the Leeds area visitors.
Farsley increased the tempo in the second half with the majority of the game being played in the Matlock half, although Matlock were firmly in with a shout throughout.
Salt, who had a magnificent debut, cleared off the line from Cartman five minutes into the second half before the visitors had the first of two efforts disallowed through the eagle eye and flag of assistant Ian Muncaster when top scorer Jimmy Spencer headed past Durrant. The Matlock goalkeeper would then provide his customary fine save to deny Spencer after the men in orange had broken at pace.
But then Matlock threatened and Westcarr was wrongly given offside by the other assistant Craig Kershaw after being found by Jamie Jackson. Another poor decision saw Margetts booked when he went down under challenge from Danny Ellis but recovered quickly and was punished for simulation.
Margetts would then see his header deflected over the bar for a corner which was met by Salt whose header was creeping just inside the post until Trennery, at the last moment, took charge. Nathan Whitehead then drove too high from distance.
Farsley finished strongly with Hayhurst turning and firing a Parkin cross wide before Spencer shot narrowly too high. When Ben Atkinson fed Syers to fire past Durrant, Farsley's celebrations were halted again but with four minutes left, their relief was immeasurable when HIGGINS finished off a Spencer cross from the right.
It was tough on a resilient Matlock side who probably deserved a point on the day and they were clapped off at the end. In contrast, Farsley and the referee were treated to a round of boos, the home crowd feeling that their side had not been fairly treated.
MATLOCK TOWN: 1 Ross Durrant 2 Lee Beevers 3 Brad Beatson 4 Toby Lees (15 Michael Williams 88) 5 Chris Salt 6 Adam Yates 7 Luke Hinsley (12 Michael Hollingsworth 82) 8 Nathan Whitehead 9 Craig Westcarr 10 Jonny Margetts 11 Craig King (14 Jamie Jackson 20) Other subs: 16 Ashton Hall 17 Jordan Pierrepont
FARSLEY CELTIC: 1 Kyle Trennery 2 Lewis Turner 3 Will Hayhurst 4 Jack Higgins 5 Danny Ellis 6 Adam Clayton 7 Dave Syers 8 Chris Atkinson 9 James Spencer(14 Isaac Baldwin 90) 10 Nathan Cartman (15 Ben Atkinson 71)11 Luke Parkin (12 Paul Walker 79) Other subs: 16 Mark Bett 13 Mark Bower
BEST GLADIATOR: Chris Salt