Home // First Team Fixtures & Results
Guiseley AFC vs Matlock Town FC
Attendance:
0
Referee:
Ed Duckworth (Preston)
Date:
13 October 2020
Guiseley AFC
2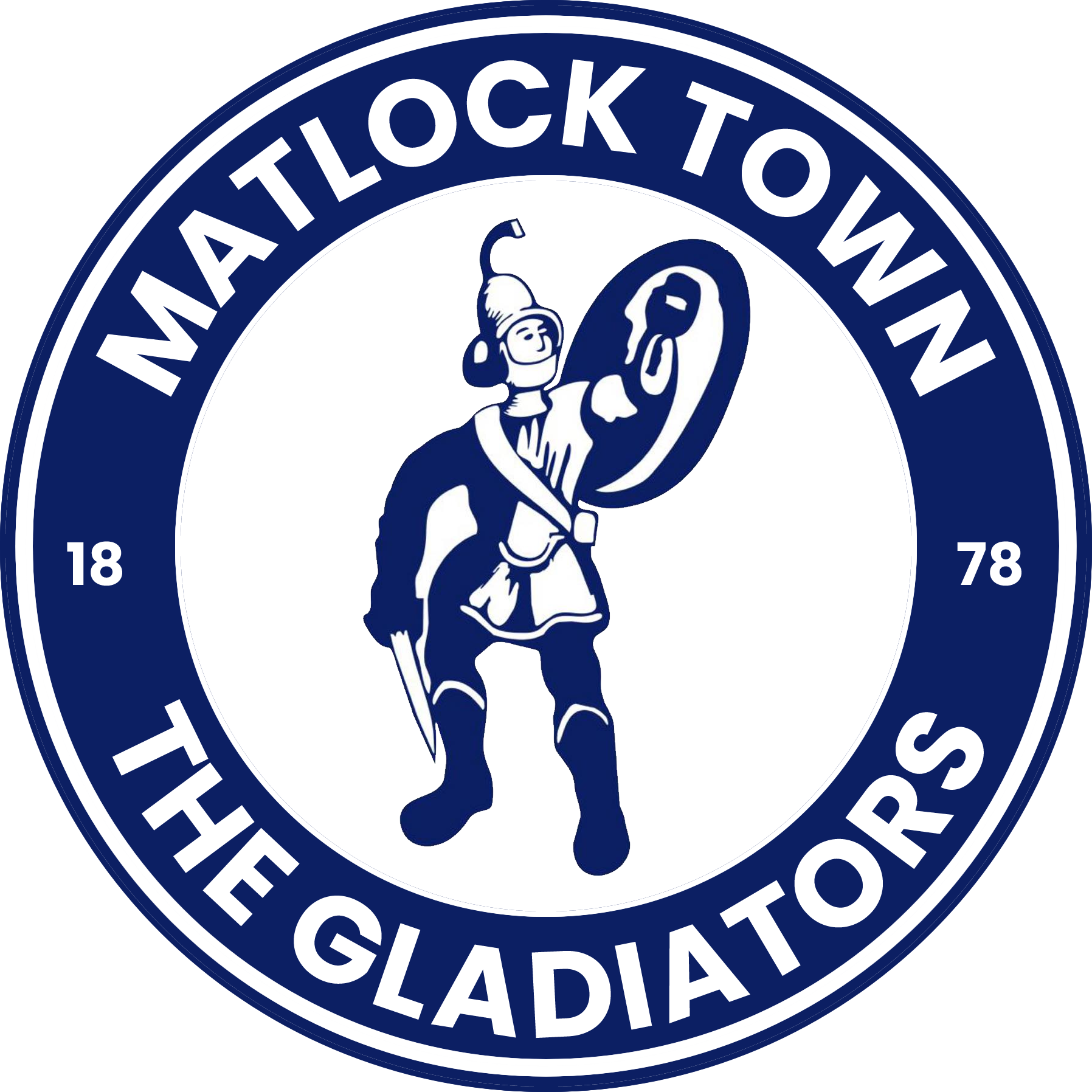 Matlock Town FC
0
Match Report
Guiseley 2-0 Matlock Town
Matlock departed from the FA Cup in controversial fashion behind closed doors at Nethermoor on Tuesday night.
They had both Liam Hughes and Adam Yates sent off, substitute and assistant coach Kade Coppin red carded in the tunnel at half time plus yellow cards for Ryan Qualter, Osebi Abadaki and Declan Walker and also for manager Paul Phillips.
The Gladiators felt they received the rough end of the stick from Preston referee Ed Duckworth who above all showed a lack of consistency in his decision making. Guiseley's Brad Nicholson, Hamza Bencherif and Gabriel Johnson were also booked in a game which was never dirty, the official over reacting on frequent occasions. On the flip side of the charge of over reaction, Bencherif should have also been sent off for two bookable offences on Abadaki.
The goals almost pale into insignificance, the National League North hosts stumbling into the next round thanks to a 23rd minute penalty from Labrun Mbeka and a 67th minute tap in from Jonathan Wafula who played once and scored for Matlock against Workington in 2018/19.
Abadaki replaced Callum Dolan in the single change from the starting line-up which had won 4-1 at home to Ashton last weekend. Phillips men made a great start and could easily have been two goals in front by the 5th minute.
Spencer Harris turned on to an Abadaki cross to thunder a fierce strike against the bar with home custodian Brad Wade a spectator. Then Reece Kendall planted a far post header wide after more good work by Abadaki.
But Matlock were to soon receive a body blow as Mbeke and Hughes tangled near the touchline in front of the home dug out. Mbeke rolled dramatically on the turf as a melee enveloped, Hughes being shown a red card with eighty two minutes of the tie still to play. Yates received a yellow card as did Nicholson as tempers flared, with Phillips being booked for offering his opinion on the incident.
Soon afterwards Qualter, now with the captain's armband questioned a throw in Guiseley's favour and was also in Mr Duckworth's notebook.
The dynamics of the game had changed with Guiseley seeking to take advantage of the extra man.
But Matlock initially dealt comfortably with everything that was thrown at them, perhaps feeling an injustice had been done.That was until the 23rd minute when a rash challenge by Alex Byrne on Kaine Felix saw a spot kick awarded. This time there could be no complaints with the decision and after Mr Duckworth delayed the kick being taken, MBEKE calmly sent Shaun Rowley the wrong way as the Gladiators conceded their first goal in the FA Cup this season.
Now Matlock's task looked undeniably more difficult and Cesaire Lingouba was brought on in Byrne's place.
Matlock were astonished that Bencherif escaped punishment for pulling back Abadaki, a decision that looked even more wrong and vital when Bencherif was at last booked shortly after the interval for a repeat offence, Declan Walker lifted his free kick too high from the first half
offence shortly before Wade made a meal of Abadaki's challenge on him as he chased the ball down, Abadaki receiving his yellow card. Johnson headed a long Nicholson throw wide at the near post as the half came to a close with plenty of talking points for the half time break.
News came through of Coppin's red card in what was becoming an increasingly frustrating night.
Matlock made a promising start to the second half with Harris prompting from midfield and Abadaki running his socks off in attack. The first chance though fell to the Lions as Mark Howarth drove high and wide following a clever short corner routine from the left.
Again though Matlock might have scored when Kendall had a clear header at the back post from a free kick on the left, the ball dropping agonisngly and narrowly wide.
There was soon more controversy on the hour when Yates was adjudged to have brought down Felix who appeared to run into him, Mr Duckworth reducing Matlock to nine men.
Rowley held a soft Felix effort before yet another excellent opportunity fell Matlock's way as Abadaki fed Lingouba with an effective but parallel pass, the former Witton midfielder's shot being a couple of feet too high when he probably should have found the target,
WAFULA doubled the hosts lead with a close range tap in after an attack down the right, but still Matlock would not lie down.
With twenty minutes left Matlock struck the bar for a second time through Qualter's power packed header from a right wing corner. Guiseley broke at pace immediately with Felix losing control to Rowley, a third Guiseley goal would have been most undeserved.
Matlock gave minutes to Callum Chippendale and Craig King in the final stages as they understandably tired a little late on but their spirit kept them going.
Johnson elbowed Walker to be booked before a tired challenge from Walker saw him yellow carded as again the referee sought to be the centre of attention.
Guiseley brought on former Matlock youngster Ashton Hall, on loan from Sheffield United with eight minutes left.
Matlock's fans would undoubtedly have vented their anger at what had occurred in person had they been able to attend. Some did on social media having watched live streaming of the tie at home with donations being made to the Jordan Sinnott Foundation in an initiative championed by both clubs.
In spite of everything seemingly conspiring against them, the Gladiators played well , gave absolutely everything and on clear cut chances created, should possibly have even won it.
The repercussions from a questionable refereeing performance will come next week with suspensions for Hughes, Yates , Coppin and Qualter, the former Alfreton centre half having now received five cautions.
GUISELEY: 1 Brad Wade 2 George Cantrill 3 Brad Nicholson 4 Mark Howarth 5 Hamza Bencherif (15 Ashton Hall 82) 6 Dan Cowan 7 Kaine Felix (17 Jack Ryan 73) 8 Prince Ekpolo(14 Matt Gillam 68) 9 Jonathan Wafula 10 Lebrun Mbeka 11 Gabriel Johnson Other subs: 12 Isaac Currie 16 Nathan Newell 18 Lewis Hey G/K Hagie Damba
MATLOCK TOWN: 1 Shaun Rowley 2 Adam Yates 3 Reece Kendall 4 Sam Egerton 5 Ryan Qualter 6 Mark Lees (12 Callum Chippendale 68) 7 Alex Byrne (15 Cesaire Lingouba 27) 8 Spencer Harris 9 Liam Hughes 10 Osebi Abadaki (16 Craig King 73) 11 Declan Walker Other subs: 14 Kade Coppin Andrew Bond 18 Callum Dolan 19 Jake Hull 20 Andrew Bond
REFEREE: Ed Duckworth (Preston) ATTENDANCE: Behind Closed Doors BEST GLADIATOR: Spencer Harris