Home // First Team Fixtures & Results
Lancaster City vs Matlock Town FC
Attendance:
367
Referee:
Liam Corrigan (Liverpool)
Date:
28 January 2023
Lancaster City
2
FT
Giant Axe
Northern Premier League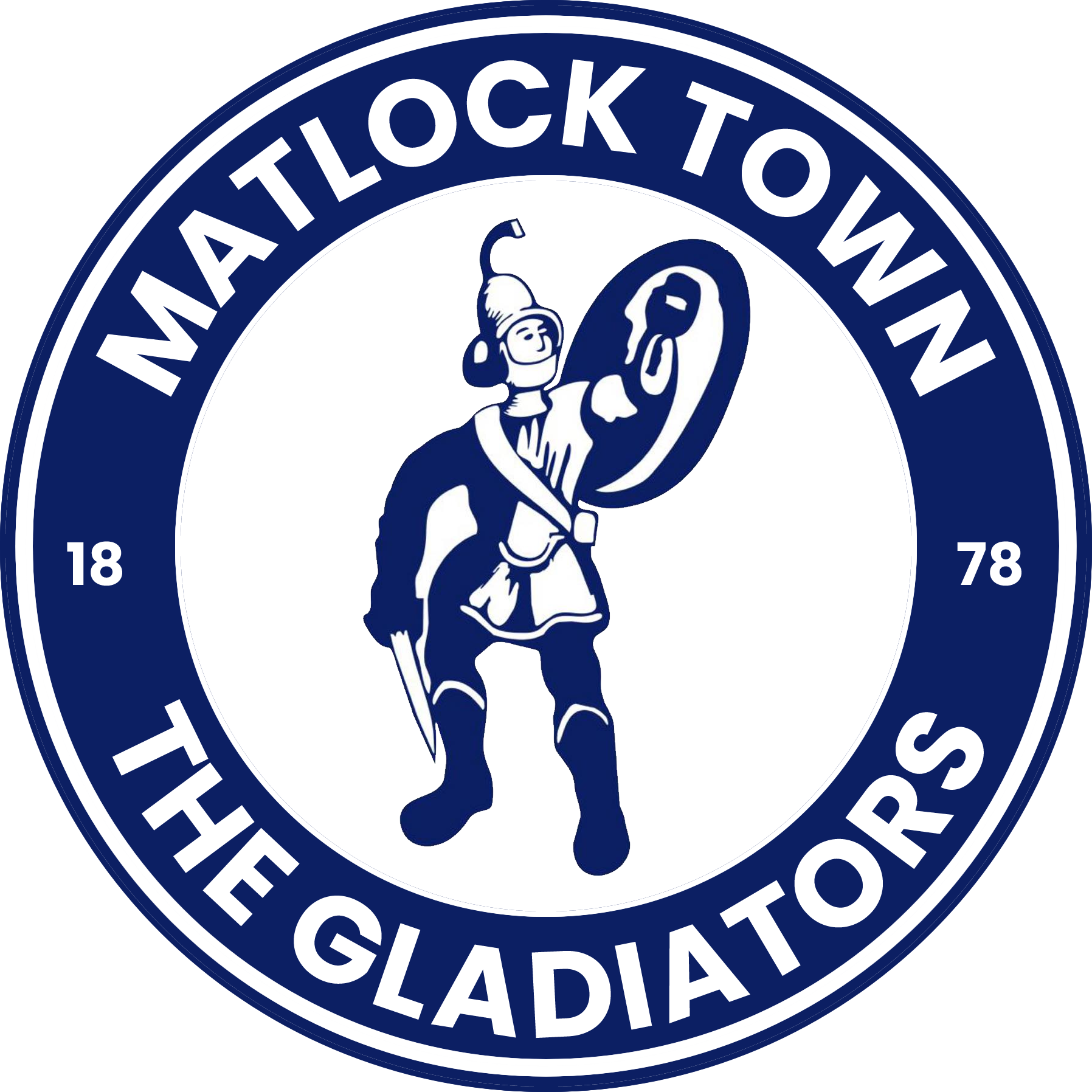 Matlock Town FC
1
Match Report
LANCASTER CITY 2-1 MATLOCK TOWN.
Karl Demidh's third goal in three matches looked to have got Matlock out of jail, but the Gladiators were quickly reincarcerated as a disappointing performance ended in defeat at the Giant Axe.
David Norris fired past Saul Deeney just ninety seconds after Demidh had pulled Matlock level, the goal coming in stoppage time leaving Matlock no time at all to find an escape route. Lancaster had led from Niall Cowperthwaite's 47th minute opener.
The late drama came with City down to ten men following an elbow from Charlie Bailey on Al Byrne in the 85th minute.
So having got back on level terms so late in the game, how did Matlock lose it?
Matlock boss Martin Carruthers admitted that his side was poor from start to finish. Goalkeeper Saul Deeney put it down to poor game management.
"We got back into it and should have accepted what we had, a draw would have been a good result from how we played."
Carruthers named an unchanged starting eleven from the 2-0 victory at Stafford a fortnight earlier, the differences being on the bench with Matlock having a full compliment of substitutes as goalkeeper Jim Pollard featured again after suspension and Ben Henderson also came in.
The initial signs looked promising for the visitors, a neat passing move on the right ending with a teasing cross from John Johnston that needed only a touch to give Matlock a 2nd minute lead.
City replied soon afterwards with an attack down the left as Deeney saved well from Brad Carsley.
But neither goalkeeper was tested for the rest of the half with Matlock possibly winning a tight and gruelling bout on points.
Byrne hoisted a free kick after a foul on Tyrone Cadeau high over the bar in the 12th minute, the foul bringing a yellow card for Edward Elela Ikpakwu. Demidh also lifted a shot on the run high and wide before he was booked, along with Cowperthwaite after an assault from behind by the Dolly Blues number five.
As the fog set in around the Giant Axe the midfield slog continued although there was a hint of a chance for the hosts three minutes before half time, Carsley glancing comfortably wide following a Sam Bailey cross from the right.
Bradley Carroll was the fourth man booked for a foul on Cadeau, Byrne chipping the free kick towards the back post, Adam Yates being a hair's breadth away from connecting some six yards out.
Matlock made a terrible start to the second half as City emerged with the bit between their teeth.
The Gladiators conceded a simple but awful goal when nobody stood in the way of COWPERTHWAITE who scored with a free header from six yards after a corner on the left.
Matlock were now on the back foot and Deeney kept the score at one-nil with a smart save from Dominic Lawson before a fantastic challenge from Ioan Evans denied Lawson again.
There was a double change for Town with Simon Njaria and Jorome Slew being replaced by Jack Deakin and Saul Milovanovic, Matlock not yet having had a shot on target.
They were unfortunate though in the 65th minute when a low drive from Evans was hacked clear a couple of yards from the goal-line by Ikpakwu, Byrne slicing the loose ball horribly wide.
But Lancaster without looking any great shakes themselves might have scored again when Brad Carroll pulled his shot wide from the edge of the box.
A number of Matlock attacks broke down through a poor final ball, quite simply they had not been at the races as they allowed a bang average Lancaster to control the second half.
The Charlie Bailey dismissal looked as if it might change the complexion of the game, especially when DEMIDH got a faint touch to a Byrne cross that somehow found its way over the line, substitute Jaz Goundry being on hand to make sure had it not found the target.
But their joy was shortlived an uncharacteristic slip by Yates allowed NORRIS a free run at goal, the veteran's emphatic finish gave Deeney little chance of saving and gave the visitors a long and unhappy trip back down the M6.
On this performance, Matlock's play-off hopes look slim and with the likes of FC United of Manchester, Guiseley, Warrington Town and South Shields on the horizon, a big improvement will be required as Lancaster are nowhere near these teams in terms of strength and quality.
LANCASTER CITY: 1 Sam Waller 2 Sam Bailey 3 Charlie Bailey 4 Bradley Carroll 5 Niall Cowperthwaite 6 Kyle Brownhill 7 Christian Sloan 8 Edward Elela Ikpakwu 9 Bradley Carsley (14 Nik Evangelinos 72) 10 David Norris 11 Dominic Lawson (12 Paul Jarvis 86) Other subs: 13 Curtis Anderson 15Jenson Butterworth 16 Jake Connelly
MATLOCK TOWN: 1 Saul Deeney 2 Jamie Sharman 3 Alex Duhameau 4 Simon Njaria (15 Saul Milovanovic 58) 5 Adam Yates 6 Ioan Evans 7 Al Byrne 8 Tyrone Cadeau (14 Jaz Goundry 86) 9 Karl Demidh 10 Jorome Slew (12 Jack Deakin 58) 11 John Johnston Other subs: 16 Ben Henderson 17 Jim Pollard
REFEREE: Liam Corrigan (Liverpool) ATTENDANCE: 367 BEST GLADIATOR: John Johnston