Home // First Team Fixtures & Results
Macclesfield FC vs Matlock Town FC
Attendance:
3250
Date:
15 August 2023
Macclesfield FC
3
FT
Leasing.com Stadium
Northern Premier League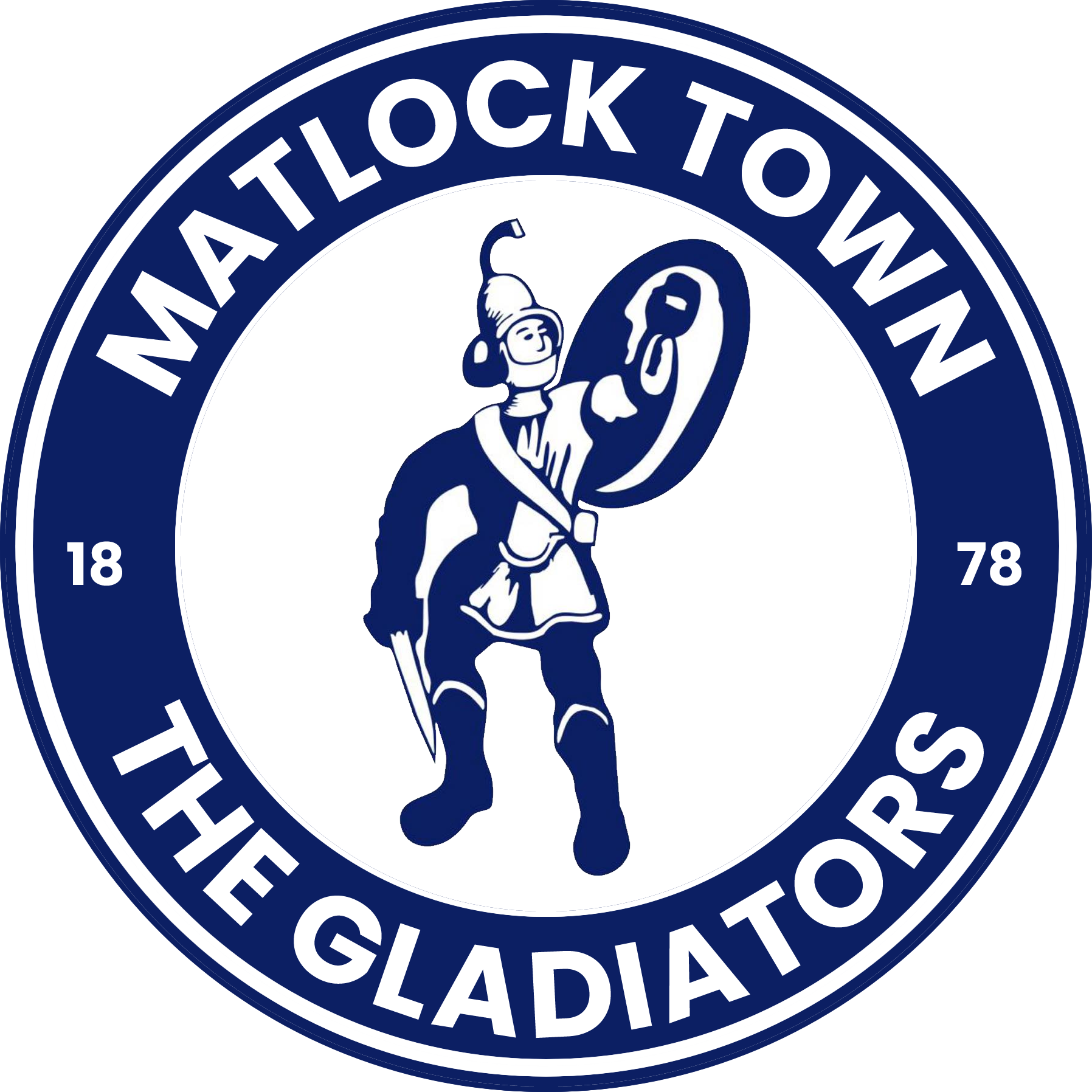 Matlock Town FC
0
Match Report
MACCLESFIELD 3-0 MATLOCK TOWN
In their first visit to the Moss Rose in just over 36 years, Matlock were undone by three second half goals as Robbie Savage's Macclesfield showed glimpses, especially after the interval as to why they are favourites for the league title.
The Gladiators competed well in the opening half, looking comfortable although towards the end Macclesfield began to take control. It was a prelude to a second half of Macclesfield dominance to which Martin Carruthers' troops had no answer. The Silkmens' superior fitness brought about by their full time status took its toll.
Carruthers made two changes from the team which was held by Bamber Bridge at the weekend with Jamie Sharman and Sam Hooper starting in place of Ollie Clark and Nat Crofts. The visitors started with a back three with Robbie McNicholas and Joe West as wing backs and Hooper in midfield alongside Andrew Wright and John Johnston.
Defences were on top in the opening skirmishes although there was a hint of an opportunity for the Silkmen as his teasing cross from the right eluded everyone. Paul Dawson had a strike well blocked before Matlock first threatened through McNicholas on the right but his cross went across the face of goal and away from danger. When Reece Styche, back at one of his former clubs, was brought down some twenty five yards from goal, the execution of the free kick from West was disappointing, Macclesfield getting a let-off.
Ioan Evans managed a telling block when Brandon Lee tried his luck after a jinking run before the visitors won a corner on the right and their now trademark short routine saw West's ball into the box cleared with difficulty.
Saul Deeney would then come into his own clashing with Tom Peers in an aerial challenge which saw both players need treatment. Macclesfield now upped the ante as Kane Drummond met a crossfield ball on the right, his cross being slightly out of Peers' radar. Matlock were fortunate to clear from another Drummond assist before Deeney pulled off a superb save to tip a Drummond effort over the bar. The Matlock number one was then down swiftly to hold a Paul Dawson strike before poor marking from a corner on the right forced Deeney into another fantastic tip over the bar from Sam Heathcote's header.
Half time therefore came at an opportune time for the Gladiators but they would be blown away in the second half.
Record signing Luke Duffy who destroyed Matlock in the play off semi final for Warrington Town last season was quickly causing problems as he fired wide from Lee's pass.
Matlock were struggling to retain possession and were becoming increasingly overrun in the middle of the park. The Silkmen's purposeful start was rewarded in the 55th minute when PEERS latched on to a peach of a pass from Dawson to shoot low into the corner giving Deeney no chance.
The Gladiators immediately made a double change, Harry Wakefield and Clark replacing Sharman and Styche but they were victims of a double whammy as they fell further behind within four further minutes.
Again Deeney was well beaten as the pace on DAWSON's twenty five yarder was too much, Matlock would be disappointed though as a lack of bite and organisation in the middle of the park was costly. This also caused problems going forward as the prolific Jon Margetts received little or no service.
Shortly afterwards nobody picked up Dawson from a corner, the header flashing wide as Matlock were under the cosh. Then Lee, found by Dawson was denied brilliantly by a marvellous goal line clearance by West.
Macclesfield made it three with ten minutes to go, substitute NEIL KENGNI being found by an inch perfect Dawson pass to slide his shot past Deeney.
Late on home skipper Laurent Mendy ensured a clean sheet for the hosts with a magnificent headed interception from a West free kick to be quickly followed by Max Johnstone in the hosts goal being extended for the first time as he superbly saved from Wakefield.
But the clock was then showing 85 minutes and the game was well and truly gone from the Matlock viewpoint.
They seldom looked like scoring and even at this early stage of the season, it looks like major surgery is needed in the engine room if Matlock are to break their duck both in terms of goals and victories.
MACCLESFIELD: 1 Max Johnstone 2 Lewis Fensome 3 Brandon Lee 4 Sam Heathcote 5 Laurent Mendy 6 Luke Murphy 7 Luke Duffy (17 Neil Kengni 60) 8 Paul Dawson 9 Tom Peers 10 Alex Curran (15 James Hardy 64) 11 Kane Drummond (16 Hayden Campbell 78) Other subs: 12 Tom Thorpe 14 Jon Nolan
MATLOCK TOWN: 1 Saul Deeney 2 Robbie McNicholas 3 Joe West 4 Andrew Wright (16 Nat Crofts 72) 5 Ioan Evans 6 George Wilkinson 7 Jamie Sharman (15 Ollie Clark 56) 8 Sam Hooper 9 Reece Styche (12 Harry Wakefield 56) 10 Jonny Margetts 11 John Johnston Other subs: 14 Karl Demidh 19 Myles Wright
REFEREE: Alex Beckett (Preston) ATTENDANCE: 3250 BEST GLADIATOR: Saul Deeney