Home // First Team Fixtures & Results
Marine AFC vs Matlock Town FC
Attendance:
956
Referee:
Mark Bates (Stalybridge)
Date:
26 August 2023
Marine AFC
2
FT
The Marine Travel Arena
Northern Premier League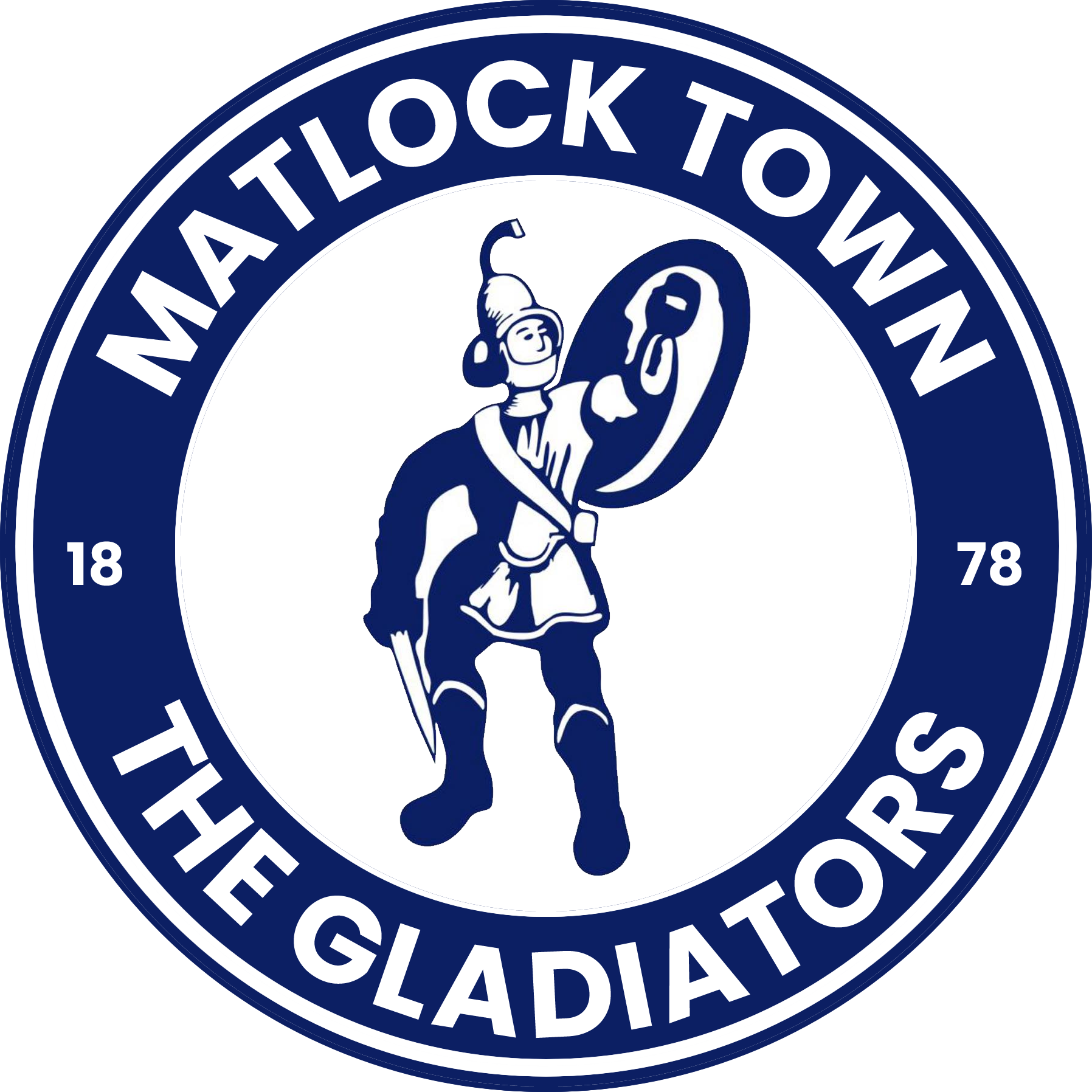 Matlock Town FC
0
Match Report
MARINE 2-0 MATLOCK TOWN
After securing their first win of the season in midweek against Atherton, hopes were high that the Gladiators could build on that success.
But a largely flat performance where they were second best in nearly all departments saw those hopes evaporate in the Merseyside sun on an afternoon that brought about more issues for manager Martin Carruthers.
Quite clearly they still have trouble with playing away from the Proctor Cars Stadium. They allowed the Mariners who looked stronger than last season to dominate for long periods, particularly in the opening half.
Equally concerning though is the injury situation with Sam Hooper injuring himself in the warm up and will be out for the immediate future at least. Add to that a hugely concerning incident a minute before half time when Robbie McNicholas was struck in the face by the ball from virtually point blank range, the full back collapsing to the turf and the referee immediately asking for medical attention. There were initial fears that McNicholas may have swallowed his tongue but eventually there was movement from the player and he was helped off to huge applause from everyone in the stadium. Protocol means that he will be missing for probably the next fortnight to three weeks.
Matlock already had Jamie Sharman on the sidelines through suspension and received a pre match blow when John Johnston's achilles problem had not recovered sufficiently for him to feature so Karl Demidh wore the number seven shirt.
Jon Margetts had a sniff of a chance in the 3rd minute but was pulled up for an infringement but it was soon Marine getting a foothold on proceedings.
Louis White fired wide in the 8th minute after a spell of pressure before Saul Deeney was well placed to hold a shot from Finlay Sinclair-Smith. Then both Manasse Mampala and Sinclair-Smith were too high and Deeney managed to grab a teasing corner under some intense pressure.
A rare break saw Margetts and Nat Crofts create a chance for Demidh which unfortunately came to nothing as Matlock badly needed to retain possession more in midfield and in the final third.
But when the Gladiators failed to clear their lines in the 26th minute SINCLAIR SMITH drove firmly under Deeney from twelve yards to give the Mariners a deserved lead. The hosts saw blood and tried to add to it, George Wilkinson doing well to block an effort from Jake Burton after a free kick had been nodded down to him.
The half ended with the worrying McNicholas incident, replacement Ewan Catt also needing treatment almost immediately after coming on and Matlock having much to do if they were to turn the game around.
They created the first chance of the second period ten minutes in when Demidh, who looked to be fouled, still delivered a cross from the left which Crofts volleyed high and wide at the far post.
But three minutes afterwards, Marine doubled their lead when in a break through the centre, WILL RUSS found Deeney advancing towards him, the striker cleverly lobbing the ball over Deeney and sliding the ball home.
Crofts left the field in discomfort to be replaced by Harry Wakefield before Matlock rallied a little with Ioan Evans having his header blocked a yard off the line from a corner and Margetts cutting in to see his effort suffer a similar fate. Joe West looked to get on the end of a move which saw goalkeeper Felix Goddard intercept and Will Tomlinson managed to clear and from a corner on the right Margetts saw his header cleared off the line. Goddard would later superbly tip away a stinging Margetts effort as Matlock had left things far too late to have a hope of saving themselves.
At the other end, Sinclair-Smith was showing the form that made him such a hit at Bamber Bridge, firing fiercely over and a vicious strike from Russ cannoned off the bar with Deeney well beaten.
The game emphasised the amount of work still to do if Matlock are to move up the table, they were comfortably beaten despite their late improvement.
A final word goes to the away support, loud, positive and proud, the only area where Matlock were better than Marine on the day.
MARINE: 1 Felix Goddard 2 Kyle Hayde 3 Nathan Woodthorpe 4 Liam Nolan (14 Will Tomlinson 45) 5 Jonathan Spittle 6 Josh Wardle 7 Finlay Sinclair-Smith 8 Louis White 9 Will Russ 10 Jake Burton (17 Michael Carberry 60) 11 Manasse Mampala Other subs: 12 Sol Solomon 15 Darius Osei 16 Joe Ferguson
MATLOCK TOWN: 1 Saul Deeney 2 Robbie McNicholas (16 Ewan Catt 44) 3 Joe West 4 Olly Clark 5 Ioan Evans 6 George Wilkinson 7 Karl Demidh 8 Andrew Wright 9 Kemi Augustien (14 Reece Styche 74) 10 Jon Margetts 11 Nat Crofts (12 Harry Wakefield 68) Other subs: 15 Sam Hooper 17 Myles Wright
REFEREE: Mark Bates (Stalybridge) ATTENDANCE: 956 BEST GLADIATOR: Ioan Evans