Home // First Team Fixtures & Results
Marske United vs Matlock Town FC
Attendance:
356
Referee:
Chris Ellis (Newton Aycliffe)
Date:
30 September 2023
Marske United
0
FT
Mount Pleasant Avenue
Northern Premier League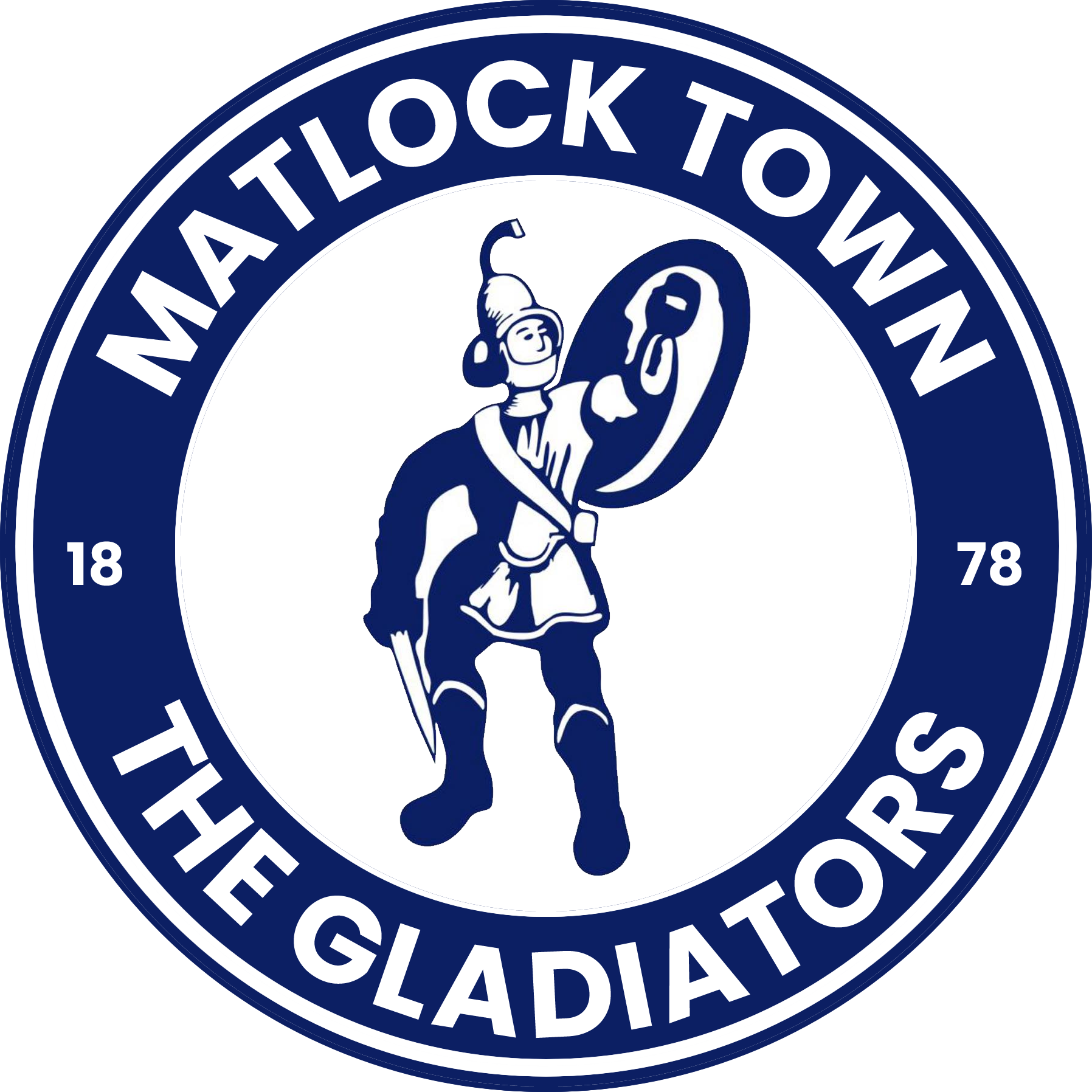 Matlock Town FC
3
Match Report
MARSKE UNITED 0-3 MATLOCK TOWN
The Gladiators recorded a second comfortable win in the space of three weeks against struggling Marske in what many fans had labelled a must win game.
They were two ahead by the interval thanks to a Jonny Margetts penalty and John Johnston with substitute Olly Clark adding the third in the 59th minute. Marske scarcely extended visiting goalkeeper Saul Deeney.
Andrew Wright and Nat Crofts came into the starting line up in place of Sam Hooper and Jamie Sharman as manager Martin Carruthers strove to end a losing three match sequence. Reece Styche was out of the squad entirely through illness. Marske again included former Gladiators on loan forward Eddie Church as they had done in their 5-0 reverse at the Proctor Cars Stadium.
The initial exchanges were scrappy with little goalmouth activity but that changed after Karl Demidh was dumped in the penalty box by a rash challenge from Ben Beals and MARGETTS didn't need asking twice to despatch a clinical shot low into the corner to put the Gladiators into a 13th minute lead.
Marske sought a way back with Nathan Thomas firing off target but their task was made even more difficult when on 19 minutes, skipper JOHNSTON turned in a cross from Joe West with Margetts prominent in the build up down the left. Marske's defending, as in their humbling in Derbyshire, left much to be desired.
The visitors were not as generous, George Wilkinson timing his challenge deep in the penalty box to deny the prolific Adam Boyes.
But Matlock were looking for more goals, a neat patient build up involving Wilkinson and Crofts ending with Johnston shooting wildly too high.
Church's header from a free kick cleared the bar before the Gladiators struck the bar twice in two minutes. Crofts' strike was deflected on to the woodwork and out for a fruitless corner before Demidh, on the turn also saw his strike receive the same fate.
Andrew Wright, looking back to his best, had a shot scrambled away as Matlock threatened to put the game to bed before the interval.
The Seasiders' response was a free kick from Nathan Dale comfortably dealt with by Deeney and another fine Wilkinson interception on Boyes but in the dying embers of the half, Matlock won a free kick twenty yards from goal but the promise and expectation evaporated as Demidh's shot sailed over the bar.
So Matlock went in for their half time refreshments in firm command , knowing that a third goal would finally kill off their lowly hosts.
Both sides wasted free kicks early in the second period before Clark came on for Crofts and within two minutes CLARK indeed secured the points for the men in blue and white.
Johnston swung in a corner from the right and both Ioan Evans and Clark were wanting credit for the goal. It was difficult to decide who had got the final touch in the scramble but CLARK was given the nod .
In the main scheme of things it didn't matter, Matlock had decisively pulled clear and three crucial points were heading back to Derbyshire.
Marske used all of their substitutes to try and find a spark but Matlock were firmly in the driving seat.
Home goalkeeper Maison Campbell kept out a Demidh shot after a classy interchange with Margetts, the latter then firing too high and Wright having a strike deflected over the bar.
Both Wilkinson and Clark had efforts charged down and Margetts shot into the sidenetting from an acute angle as Marske were now a spent force and had been for some considerable time.
The saying that you can only beat what's put in front of you came to the fore. Marske, even now look likely for relegation but Matlock had a job to do and did it well. More difficult challenges lie ahead but a league double with an aggregate score of 8-0 is not to be sniffed at.
The day started badly with the team coach breaking down at the bottom of Slack Hill but it got immeasurably better as the day wore on.
MARSKE UNITED: 1 Maison Campbell 2 Josh MacDonald 3 Dan Myers (16 Jake Hackett 67) 4 Nathan Dale (15 Josh Robertson 64) 5 Camron Gbadebo 6 Ben Beals 7 Nathan Thomas 8 Matty Cornish 9 Adam Boyes 10 Eddie Church (12 Donald Chimalilo 64) 11 Curtis Round Other subs: 14 Lewis Leech 19 Jaan Yaqub
MATLOCK TOWN: 1 Saul Deeney 2 Robbie McNicholas 3 Joe West 4 Andrew Wright 5 Ioan Evans 6 George Wilkinson 7 John Johnston (14 Ewan Catt 77) 8 Josh Barnes 9 Karl Demidh (12 Harry Wakefield 77) 10 Jonny Margetts 11 Nat Crofts (15 Olly Clark 57) Other sub: 16 Jamie Sharman
REFEREE: Chris Ellis (Newton Aycliffe) ATTENDANCE: 356 BEST GLADIATOR: Andrew Wright