Home // First Team Fixtures & Results
Matlock Town FC vs Belper Town
Attendance:
1755
Referee:
Waqar Ahmad (Rotherham)
Date:
26 December 2022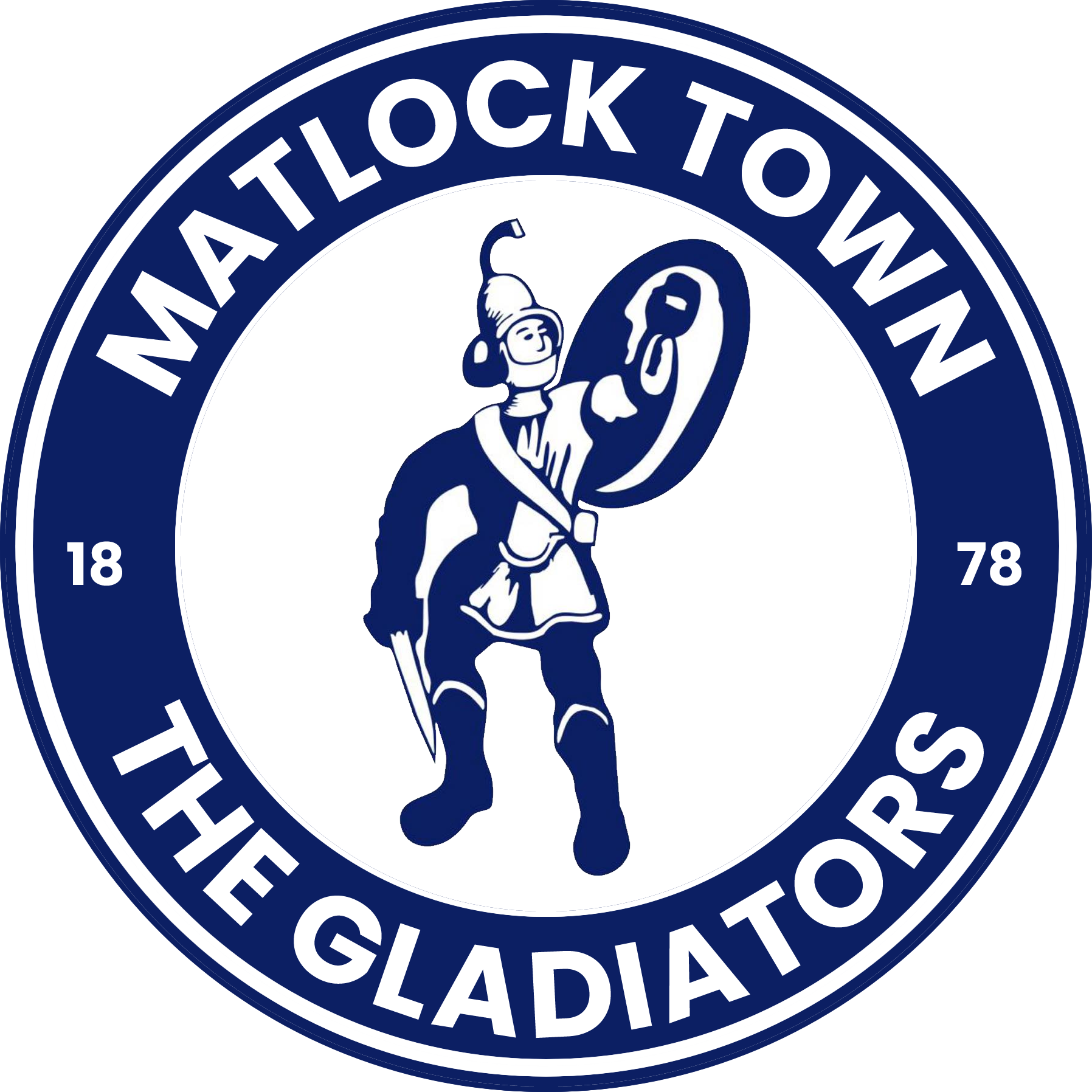 Matlock Town FC
4
FT
The Proctor Cars Stadium
Northern Premier League
Belper Town
0
Match Report
MATLOCK TOWN 4-0 BELPER TOWN
The Martin Carruthers era got off to a great start on Boxing Day with this comprehensive A6 derby victory before a massive 1755 crowd at the Proctor Cars Stadium.
An Eddie Church double plus a Jordan Barnett strike and an Al Byrne penalty put the Gladiators within striking distance of the play-offs while Belper remain rooted to the foot of the table.
In a strange game, the Nailers enjoyed the lion's share of the play but were woeful when they reached the Gladiators penalty box. In contrast the hosts were clinical and in the end could easily have made it a more embarrassing scoreline for a Belper side who soldiered on with ten men after former Matlock striker Shaun Tuton was stupidly sent off for the second of two bookable challenges just shy of the half hour mark. By then though they were two goals down and staring defeat in the face.
The win and the margin of it was a perfect tonic for Matlock at the end of a fortnight of turmoil with a management change and players leaving and there was a further blow with the influential John Johnston being taken ill in the warm up. Church, originally a substitute was swiftly promoted to the starting eleven.
Any hope that Nailers and former Matlock manager Steve Kittrick could make a happy return to his old stamping ground were almost immediately dampened when Matlock scored inside ninety seconds.
It was a beautifully constructed goal, with a long Adam Yates clearance finding debutant Alex Duhameauwho combined sweetly with Church and as the slick move continued a clever dummy from Jorome Slew left the oncoming BARNETT free to finish calmly with a low shot into the corner.
But Belper made a spirited reply with Jacob Gratton their leading light going forwards. There was a sign though of future heartache for the Nailers when Tuton received a deserved 3rd minute booking for a terrible challenge on Ryan Qualter.
Gratton volleyed harmlessly too high before a break from Tuton on the left saw the ball pulled back to Butterfill whose half hit shot was cleared.
An off balance Slew fired yards wide but Matlock went two ahead in the 23rd minute, persistence being the key as after several shots were charged down, Barnett found space on the left to cross for CHURCH to nod home.
Belper came close to halving their deficit three minutes later as Luke Mangham shot against Jim Pollard's right hand post, they would not seriously trouble the Gladiators goal again.
Then when Tuton recklessly kicked Brad Abbott referee Waqar ahmad was given little option but to show Tuton the yellow card for a second time and he was off for an early shower. Belper now had the proverbial mountain to climb.
Qualter and Church were wide with a header and shot respectively, Gratton again doing his best to reinvigorate the Nailers with another break down the left but again the move broke down with Matlock clearing their lines.
As in the first half, Matlock started well after the break, Church streaking away down the left to cross for Byrne who slightly delayed his shot, the ball being blocked before almost immediately a point blank save from Owen Mason kept out a fierce Slew strike.
But it was game over by the 51st minute as Byrne delivered an inch perfect cross from the right, Mason palming the ball on to the head of CHURCH and the ball nestled in the corner of the net.
Mangham was helped off with a nasty looking knee injury to leave Belper even more depleted in attack.
Now it seemed a matter of how many Matlock would score.
Barnett's clever free kick was palmed aside by Mason before Harry Middleton pulled down Barnett and BYRNE's penalty found the target off the inside of a post to make it 4-0 with twenty minutes left.
Duhameau shot fiercely and narrowly too high and Byrne's curled effort suffered the same fate before Church had two chances to complete his hat-trick, heading directly at Mason before late on, latching on to a Mark Lees pass down the inside right channel to shoot on the turn inches wide of the far post.
So Matlock won comfortably enough without their performance reaching great heights. But after the trails and tribulations of the previous fortnight it was just what the doctor ordered.
As for Belper, they have tons of hard work to do to find a way out of their current plight. Plenty of enthusiasm but seriously lacking in both penalty boxes.
MATLOCK TOWN: 1 Jim Pollard 2 Ioan Evans 3 Jordan Barnett 4 Mark Lees 5 Ryan Qualter 6 Adam Yates (12 Jaz Goundry 71) 7 Al Byrne 8 Brad Abbott (15 Saul Milovanovic 58) 9 Jorome Slew 10 Eddie Church 11 Alex Duhameau Other subs: 14 John Johnston 16 Simon Njaria
BELPER TOWN: 1 Owen Mason 2 Ben Rhodes 3 Paulo Aguffa 4 Harry Middleton 5 Ben Middleton 6 Tom Wilson 7 Luke Mangham (12 Brodie Litchfield 54) 8 Jay Glover 9 Shaun Tuton 10 Jacob Gratton 11 Jack Butterfill (14 Charlie Reaney 76) Other subs: 15 Todd Jordan 16 Wilfred Peel-Evans 17 Harrison Davison-Hale
REFEREE: Waqar Ahmad (Rotherham) ATTENDANCE: 1755 BEST GLADIATOR: Eddie Church BEST NAILER: Jacob Gratton